The pandemic has caused disruption for many businesses, but perhaps none more so than the hospitality sector. What better time to launch a new hospitality support group, 'TURF', as the sector fought for its very survival. We caught up with TURF member and Owner of Cleeve Hill Hotel, Lindsey Holland, on the development of a much-needed happy place for many challenged independent businesses.
"There's long been a belief that Cheltenham needed, or at least would thrive with, a group for local independent hospitality businesses" Lindsey explains. "The founders had been toying with founding one for several months, but it hadn't really got much further than blue sky thinking by the time the pandemic hit. March 2020 changed all that, and the founding members created a group which is undeniably unique, wholly necessary, and one of the best things to come out of the pandemic for our sector."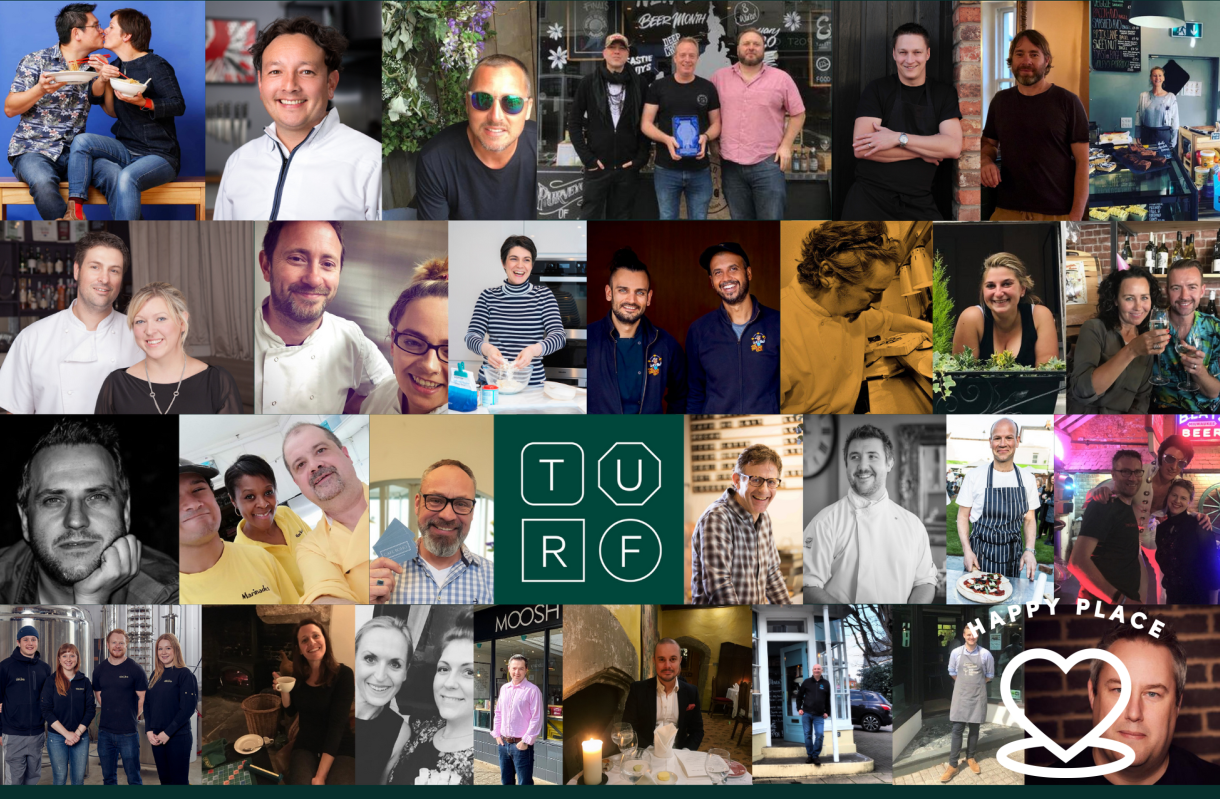 She continues "Spawned from the idea of supporting businesses on 'our turf', TURF created a much-needed happy place for many of the independent businesses who would otherwise have struggled during the pandemic. Embracing digital, the group was all about communal conversation and support, ensuring no one missed deadlines for grants, got too low, or felt too alone. We were all in it together and there has been an amazing strength which has come from that, particularly when everything else felt so uncertain."
Now with 49 independent businesses from 42 owners, featuring fine-dining restaurants including Lumiere, GL50, Purslane and L'Artisan to local haunts such as The Royal and Sandford Park Ale House, and independent retailers including Tivoli Wines, TURF offers a platform for positive discussion, shared knowledge and experience, and a real problem-solving attitude for helping to future-proof Cheltenham businesses.

As Lindsey explains: "Guests, visitors, and diners are both anxious and excited to return to the hospitality sector, but this comes with an increased awareness of cleanliness as well as great service and experience. This brings its own challenges of balancing the visitor experience with the commerciality required to recover. What TURF has provided is a group environment to help prevent the task from becoming overwhelming. There are a lot of official guidelines we have to meet, but also individual guest needs too. Having a proactive group has made the task seem manageable rather than insurmountable – something that I think we have all been very grateful for."
Looking ahead to the summer, and the feeling among TURF members is one of optimism, with the Happy Place campaign by Marketing Cheltenham and Cheltenham Borough Council serving to boost its "small town, big impact" ethos. When asked for her happy place, Lindsey's tongue in cheek comment perfectly sums it up. "Anywhere that's on our TURF", she says with a smile.
Learn more about TURF Cheltenham:
Independent hospitality businesses in Cheltenham unite to launch TURF Cheltenham
The year lockdown has given us
TURF website:
Related
0 Comments