The end of the summer term is in sight. It's time to thank your child's teacher for looking after, inspiring and educating your little darling! To help you in your search for unique teacher gifts we've rounded up some fabulous ideas you can purchase from our wide range of stores in Cheltenham...
Vinegar Hill on The Promenade has a range of fun, eclectic and thoughtful gifts to help you say thank you. From stylish Mrs cosmetic bags and exquisitely designed alphabet mugs to funky initial socks, beautiful scented candles and gorgeous hand creams, the range of gifts are available both in-store and online at vinegarhill.co.uk.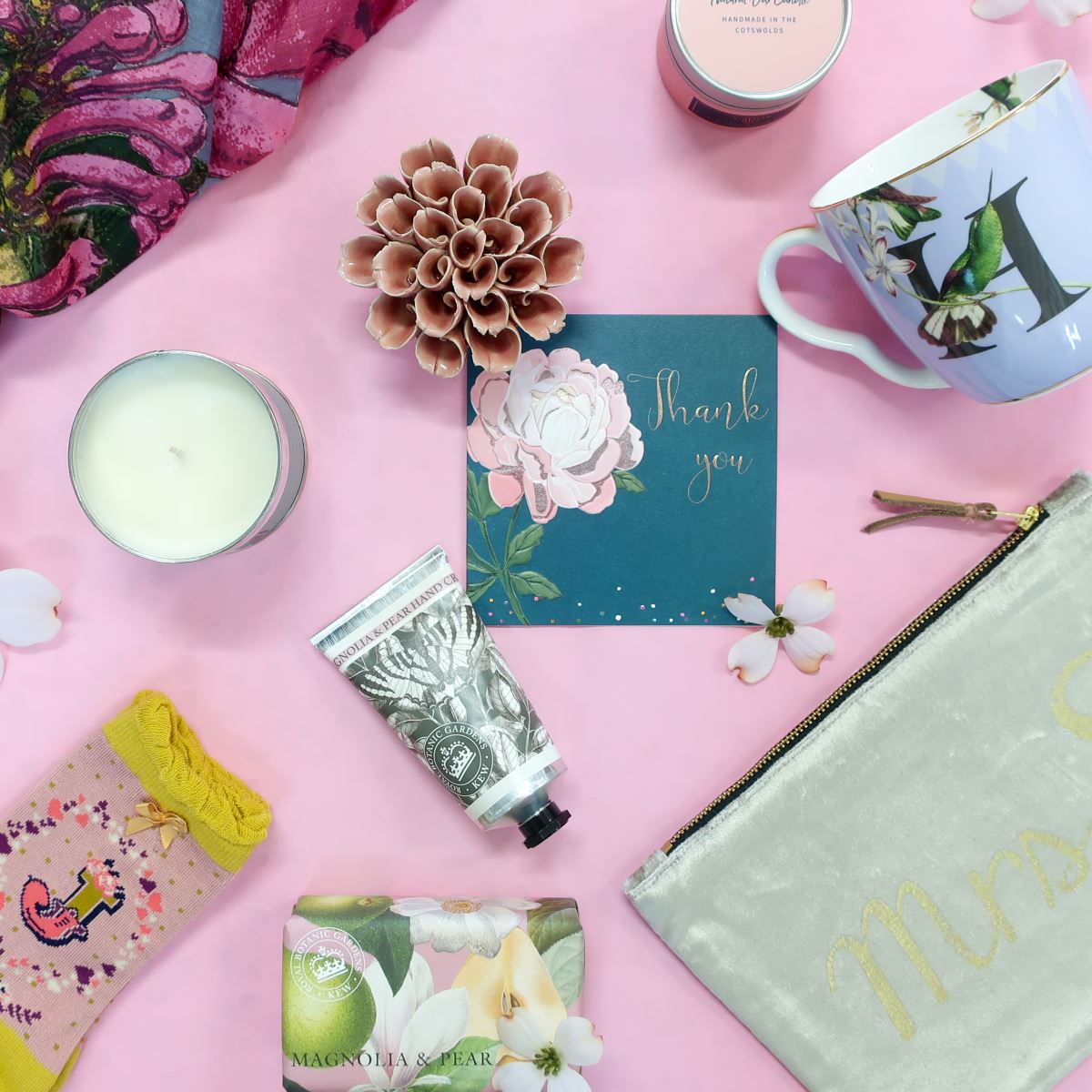 We love the thoughtful and eco-friendly gifts in Cotswold Galleria based in the Regent Arcade particularly the handmade soaps, cups made from bamboo and some beautifully worded thank you cards.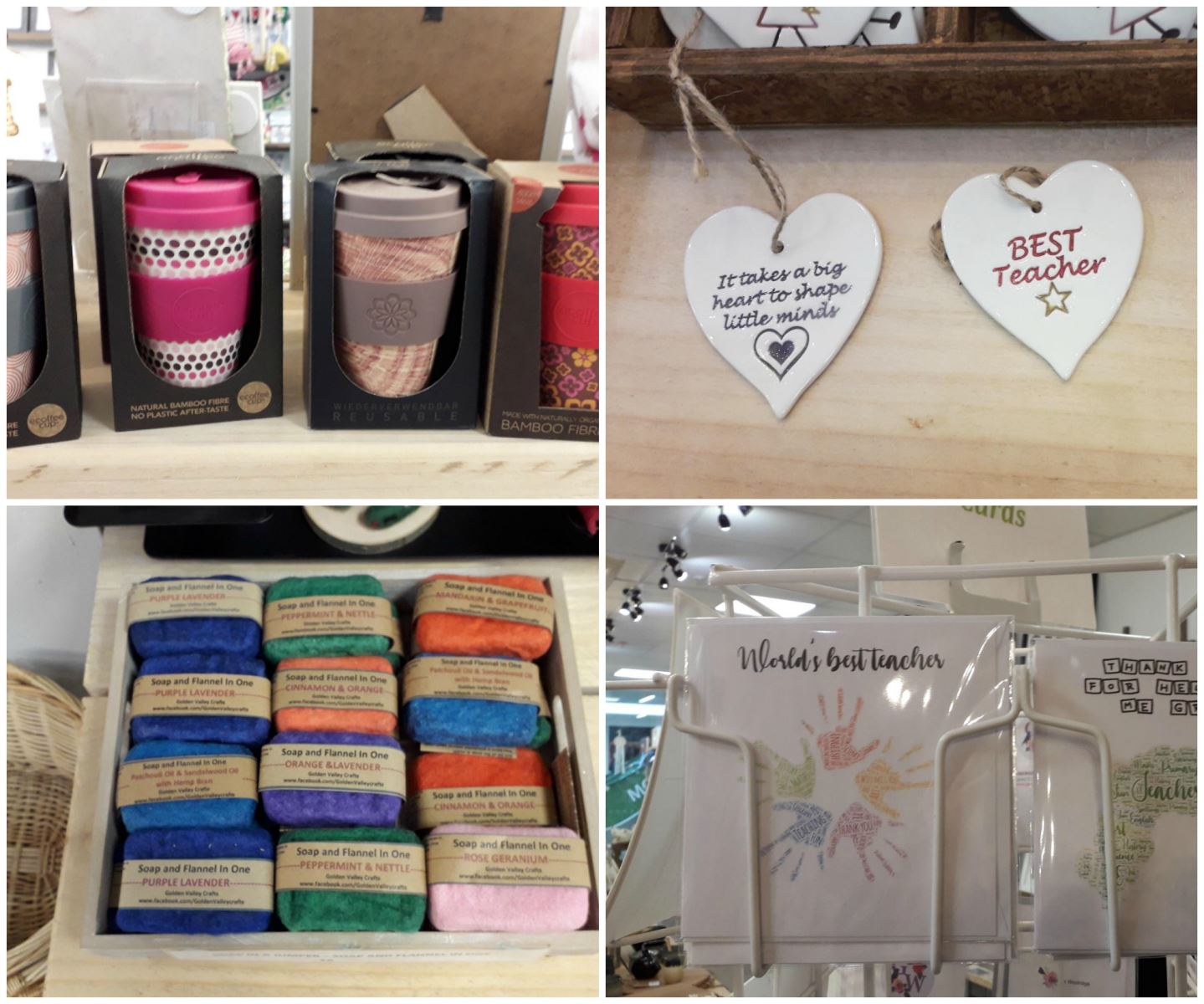 Staying in the Regent Arcade, The Card Factory, have a wide range of budget friendly 'World's best teacher' gifts from keyrings, to packaged sweets to mugs, which are always helpful for those staff room coffee breaks.
Thornton's have a vast selection of chocolate goodies including personalised chocolate which is sure to be a big hit!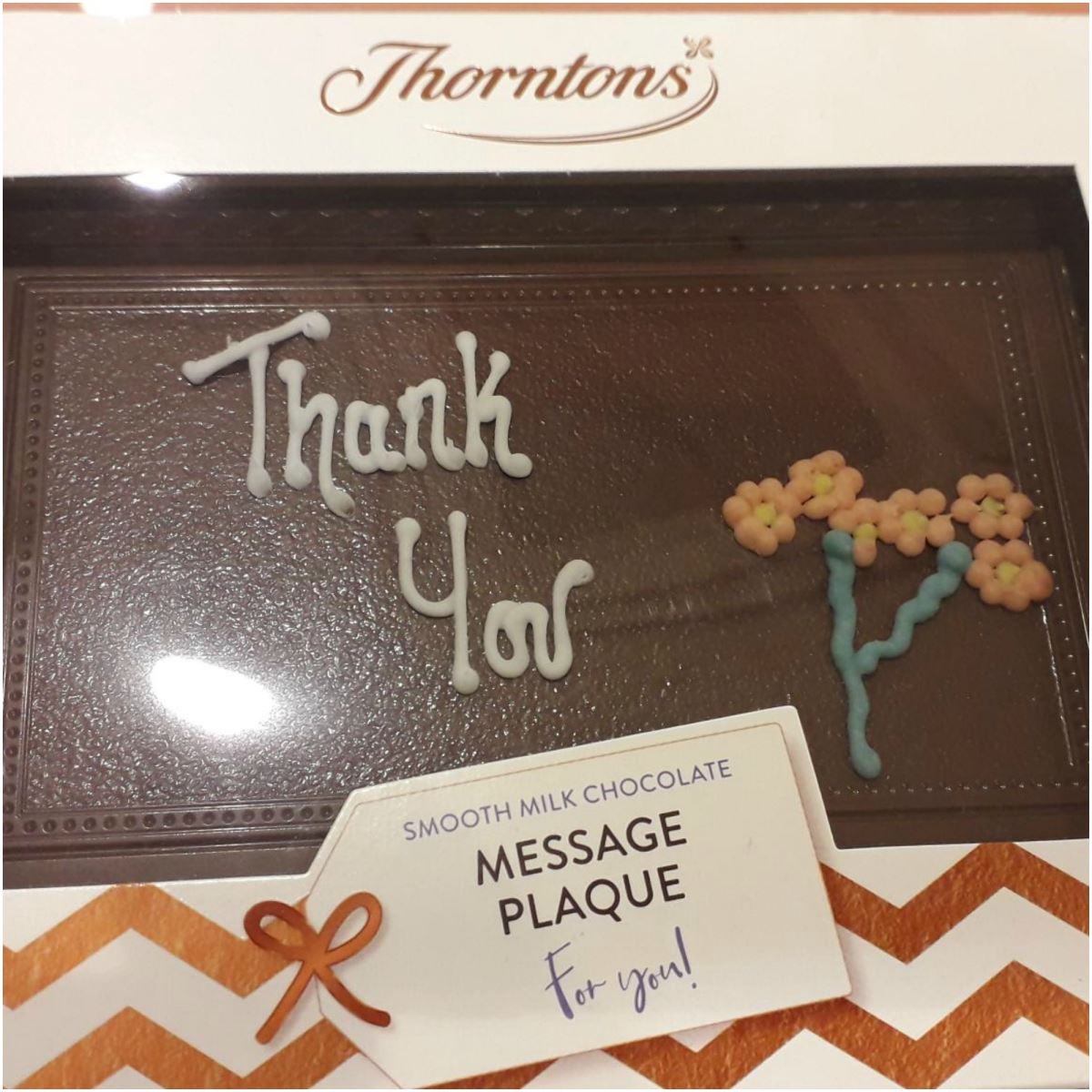 The Body Shop has a large selection of cute toiletries packs which make perfect presents for hardworking teachers.
Clinton Cards on the High Street have a fully stocked section of unique teacher's gifts including cushions, teddies and Teachers Assistant mugs.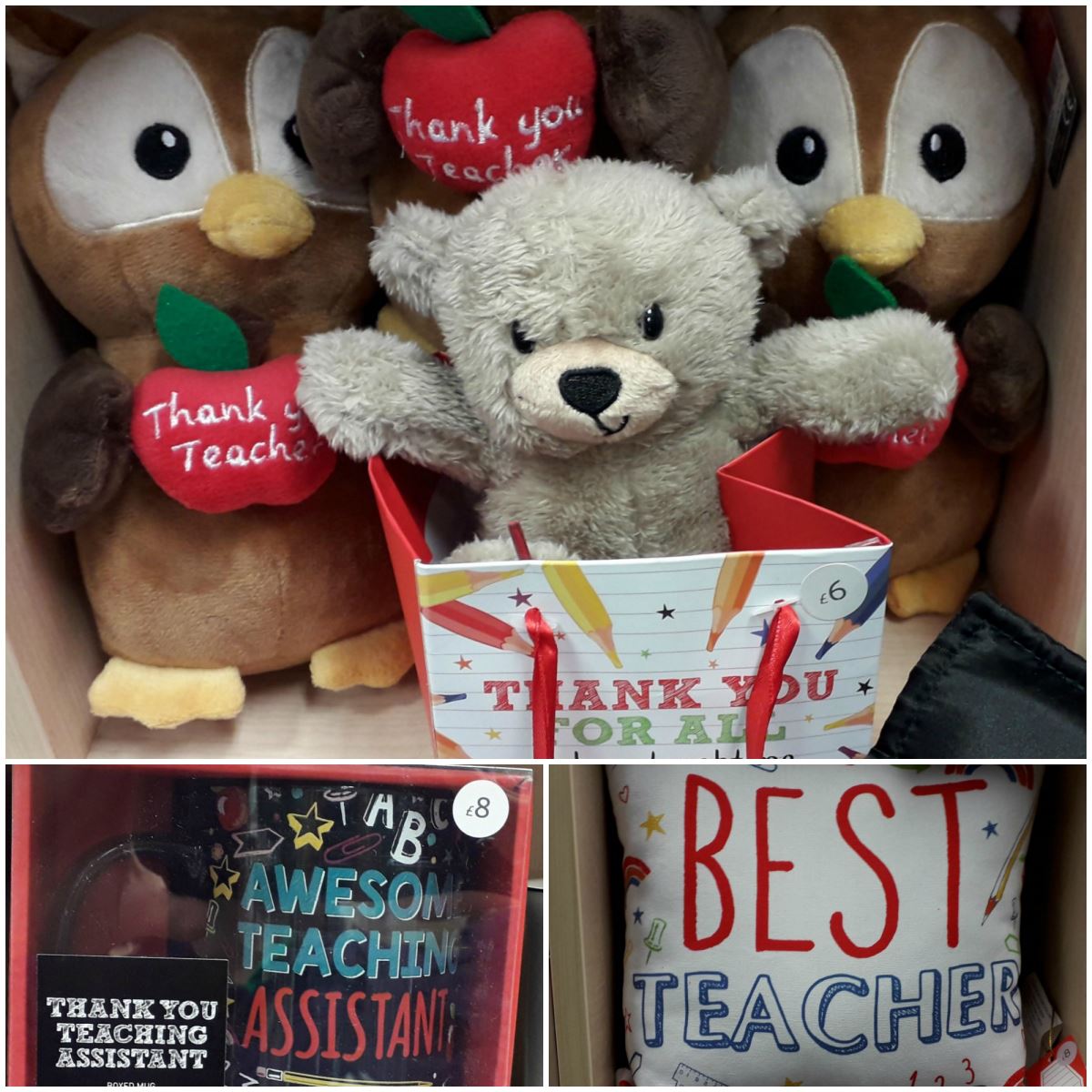 If you are struggling to know what to buy, a gift card that can be used at 100+ businesses in Cheltenham is a great present. For more details check out the Cheltenham BID card.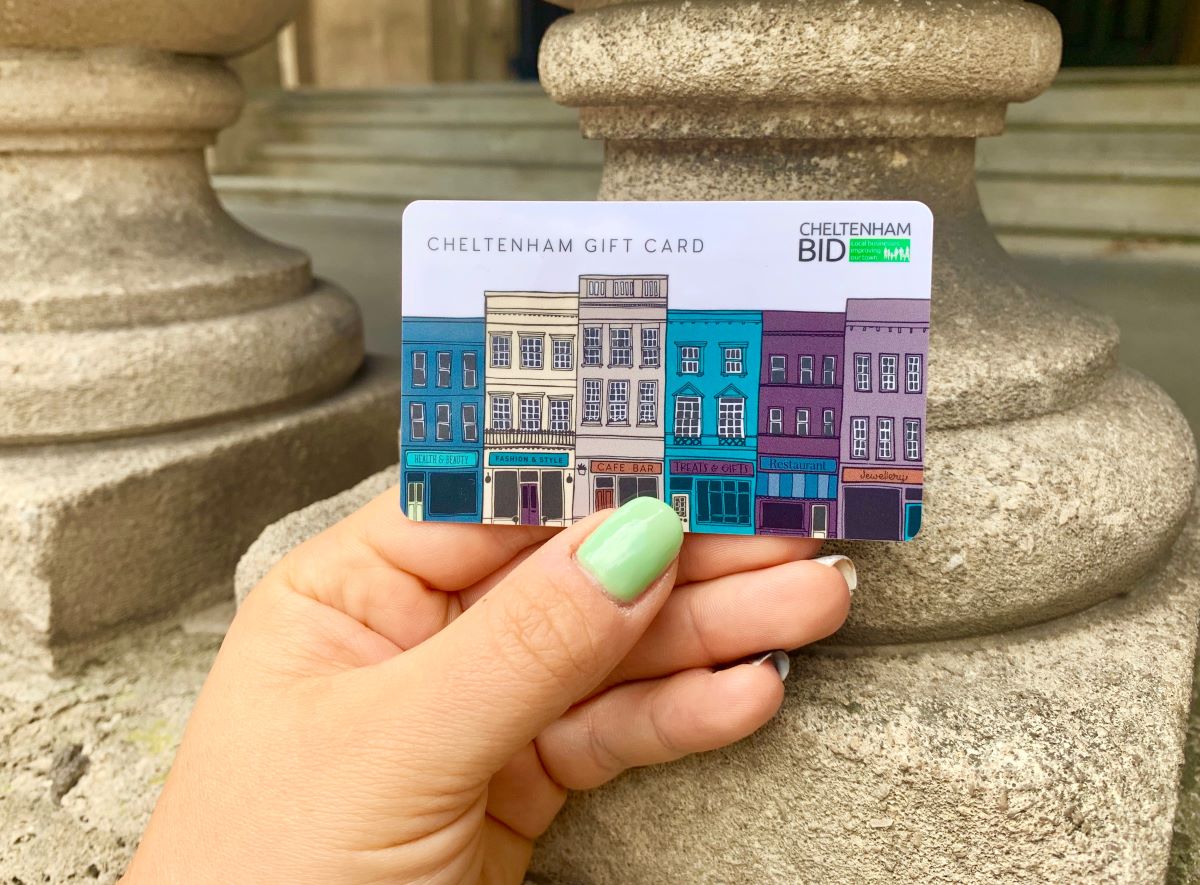 And finally because let's face it, after a busy academic year teaching a class full of kids, the best type of present may be an alcoholic one! We have a couple of ideas which may just hit the spot –
John Gordons, the specialist spirit merchant in the Montpellier Arcade have a great selection of wines on sale. (Or gin and whiskey if you feel they may need something stronger!)
Sibling Gin Distillery on the A40 in Charlton Kings has a new store selling the full range of their award winning gins. The miniature pack would make a brilliant gift for any teachers who are gin fans.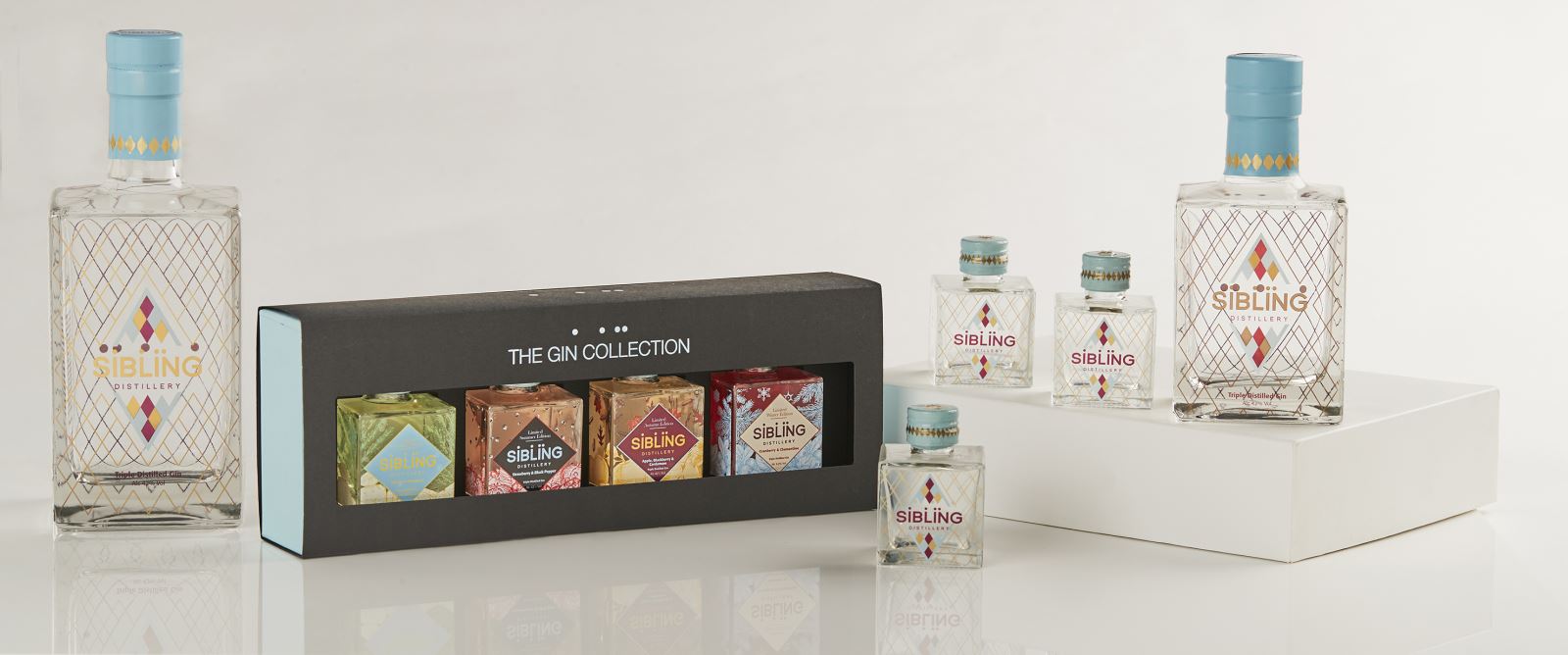 Also in Charlton Kings is Dunkertons Cider Shop which stocks a vast selection of organic ciders, and hampers too, which would make brilliant joint presents from a whole class. You can check out the hampers in this video we shared last week…
And there you have it. Our round up of teacher gifts put together with the help of our Cheltenham BID Ambassador, Deb Goodman. Let us know how you decide to treat your child's teacher in the comment section below!
Related
0 Comments