Having recently added a first-class, multi-million pound spa to the hotel, Hatherley Manor has fast become the must-stay local destination. We caught up with Alanna Matthews who works at this perfect country retreat.
Tell us about Hatherley Manor
Hatherley Manor is an attractive 17th Century manor set amidst a 37-acre parkland estate. It's surrounded by mature gardens including an original walled garden and an orchard, and it's tucked away in the tranquil heart of the rolling Gloucestershire countryside.
Gloucester's historic city centre is three miles away and the Regency spa town of Cheltenham is a six-mile drive. The hotel lies between the two, offering guests the very best of Gloucestershire and is also not far from the main roads and motorways providing easy and swift access.
It is rumoured that Hatherley Manor was built for the illegitimate son of Oliver Cromwell, although the history of the site stretches back much further, to the time of Edward the Confessor. There's also rumours that the house inspired inventors, with both the deck chair and the stepladder said to have been created in its grounds.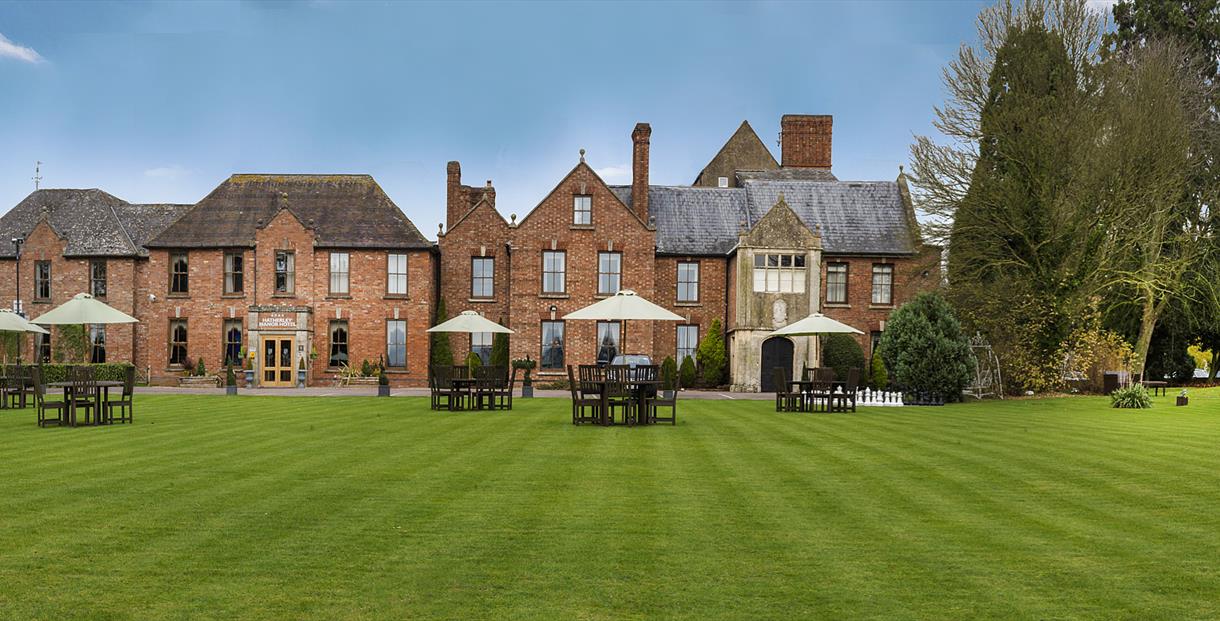 You've recently opened a state of the art spa and we love it. Conjure a picture for our readers...
The Spa at Hatherley Manor is inspired by our Cotswolds heritage and is dedicated to natural wellbeing and creating a sense of peace and tranquillity. The Spa features a swimming pool with relaxing garden views, a vitality pool, thermal suite with experience showers, ice fountain, sauna, steam room, a tepidarium and heated loungers for relaxation. It's been designed to have a very cosy, quiet feel no matter whether you're in there alone or with a group of people. The dining area is attacched to the spa so no traipsing through the hotel in your dressing gown, and there's a private spa garden for when the weather is good!
The treatment suite has six luxury rooms including a double suite for couples and friends, and a relaxation lounge. The Spa also features a state-of-the-art gym, lounge and cafe area with champagne bar.
If I was visiting, I'd definitely have The Biotech Facial! It's outstanding and not to be missed. I'm also personally a big fan of the Vitality Pool and heated loungers which offer endless relief for tired muscles!
How can we book a room?
On our website, directly at reception by telephone on 01452 730 217 or through our third party websites such as booking.com.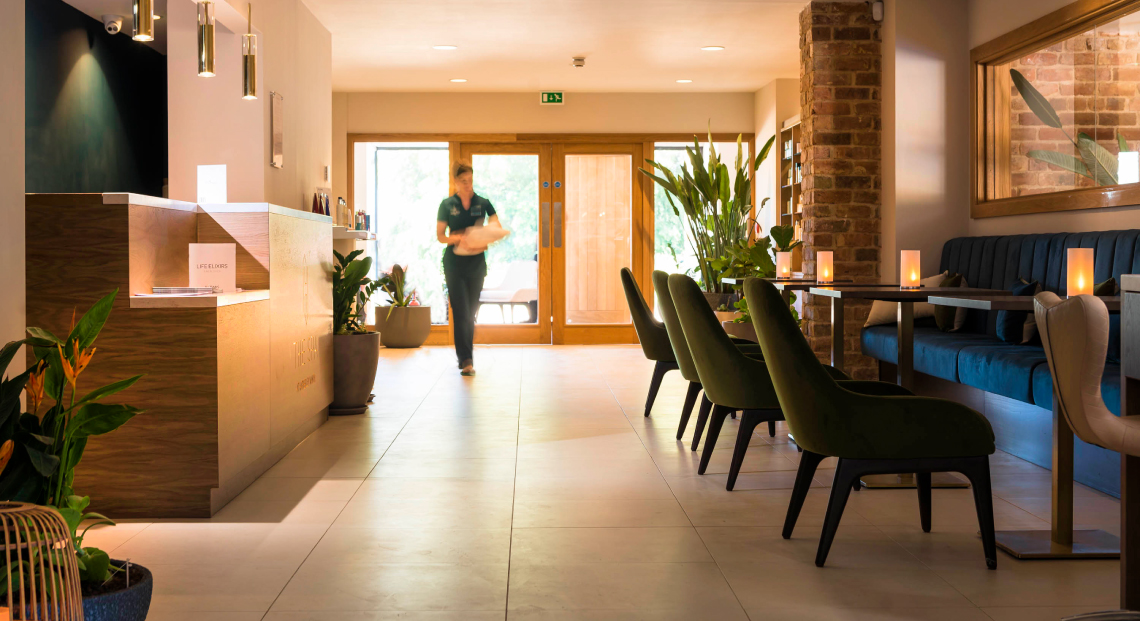 ---
Now we can't let you go without asking you about the best bits of Cheltenham. What are your favourites?
My favourite things about Cheltenham is that is has a lot of beautiful parks and gardens, five-star restaurants, cocktails bars and is just great place to tour around and explore. Cheltenham hold a lot of festivals throughout the year from cricket events to the literature festival which always has great atmosphere; I really enjoy going to them and spending the day there.
What are your top places that visitors must see in the area?
Gloucester Cathedral
Historic Gloucester Docks
National Waterways Musem
Cheltenham Art Gallery & Museum
If you could do only one thing in Cheltenham, what would it be?
I love Cheltenham for the fine dining and cocktail bars, so I go there a lot with my partner or friends for a great night out.
What do you think is the best time to visit Cheltenham?
In the summer, they have a beer garden in Imperial Gardens which is beautiful, and they sometimes have food and beverage stalls so you can spend the day there and soak in the summer sun.
Related
0 Comments