Spending the week in Cheltenham? Lucky you!
Our town is small enough to navigate on foot, but large enough to keep you occupied for weeks on end – if you want to be. Whether you want to spend every minute of your break 'on the go' or you want to squeeze in some sightseeing of our Town treasures in between spending time with family or friends, we've got you covered!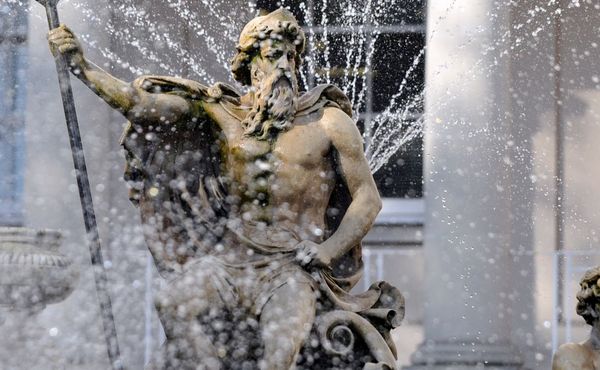 History & Heritage
Cheltenham is full of historic features and an enviable regency heritage, and you don't need to walk far before stumbling upon one of our gems. From the glorious Neptune's Fountain with its iconic sculpture, to the Caryatids (fluted pillars) which adorn many of the buildings, particularly around Montpellier, you'll be spoilt for visual choice as you wander our streets. Historic must-sees include Cheltenham Town Hall, Pittville Pump Rooms, The Rotunda at the top of Montpellier, which now houses the Ivy Restaurant, The Montpellier, Suffolks and High Street Districts, and of course St Mary's Minster – the oldest building in Cheltenham. Between April and October, guided walking tours of Cheltenham leave every Saturday morning from the Tourist Information Centre at 11am, and during July and August, they run on Sundays too. If you aren't here on a Saturday or Sunday, the TIC also sell a range of self-guided routes to help you maximise your time around the town.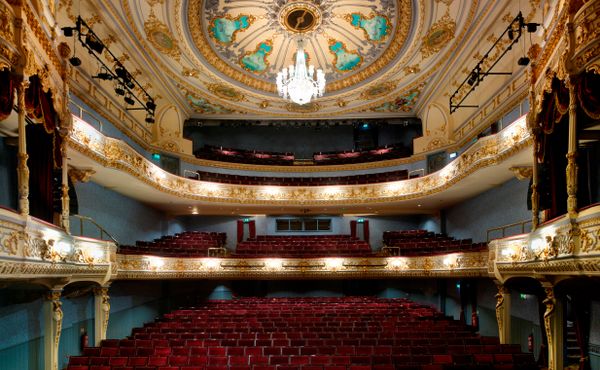 Art Galleries & Museums
If history is not your bag, or you want some other distractions along the way, then you can lose yourself for a few hours or a few days in our great series of museums and galleries. The Wilson Art Gallery & Museum is home to a series of guest and permanent exhibitions, including a Nationally Designated Collection of Arts and Crafts furniture, The Edward Wilson Archive (who explored the North Pole with Scott) and a number of other fabulous collections. The Holst Museum is housed in Holst's childhood home, and features the piano that he used to compose 'The Planets', as well as a number of replica exhibitions that help illustrate what life was like at the time. Art galleries include the outdoor Garden Gallery in Imperial Gardens, D'Arcy Art in The Suffolks, Castle Fine Art on the Prom and Whitewall Gallery in House of Fraser.
Activities & Attractions
Between April and October, the Steam Railway runs from Cheltenham to Broadway and Toddington, and you can board at Cheltenham Racecourse, enjoying a leisurely trip by steam on the Gloucestershire Warwickshire Steam Railway. This is worth the trip even for the train journey, but you can alight at a number of locations and explore at your leisure too.
If you have a hire car (or fancy a vintage car, or a chauffeur driven version), you can explore for a day or two, along the 'Romantic Road', taking in Cheltenham and a number of Cotswold Towns and Villages. This is a self-guided driving tour and is a great way to explore at your own pace.
If you are looking for something educational and exciting, Walks with Hawks is a fantastic way to learn about birds of prey, see them fly and get to handle them too! They run workshops with very small groups (maximum 5 people), to give a really in-depth, personal experience.
We also have some really great activities which you can sandwich into your exploration, from Mr Mulligan's Lost World Golf, to our range of theatres and cinema, Hollywood Bowl, Play Farm and much more, not to mention of course our year-round calendar of Festivals.
Food & Drink
For food and drink lovers (who isn't!), there are a variety of experiences worth a visit. From our exceptional directory of places to eat and drink, including Michelin-star Le Champignon Sauvage, to our range of foodie walks and talks, you'll be spoiled for choice. Tours are offered by:
Sibling Gin Distillery
Battledown Brewery
Many more…
Nature and Outdoors
Cheltenham is a green and leafy town, and as well as our parks and gardens, is home to Cleeve Hill, which includes the highest point in the Cotswolds, and a number of nature reserves and Areas of Outstanding Natural Beauty. You can lose yourself for an hour or a day in the views afforded here, and Crickley Hill has both a picnic and barbeque area and a café so that you can fuel your day too!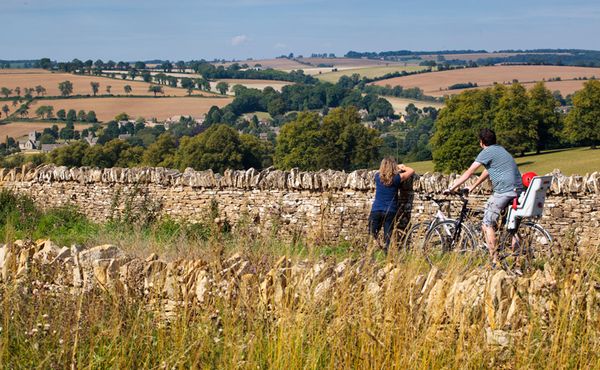 The wider Cotswolds
Cheltenham is a fabulous base for visiting the wider Cotswolds, and there are some great public transport links, or you can explore by car.
Heading North out of Cheltenham, visitors can travel over Cleeve Hill (stopping on the way for a walk if you wish), then heading to Winchcombe and Broadway. Attractions on the way include Sudeley Castle, Snowshill Manor or Hidcote Gardens for the afternoon (and a cream tea) and return to Cheltenham via Chipping Campden, Blockley and Bourton-on-the-Hill.
In the centre of The Cotswolds, visitors can head out to Northleach and visit the Cotswold Discovery Centre to get a feel for the history of the Cotswolds. Chedworth Roman Villa is a must-see, followed by Bourton-on-the-Water for a leisurely stroll, or if you have a family with you, head for Birdland, the Model Village and The Motor Museum home to Brum. Don't forget to leave time to sit by (or paddle in) the river with an ice cream. Stow-on-the-Wold is also a great place to stop; it is perched on a hill top and offers a maze of streets and alleys to explore, not to mention antiques shops. If you can, squeeze in a trip to Daylesford Organic Farm at Kingham, before heading back to Cheltenham via Burford.
Heading South out of Cheltenham, take in Painswick where you can enjoy the views across the Severn Vale en route, stroll round the unspoilt centre admiring the impressive church and town houses built through fortunes made in the wool trade. (and in January and February particularly, visit the Rococo Gardens, famed for their snowdrop display).
You should also make a visit to Prinknash Abbey, with its deer park and gardens, before cutting across the valley through narrow sunken wildflower-beaded lanes to Bull's Cross and then to Stroud via the Slad Valley of Laurie Lee fame - maybe stopping for lunch at his local, The Woolpack. From Stroud, follow the A46 south to Nailsworth, then in the village centre, either park and have a look round the independent shops and galleries, or turn left, up the steep hill and cross the open common (beware of the Commoners' cows…) towards Minchinhampton. From Minchinhampton take the road to Cirencester. Once you meet the A419, you can go on straight to Cirencester, or watch out for a turning on the left for Sapperton; this village has strong associations with the Arts and Craft movement and there are lovely woodland walks in the valley.
In Cirencester, look for the Corinium Museum, which is particularly noted for its collection of Roman artefacts from the town itself, and from Chedworth Roman villa. From Cirencester return to Cheltenham – the route along the A435 is more pleasant.
Much more besides! Keep an eye on our blog for what's happening at different parts of the year…
Related
0 Comments