Over 90 guests attended a special celebratory evening at KIBOU Japanese Kitchen & Bar in Cheltenham on Thursday 7th September, to celebrate 10 years of the restaurant in the town.
From its humble beginnings as a small basement restaurant with seating for just 24 guests, to its larger premises on Regent Street, KIBOU in Cheltenham continues to be the town's most popular and most awarded Japanese restaurant.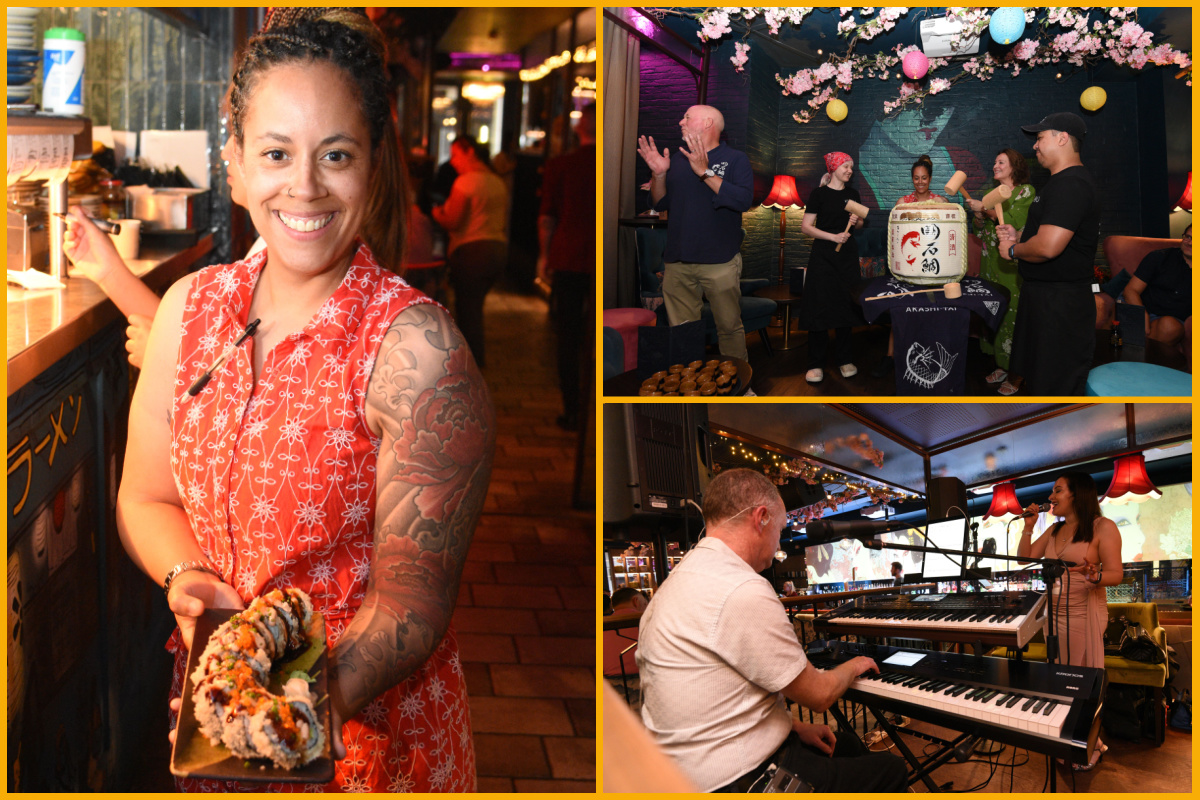 Image of Gemma Williams, Weronika Lodyga, Emma Graveney and Ian Pechon photographed by Rob Lacey.
The evening featured a welcome cocktail from Roku gin, a range of decadent chef's specials, live music and a kagami-biraki performed by sake brewers, Akashi Tai. A kagami-biraki is a traditional sake breaking ceremony which, in Japan, is undertaken to mark significant and celebratory occasions. Opening the sake barrel on the evening was Ian Pechon, KIBOU's Senior Head Sushi Chef who as worked at the restaurant for almost 10 years, Weronika Lodyga, Head Chef, Gemma Williams-Doyle, GM, and Emma Graveney, founder of KIBOU in August 2013. The sake from the freshly opened cask was then distributed to guests by Scott Paine of Akashi Tai, and all enjoyed a toast or 'kanpai' to the future prosperity of KIBOU.
The menu of specials on the evening, created by Ian Pechon and Weronika Lodyga, also a long term member of the KIBOU team, included dishes such as miso glazed scallops, monkfish tempura, miso black cod, and a rich, prawn and clam based seafood ramen.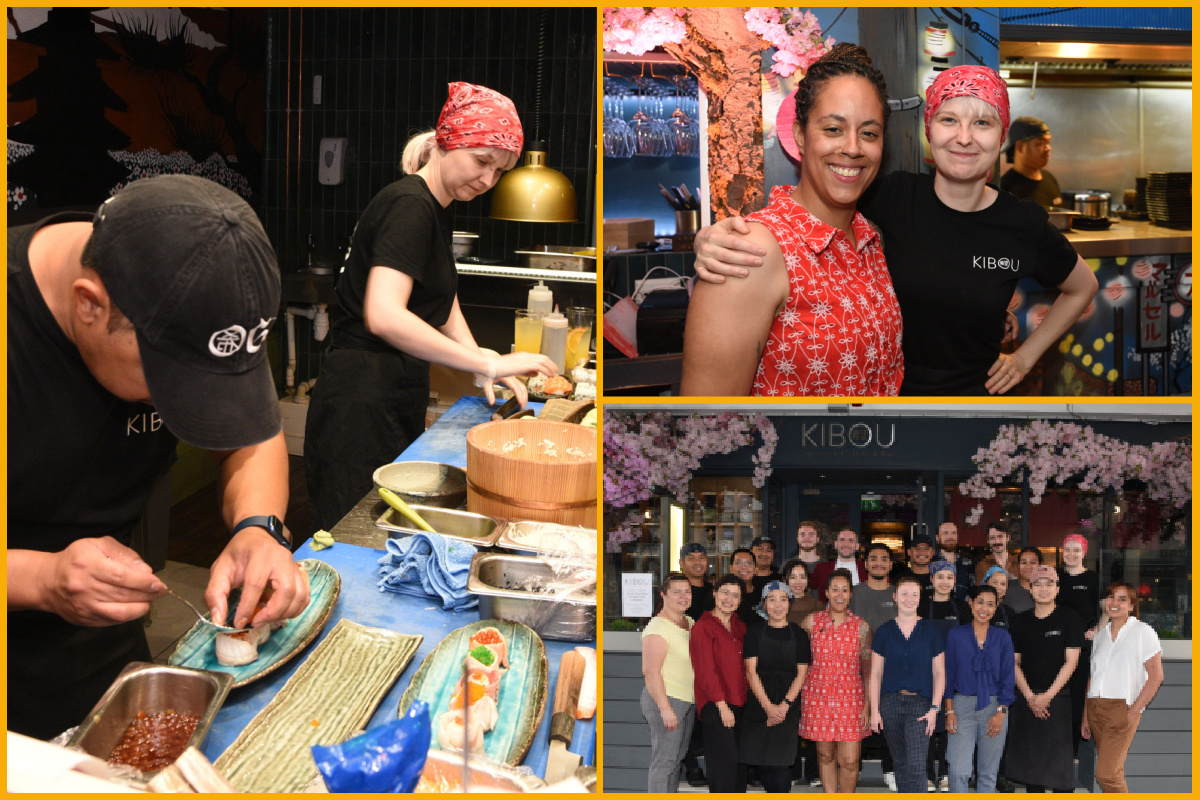 Image of Ian Pechon, Weronika Lodyga, Gemma Williams and KIBOU Cheltenham team photographed by Rob Lacey.
Commenting on the evening, Gemma Williams-Doyle says;
"This was such a fun evening for all the team, and a perfect way to celebrate 10 years of the restaurant in Cheltenham. Our guests' enthusiasm to get involved with the evening was also fantastic, with bookings opening late June and the whole event being fully booked by mid July! We'd like to thank all the guests who joined us to help celebrate this milestone occasion, and of course, personally I'd like to thank all the team at KIBOU for making it such a perfect night."
Ian Pechon adds;
"The last 10 years at KIBOU have been amazing, and it's been great to celebrate this with so many of our loyal guests. There's many faces here tonight that I remember back from the very early days of the restaurant, and many newer faces too; testament to the fact that there's still a huge appetite for KIBOU amongst the residents and visitors of Cheltenham. We look forward to continuing the legacy of this much loved brand, and of course to creating many more tasty Japanese dishes for all to enjoy!"
To book your table visit KIBOU Cheltenham website.
Related
0 Comments