Cheltenham's local air ambulance service, Great Western Air Ambulance Charity (GWAAC), opened the doors of its new charity shop for the first time on Tuesday 12 July.
An opening ceremony took place with local business leaders, GWAAC CEO, Anna Perry, and GWAAC volunteers, crew and former patients. The doors opened to the public shortly after the ceremony. Shoppers can now grab a bargain from Cheltenham's newest charity shop.
The charity is encouraging the people of Cheltenham and surrounding areas to visit the new shop, donate items and find out about volunteering opportunities.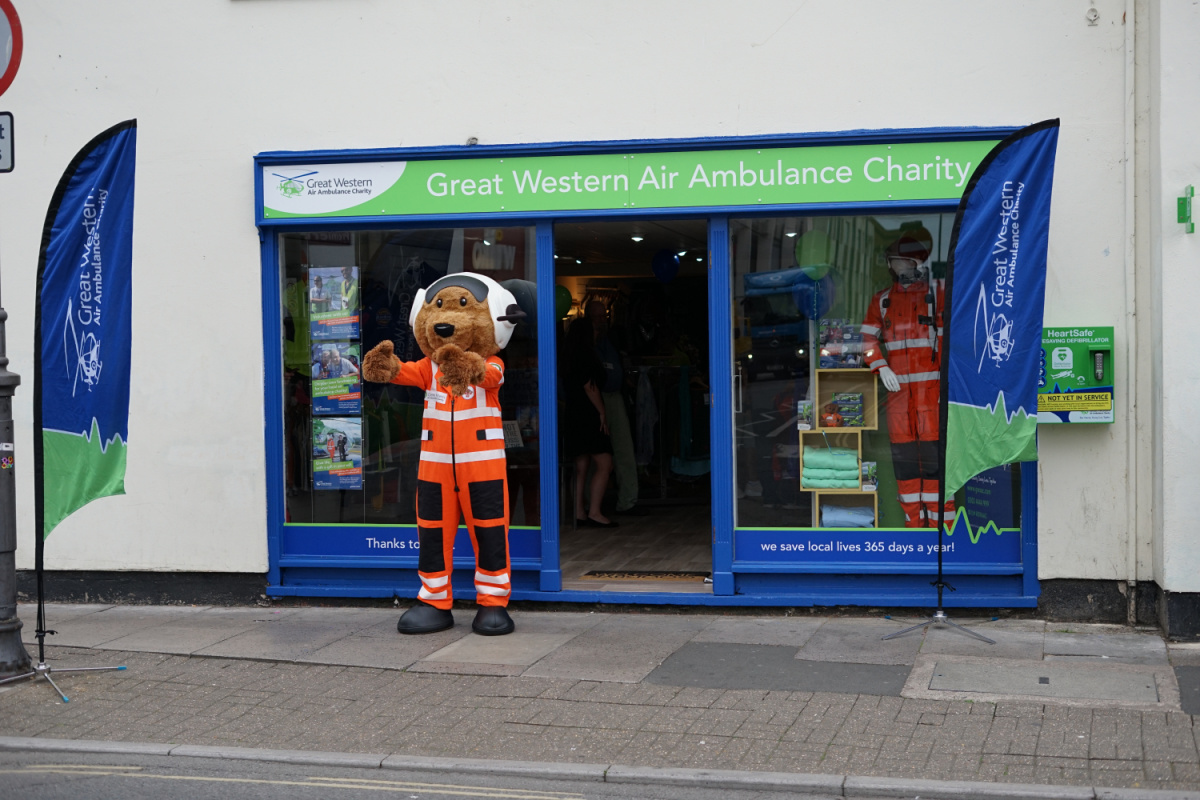 Located at 272-274 High Street, Cheltenham, Gloucestershire, GL50 3HQ, it will be GWAAC's third shop to operate within its region (GWAAC charity shops can also be found in Yate and Westbury-on-Trym). The new shop in Cheltenham will help raise vital funds for the charity which will enable it to continue providing a lifesaving service to local communities.
GWAAC provides the critical care and air ambulance service for 2.1 million people across Gloucestershire, South Gloucestershire, Bristol, Bath and North East Somerset, North Somerset, and parts of Wiltshire. So far in 2022, GWAAC has responded to 276 missions in Gloucestershire which makes up 30% of its total call-outs and 33 of those were in Cheltenham.
Each call-out costs around £2,000, and the charity is facing extra fundraising pressure with the cost of its helicopter fuel going up from £50,000 a year to almost £80,000 a year. That's an increase of around 60%.
Jason Webster, Retail Manager, GWAAC said:
"The new shop will help raise awareness of the charity's lifesaving work in Cheltenham and raise much-needed funds to keep the crew flying and to ensure that they can continue to be there for those in need. It's a community shop in every sense of the word; it will encourage people to shop local and support their high street. It will also mean that GWAAC becomes a household name for the communities we serve. Even the road to get here has been a community affair; I want to say a huge thank you to the teams from Spirax Sarco UK and Ireland who volunteered a huge amount of time to help with everything from cleaning and sanding, to building walls and sorting donations in preparation for our opening."
The shop will be open from 9am to 5pm Monday to Saturday. If you have any good quality donations you would like to drop off, please leave them with someone at the shop during the day. If you have furniture donations, please get in touch beforehand via email at cheltenham.shop@gwaac.com or by calling 07393 620751.
If you are interested in volunteering for your local air ambulance charity's new shop, you can find out more by asking inside the shop or getting in touch with the Volunteer Coordinator Claire.harmer@gwaac.com
GWAAC will be providing essential lifesaving CPR training on the Saturday 30 July as part of the Summer Jam at The Brewery Quarter.
---
For a comprehensive guide to shopping in Cheltenham check out - Cheltenham Shops and Cheltenham Shopping Districts.
Related
0 Comments