Passengers in Gloucestershire will be able to enjoy the comfort of brand new, state-of-the-art buses when Stagecoach West introduces 21 new vehicles to its fleet this month. The £5 million project is the biggest investment in new vehicles in England by Stagecoach this year.
The new buses will join the Service 10 route, the most popular service in the region, which operates between Lower Tuffley, Gloucester, Brockworth, and Cheltenham, travelling more than 800,000 miles and carrying more than two million local residents every year.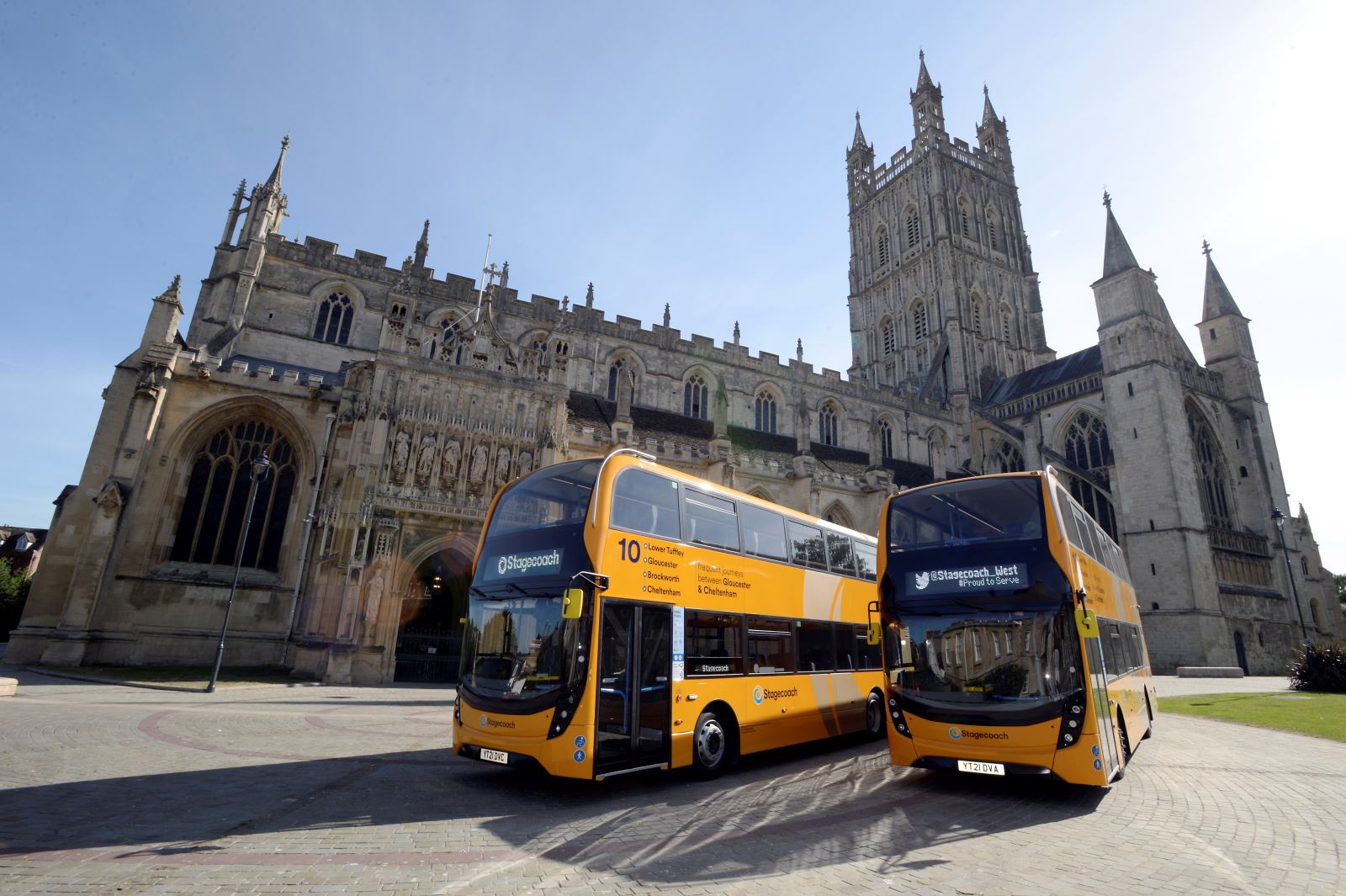 The new buses, which include several cutting-edge features, will replace 21 of the company's older vehicles as Stagecoach West continues to strive to provide customers with the most comfortable, modern, and green buses available in the UK.
Each vehicle will feature a new-look, ultra-modern exterior and interior, and will be fitted with a USB charging point and reading light on the back of each seat. All 21 of the buses will also include next stop audio-visual announcements which are designed to sound before the bus reaches each stop, reflecting the company's commitment to making its services accessible to all passengers.
The buses have also been manufactured with the environment in mind and produce significantly less emissions than most domestic cars on the road. Each of the vehicles includes a Euro 6 engine which produces 75% less nitrogen oxide than Euro 5 engines and around 95% lower particulate matter emissions. The vehicles are also manufactured with a start/stop engine to improve fuel consumption.
Rachel Geliamassi, Managing Director at Stagecoach West, said: "The whole team here at Stagecoach West are extremely excited to introduce 21 new ultra-modern buses to our fleet. The number 10 service is one of the busiest on our network and plays a vital role in keeping local residents connected to the things that matter to them. We are committed to providing our community with the best and most inclusive travel experience possible. The addition of audio-visual announcements makes travelling by bus even more accessible for our community. We are confident that our customers will benefit hugely from the new additions."
To find out more information, please visit the Stagecoach West website (https://www.stagecoachbus.com/about/west).
Related
0 Comments