We are sad to announce that Keith Scarrott Shoes, the popular independent shoe boutique on The Promenade, will close its doors on Saturday 3 July.
We wish Sophie and her team all the success as they expand their online offering and look forward to visiting the pop up shops, which fans will be delighted to hear are still firmly part of Sophie's future plans for Keith Scarrott Shoes!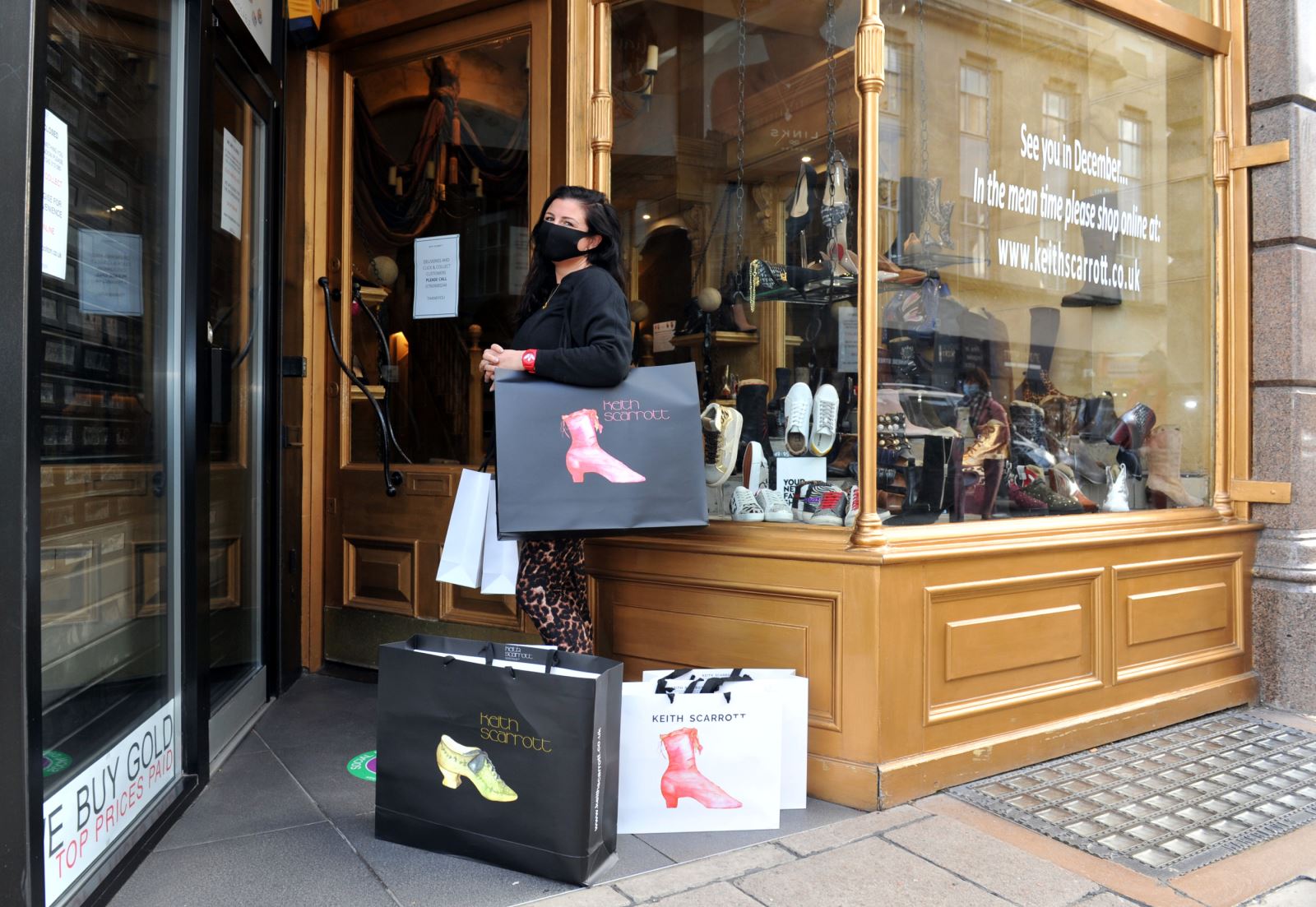 Sophie Scarrott outside her store - Keith Scarrott Shoes on the Promenade
After a record-breaking year of online sales and new product launches, entrepreneur Sophie Scarrott is taking the future of Keith Scarrott Shoes online and closing her boutique on the Promenade.
Harnessing the power of global digital platforms like Instagram and Facebook to increase their reach, Sophie and her team have worked hard to make the most of each lockdown. With everything pointing to a digitally-led flexible hybrid shopping future, coupled with Sophie's passion for growth in the modern retail environment, the brand's Cheltenham shop will close in July, whilst it's operational headquarters will remain in Cheltenham.
Sophie said, "The pandemic has allowed us to push forward with our digital plans at a much faster pace than planned. We have worked really hard to master the online platforms we use, which thankfully, has led to a phenomenal growth in sales – over 400% - which is enabling us to take this leap into a digitally led retail future. We have already started the recruitment process to enhance the Keith Scarrott team."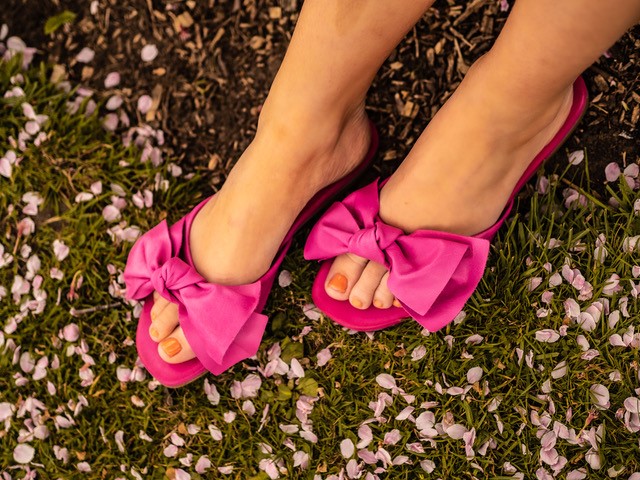 "We have pivoted and adapted throughout, for example, increasing our product range last summer to include a hugely popular line of trainers and country boots as customers moved towards a more casual lockdown wardrobe. It was that flexibility which helped to accelerate our growth beyond all expectations."
But after 45 years of independent trading on Cheltenham's Promenade, Sophie, who has led the business for 16 years, is well aware of the both value and art of the high-street and in-person shopping experiences.
"Modern retail really excites me. For us, I believe that a flexible and fluid trading model is the future, partnering with exciting brands and retail spaces and being able to respond to targeted customer demand and partnership opportunities, utilising digital insight to drive our activity. We're already getting started – you'll find us at an independent boutique pop-up shop in Oxfordshire this month, and we have plans to take part in pop ups in Cheshire and London soon."
"We want to do things differently, taking an established independent business selling footwear, which has traditionally been difficult to sell online, and to shake things up. Buying behaviors have changed. Customers who were once reluctant have now made the switch from physical to virtual browsing and are comfortable shopping online. We have a fantastic customer base and it's phenomenal how much that has grown over the past 36 months. From a largely regional customer five years ago, social media and the website has helped us to reach an international audience which is brilliant."
Sophie's focus on developing the online arm of the brand began more than three years ago when they partnered with Maybe*, the online shopping platform.
Polly Barnfield OBE, CEO of Maybe*, said, "To expand after 12 months of Lockdown is extraordinary. Sophie's story provides inspiration to independent retailers, she has put in the "digital sweat" and learned how to use digital to complement offline to such an extent that she now sees digital as the "road" that brings people to her store. Whether it's online or offline. She knows how to sell and has translated that to all digital channels. As a customer, you are served by her no matter which channel you visit. I have no doubt that she will fly even higher with her new model that represents the future of the High Street. We look forward to working with her as she evolves. Go where the customers are, online and offline."
Customers who would like to visit the Cheltenham shop in person will have until the final trading day on Saturday 3rd July. Sophie said, "We'll be reducing all lines to clear the stock we hold in-store, so there will be some amazing bargains on offer."
The new summer collection is available to buy online now at https://keithscarrott.co.uk.
Be the first to hear about pop up shops and the latest ranges from Keith Scarrott Shoes by following their social media channels -
Related
0 Comments