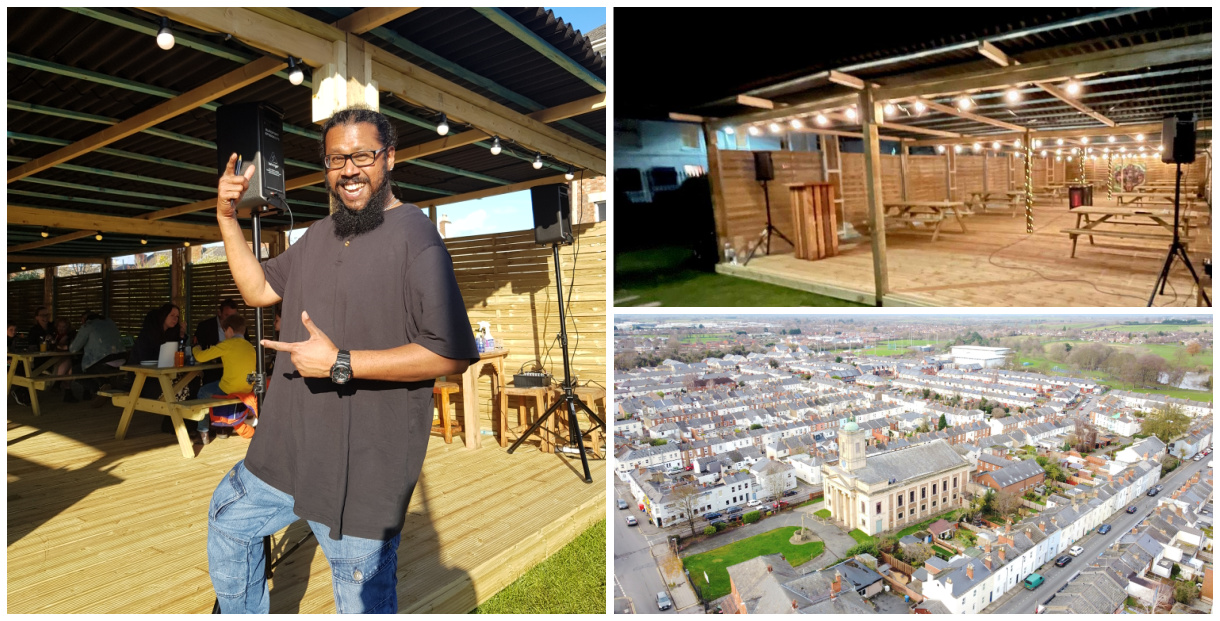 The Coconut Tree, our local Sri Lankan bar & restaurant, has launched an exciting community collaboration with St Paul's Church. For the next three-months, their flagship restaurant will operate an outdoor 'pop up' on the Church lawn next door.
The temporary, 2,000 sq ft pop-up seats up to sixty socially-distanced diners at a time and is open Monday - Saturday 5 - 10pm. Table bookings are available now at: www.thecoconut-tree.com/cheltenham.
Cheltenham Restaurant Manager Naveen Rajamanikkam commented, "We are thrilled to open our 'pop up' right here in St Pauls Cheltenham. The community spirit here has always been strong, we're blown away by the support. We are so grateful to our neighbours at St Paul's Church, for the opportunity to serve our locally loved, island-inspired dishes in an outdoor setting."
Brand Director Anna Garrod said "We knew that this was a bit of a crazy idea, but we also knew that our neighbour, the vicar at St Paul's Church, always embraces new ideas and people. The response from the local community has been incredible - in fact the whole of Gloucestershire! We hoped it would be seen as an inspired and practical idea for these difficult times, and it has. It's a great example of the magic that can happen when a community works together in the face of a challenge!"
St Paul's Church vicar, Roger Widdecombe, said, "We love The Coconut Tree and what they've done for our community, so hosting the 'pop up' is a joy. We even get to use the space on a Sunday so church members can mingle after our gatherings."
The street food pioneers also recently announced that they will extend the offer of 50% off for all 'eat-in' customers (Monday to Wednesday) until the end of January 2022 - this offer will apply at all sites, including the Cheltenham pop-up.
The Coconut Tree in Cheltenham will reopen for indoor dining from the 17th May.
To book a table for the Cheltenham Coconut Tree 'pop up on the lawn' please visit: thecoconut-tree.com/cheltenham.
Related
0 Comments