Time to prepare for your first term at uni? This guide from John Lewis & Partners, packed with expert tips, will help. It's also well worth a visit to your local Cheltenham store to see all available products and get advice from knowledgeable Partners - they can even do it all for you with their local personal shopping service.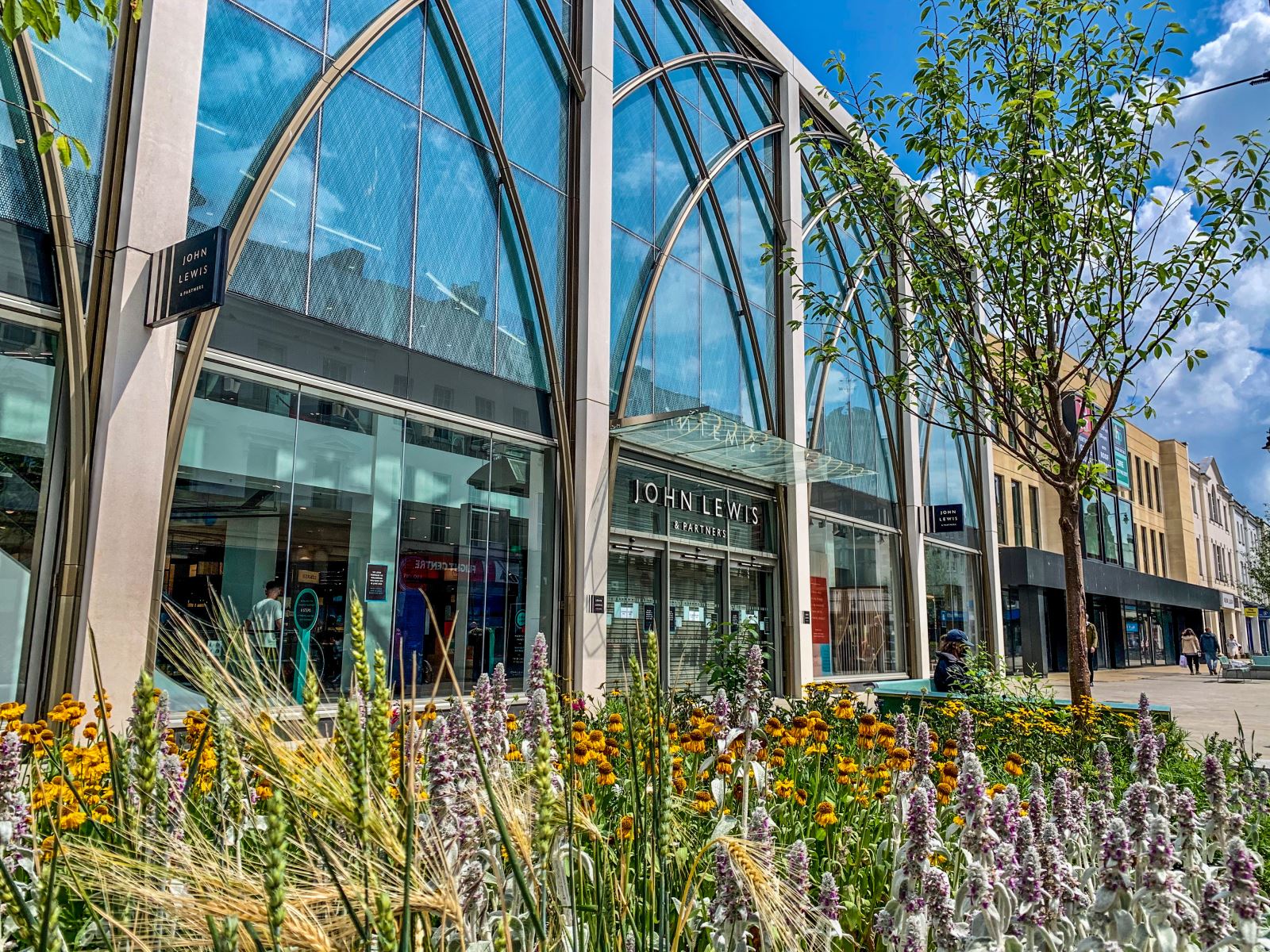 Visit John Lewis & Partners Cheltenham by Saturday 12th September and spend over £100 on uni-ready tech (laptop, desktop, tablet, smart home tech, headphones) to be entered into a prize draw to win a uni-ready home bundle worth over £200!
Leaving home and starting university is a huge step for everyone in the family – an exhilarating yet sometimes anxious time for students and parents alike. This year, with all the uncertainty, learning bubbles and remote learning, it might seem even more daunting than usual but it needn't be. Here at John Lewis & Partners we've asked a range of experts how best to embrace the transition and make it as seamless as possible, so you can start planning the packing list and everyone can get set for an exciting new year ahead. No stress required.
Home comforts
'Starting university is a developmental milestone for the whole family,' says clinical psychologist Dr Laura Villa. 'It defines the entrance into adulthood and is charged with expectation. Leaving the family nest, students suddenly need to function as independent adults. Parents have to adapt to the role change – effectively having to let go and take a step back.'
In other words, it's a huge transition for the whole family, especially during a pandemic. Acknowledge this and take time to plan the move as well as you can with your child beforehand if you can. Taking a few familiar comforts such as cherished photos or a favourite quilt will help a lot.
Back to basics
Leaving home and starting university will mean cooking, washing and managing life 24/7 without parental help. There will be certain practical things for the home students will need to get them started, and John Lewis & Partners' stylish yet affordable HOUSE by John Lewis range is perfect.
Don't feel you have to buy absolutely everything though. 'I got my daughter to go through our kitchen drawers and cupboards and take anything we had spares of, such as a colander, cutlery or bowls,' says mum-of-three Debra Melbourne, whose daughter Jamila started university last year.
Also, think about all the practical items they have at home and take for granted, like a small sewing kit, a first aid kit or plastic food containers for the freezer so they can batch-cook.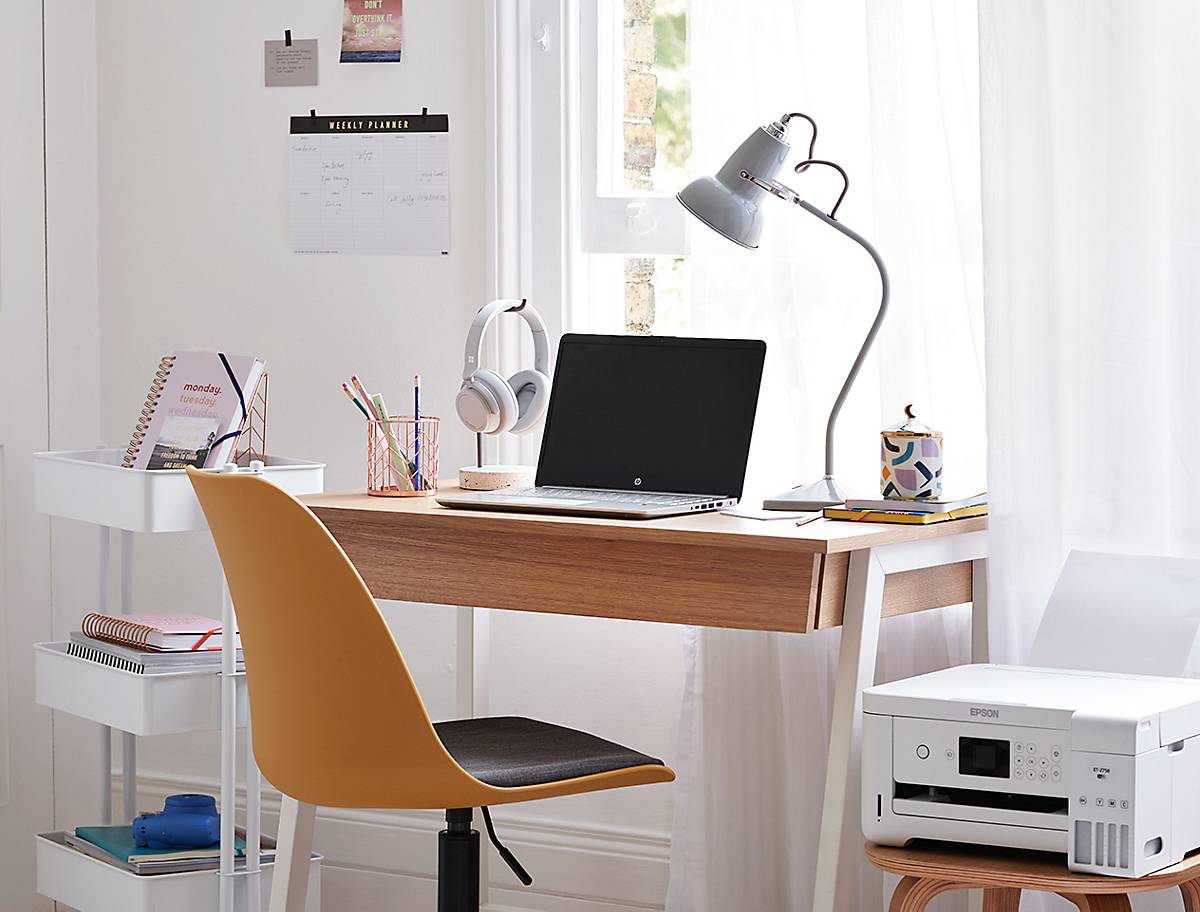 The right tech
It's amazing how a few items of technology can make life easier at university. Perhaps they'll need to upgrade their laptop – if so, check out our handy student laptop buying guide here. Some students we spoke to said they found having a lightweight tablet was also handy for taking to lectures.
A compact printer, now more affordable and better quality than ever before, is also a helpful addition.
Finally, a reliable phone is the way to ensure they call and message home regularly. If you're stocking up on gadgets, it's always worth using the tech set-up service in stores, which will ensure you leave the shop with everything charged up and ready to use – ask a Partner at John Lewis & Partners Cheltenham for details.
Stylish storage
Clever storage is the key to utilising space wisely. 'Students will need to make the most of the space they are given,' says Molly Leese, Partner & Buying Assistant, Utility Shop. 'Vacuum-pack bags are a great idea to save space by storing winter jackets or larger items like spare bedding or duvets. Hanging organisers, non-slip hangers and storage bags also help save space in wardrobes. It's also a good idea to get a laundry basket that can fit into a small space when not in use.'
Finally, always check fire regulations in halls and other student accommodation – read the handbooks and make sure you're not buying things that aren't allowed.
Make it cosy
The challenge with student accommodation is how to make it look personal without decorating or hanging pictures. 'A way around this is to perch a few framed prints in various sizes on a desk, sideboard or chest of drawers,' says interiors stylist Rory Robertson. 'Students shouldn't feel like they need to go out and buy loads – it's all about using the budget they have wisely. Think about the things they really need to make a comfortable space and spend more on them. They might want to focus on really decent bedding so they can get a good night's sleep. It's also worth investing in a good desk lamp.'
Health and wellbeing
University is a great time for students to follow their passions and try new hobbies and sports. 'I'd encourage students to take part in university life by joining clubs and signing up to activities and initiatives,' says Dr Laura Villa. 'This will help them meet new people and establish a network of support, which will be very valuable in the long run – even if it means coming out of their comfort zone.' Whether it's chess, yoga, fencing or football, taking up an activity is a great way to socialise.
Feeling lucky?
John Lewis & Partners Cheltenham have a uni-ready home bundle worth over £200 up for grabs. All you have to do to enter the prize draw is spend over £100 on uni-ready tech (laptop, desktop, tablet, smart phone tech, headphones) at John Lewis Cheltenham by Saturday 12th September.
Prize includes: Pan set, mug set, dinner set, cutlery set, chopping boards, throw, cushion, picture frame, mixing bowl, kitchen tools and oven mit, all from the HOUSE by John Lewis range. Visit the Tech department in John Lewis & Partners Cheltenham for all the details.
T&C's: Enter by 6pm Sat 12 Sept 2020 in the Tech dept, John Lewis & Partners Cheltenham. Winner notified Mon 14 Sept 2020.
Related
0 Comments