We caught up with Style Consultant, Kate Evans to get the low-down on what to wear for the races. Below she has shared the latest fashion tips and in season colours so you can look effortlessly fabulous while placing your bets at Cheltenham Races this year.
* Click here to read Kate's latest race wear advice - What to wear for the races 2020 by Image Consultant, Kate Evans
Before you start making your wish list of what to buy there are definitely some major practical elements you have to take into consideration if you are going to enjoy your day at the races.
At Cheltenham Racecourse it is usually about 10 degrees colder than other areas of the country! The racecourse is located at the bottom of the hill and is exposed- so be prepared to wear thermals and warm clothes!

You will be on your feet a lot – either walking to/from the course from Cheltenham town centre and around the racecourse areas itself.

People make an effort with their outfits - in all their different styles. So go prepared to err on the smarter side of fashion.
---

With these practical considerations in mind I feel my outfit comes down to 4 key elements:
Thermals
Essential so you don't have to go dressed in a massive puffa jacket in order to keep the cold out. They are easy to get hold of at all the usual places- M&S, John Lewis, Amazon,
A Stunning Coat
This is what people are going to see most of. Unless you are going into the hospitality areas- you are unlikely to take it off the entire day. So you need to make it a good one. Here are a few of my favourte brands I show to clients when coat shopping:
Reiss
I love the classic style of this one: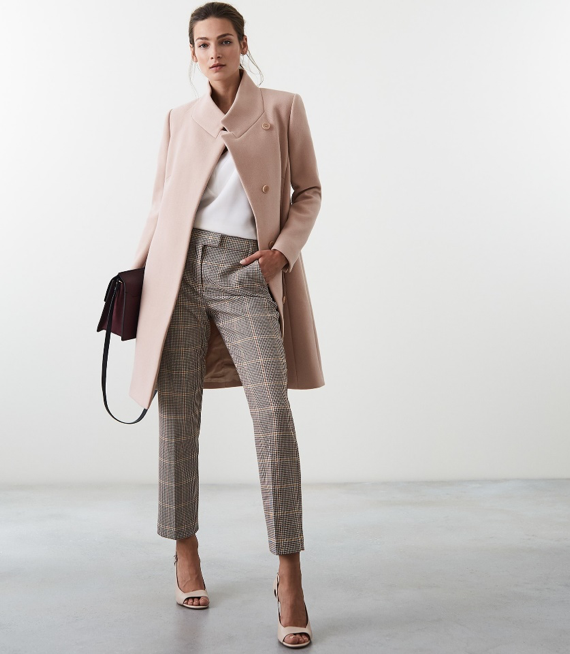 The colour is so versatile and is a major trend of Spring/Summer 2019. It can easily be worn with another season staple of leopard print underneath it in the form of a scarf, dress or jacket. Alternatively, it could equally work well away from the races layed up with a denim jacket to give a much more casual look or over a suit for work.
---
Jigsaw
Another colour for Spring/Summer 2019 and it's a beauty -you won't be missed in the crowd in this! With with a poloneck jumper dress and long patent boots and you will be snug yet bang on trend.
---
Miranda Dunn
Miranda is an independent designer who makes THE most amazing faux fur coats. They are SO warm- it is like you are wrapped in a fur rug! They are stunning and so well made so will last for years. I would wear mine with some skinny leather trousers and cropped ankle boots to finish off the look, but it would work equally well over a silk tea dress as it is so warm. This colour way is reflecting another spring colour - "toffee"!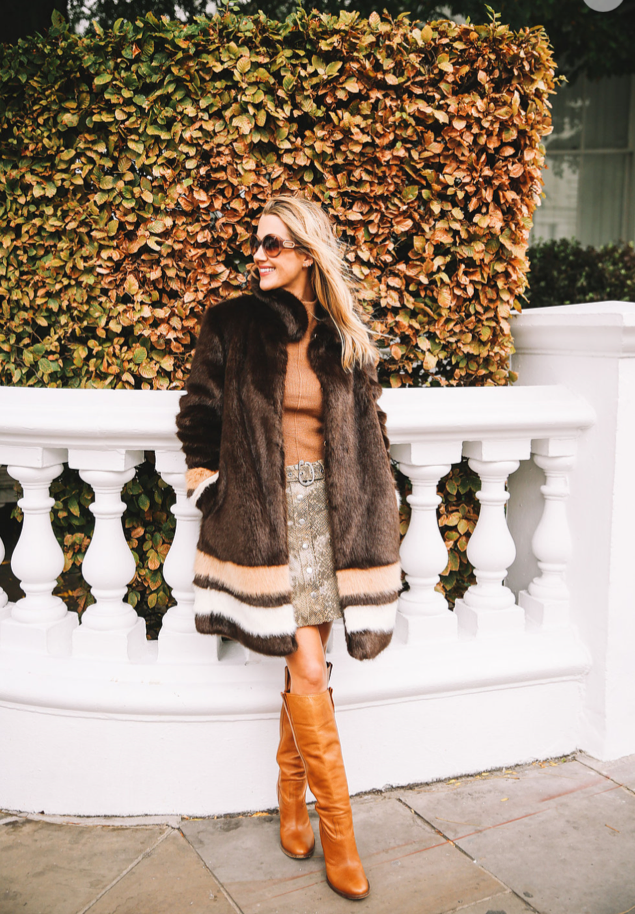 ---
Guinea
I love the style of these coats as they are cut beautifully and offer a real timeless elegance. The range comes in a classic tweed check but they also cut in plain fabrics too – so for those of you who want the cut but without the traditional tweed check- these are a great option. If you chose plain, the end wear options are much broader as the look is more versatile. I just love this full-length navy version: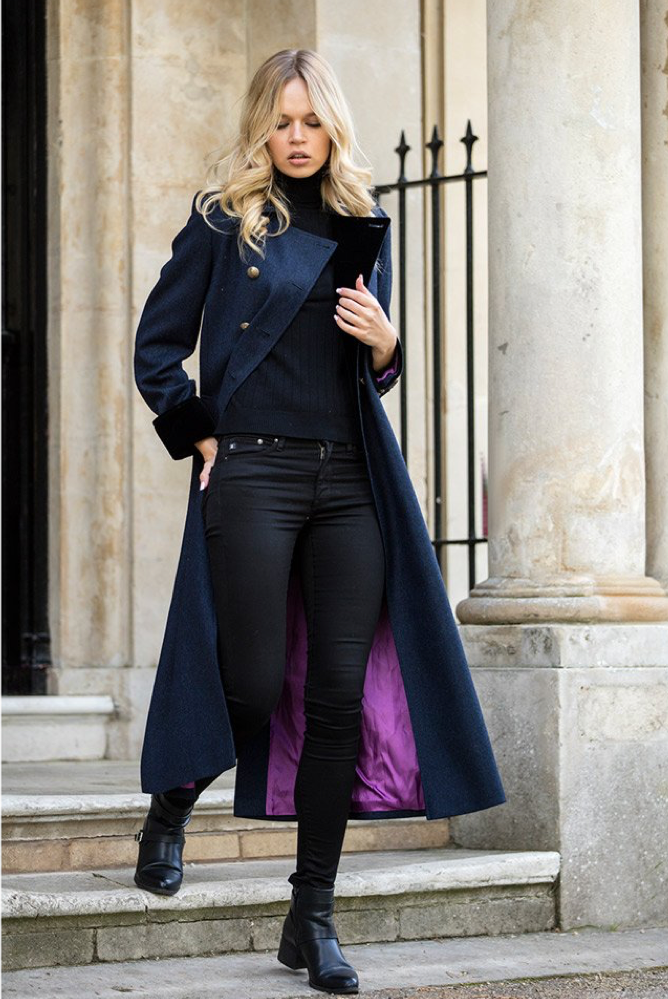 ---
Great Accessories
I'm thinking big rings, a great hat and a statement bag…all of these items will dress up a classic outfit and make it feel more current.
Cotton and Gems have a fabulous range of different jewellery brands to chose from…I love these styles: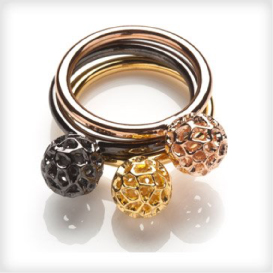 ---
The rest of your outfit could be really simple so that you let the earrings or your ring do all the talking!
A good hat is a must and these ones from Miler and Drake offer a real splash of colour with a pom-pom or two!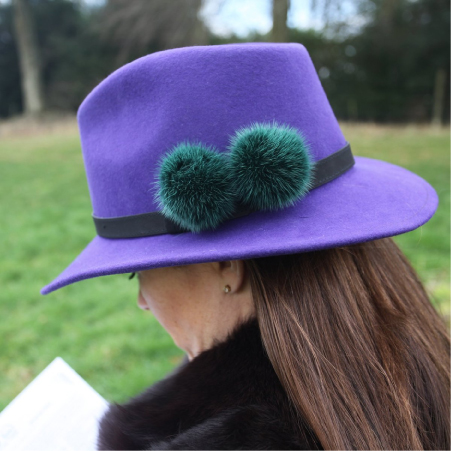 ---
A statement bag is also another style option to help you feel fully dressed…
You can go neutral and paired back if the rest of your outfit is doing the talking. This one is from Accessorize at £22.50.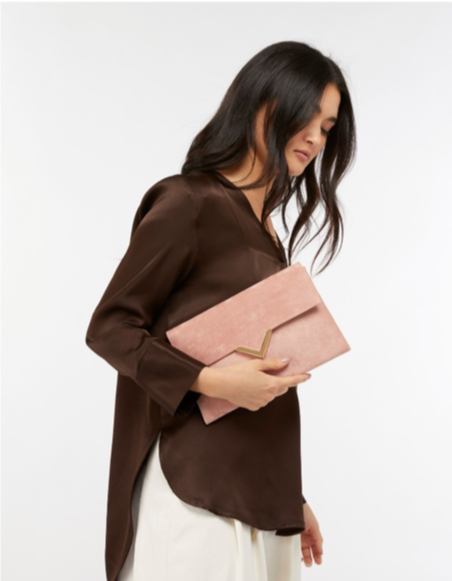 ---
Or you can make the bag the star of the show with one of these from Topshop: £25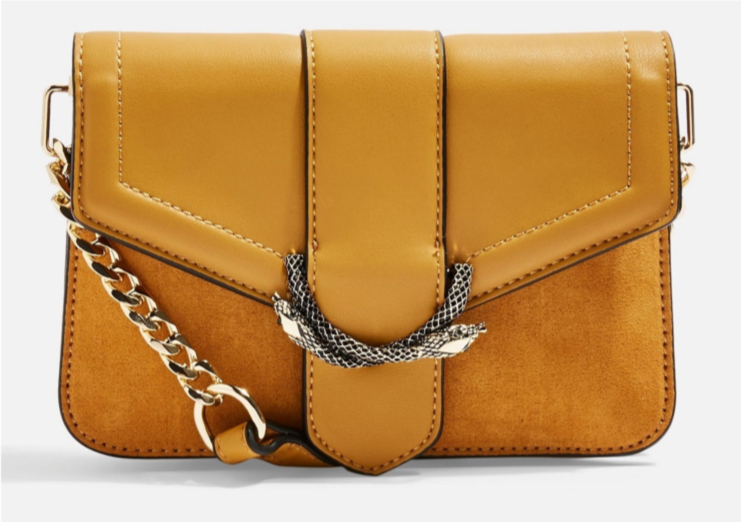 ---
Footwear is really down to preference- heals or flats, tall or short, warm or drafty!!
I love anything from Keith Scarrott- they make the BEST knee-high boots for slim or fuller calves and their ankle boots pack a serious amount of personality.
Like these ones: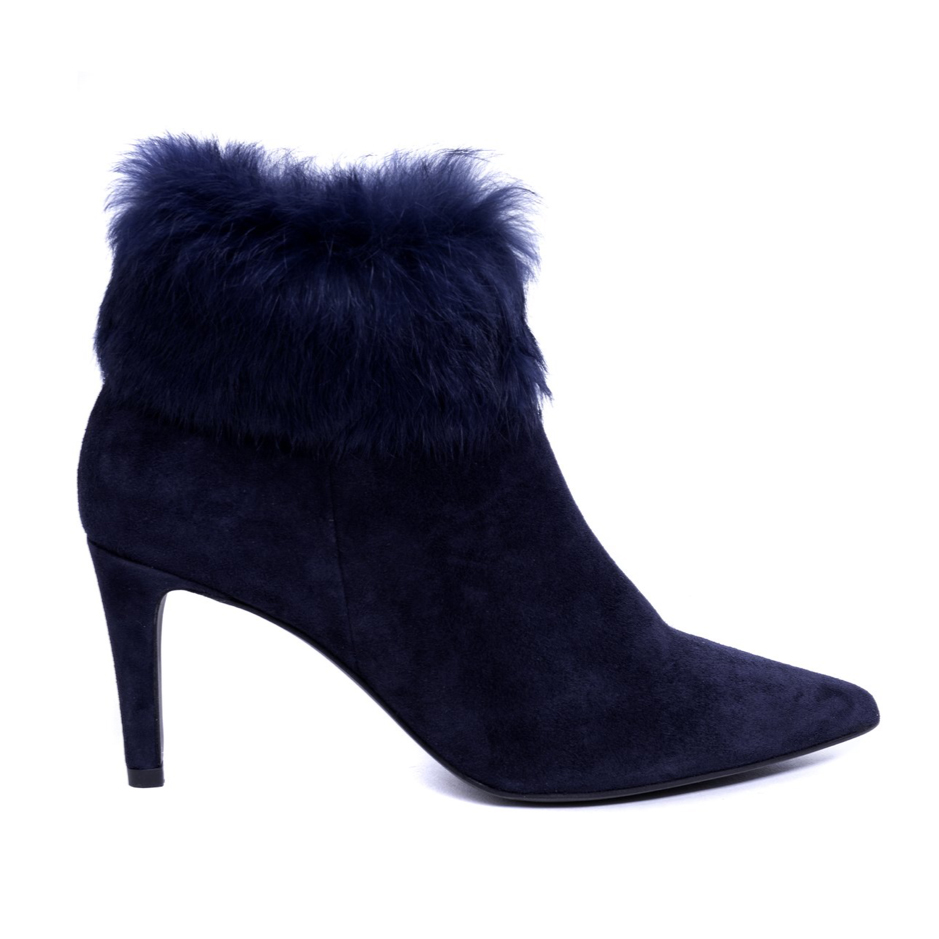 ---
Or their court shoes can really grab your attention: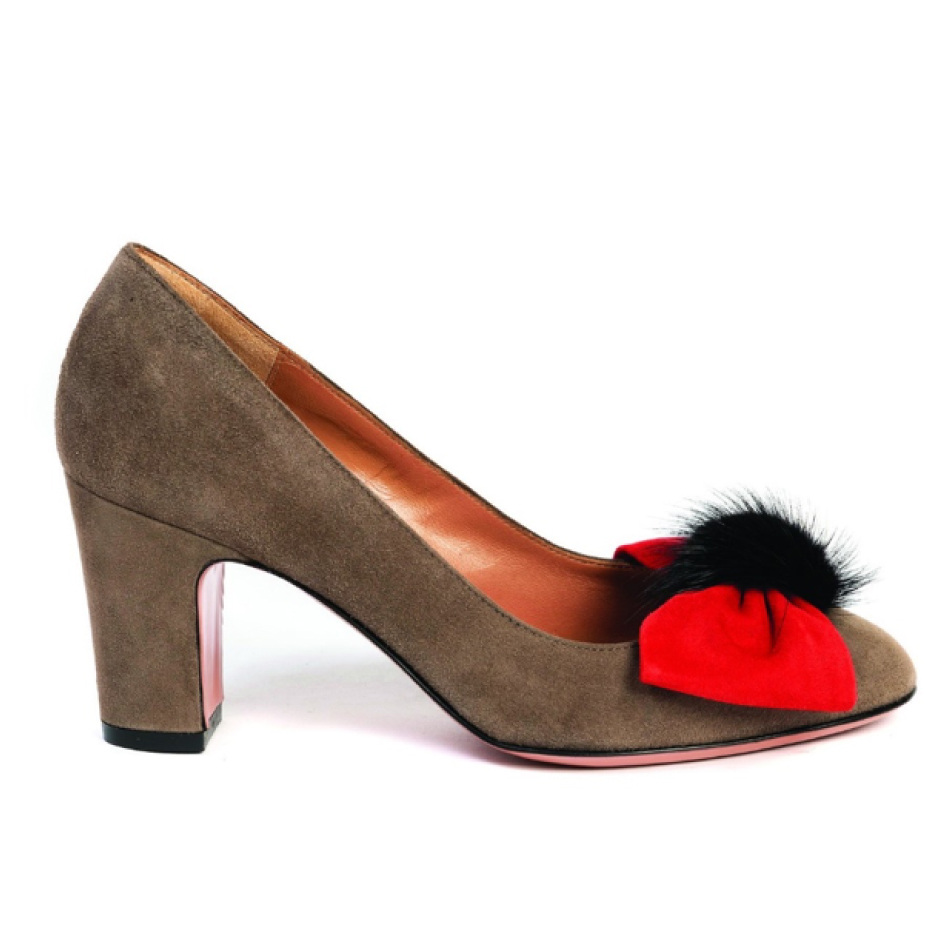 ---
I hope that has given you some inspiration of colours that are great for the season as well as ideas for race-outfit purchases that can be worn to many different occasions, therefore, giving more value for money.
---
"Kate has been an Image Consultant and Coach for the past 15 years- working in London, the Cotswolds and for international clients. Her expertise lies in knowing how to help people feel good about themselves; in how they dress, feel and live their lives. She works with private individuals as well as within companies and for fashion brands- bringing her professional knowledge as well as her down to earth personality; so that she immediately puts her clients at ease whilst delivering the results they want."
To find out more about Style Consultant, Kate Evans visit her website at kate-evans.co.uk or visit her on Facebook, Linkedin or Instagram.
---
Related
0 Comments