Having visited authentic American diners on countless occasions 'across the pond', I find the British alternatives often never seem to live up to the state-side ones. Despite the frequent disappointments, I'm always keen to try and find somewhere to match up to the real American experience, so when a friend suggested Smokey Joe's with a mention of their 'to die for' Mac 'n' Cheese, I was more than willing to pay it a visit.
Within minutes of stepping into Smokey Joe's, I knew I'd finally found something to match the competition. The interior itself is enough to make you feel like you've gone straight back in time to the 1950's. Plush booths, padded bar stools and diner tables take up the front of the restaurant, but if you head round to the back, you'll find something a little different. A whole room sits packed full with retro pinball machines, a huge jukebox and enough vintage arcade games to get lost into for an hour or so.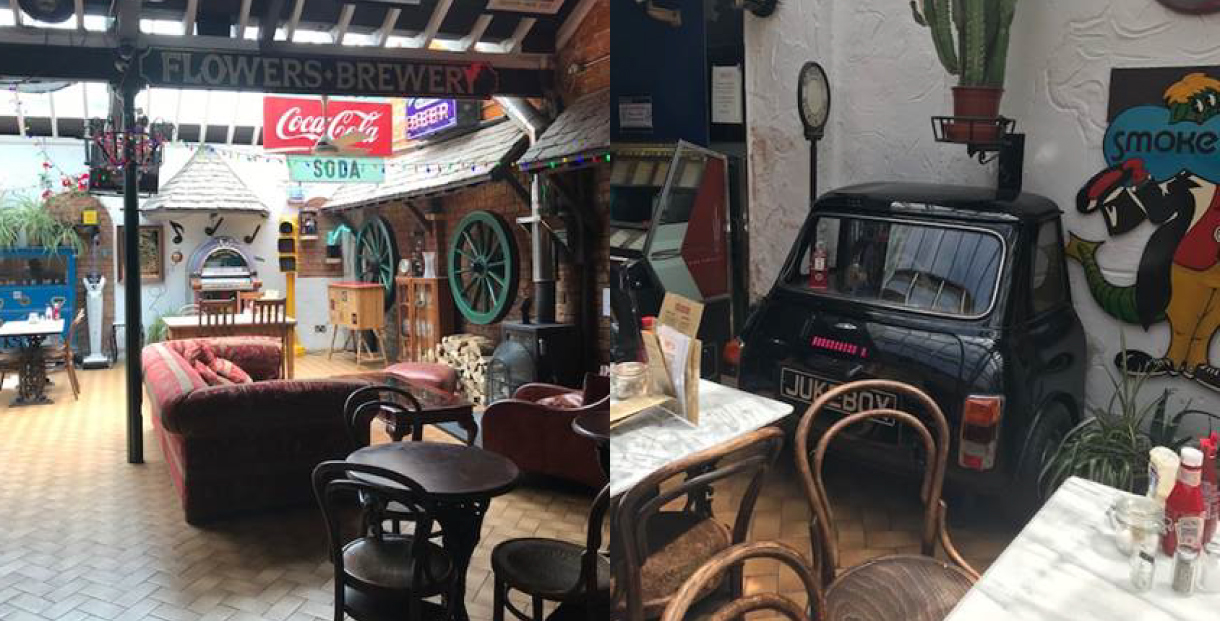 When it comes to the food, the menu is both extensive and reasonably priced, often a rare find. It offers a variety of brunch, mains and 'Sweet Treat' options, ranging from avocado on toast to waffles loaded with various concoctions of whipped cream, sweets and fresh fruit. In addition to their main menu, they also boast a pretty commendable vegan menu and offer dairy alternatives for their famous milkshakes, something that always stands out to me when visiting somewhere for the first time.
The drinks menu alone is something to write home about - offering heaps of American-favourites - from iced coffees to ice cream floats (the root beer one is a must). The milkshake flavours range from your classic strawberry to a slightly more unique New York cheesecake, and cover almost everything in between, but their current top seller is their 'Unicorn Hot Chocolate' - a drink that has to be seen to be believed, but lets just say a lot of sweets are used in the making of it.
In a diner where the food and drink is so tasty, the price can often reflect this, something that in the past has left me begrudgingly handing over my cash. But with Smokey Joe's you'll be pleased to know this isn't the case. With breakfast options ranging from just £2 to £9.95 and hot dogs costing from £7.50, there's something to suit every budget, and with an ice cream float for just £3.50 to top it off, it's a real treat – for both us and our wallets!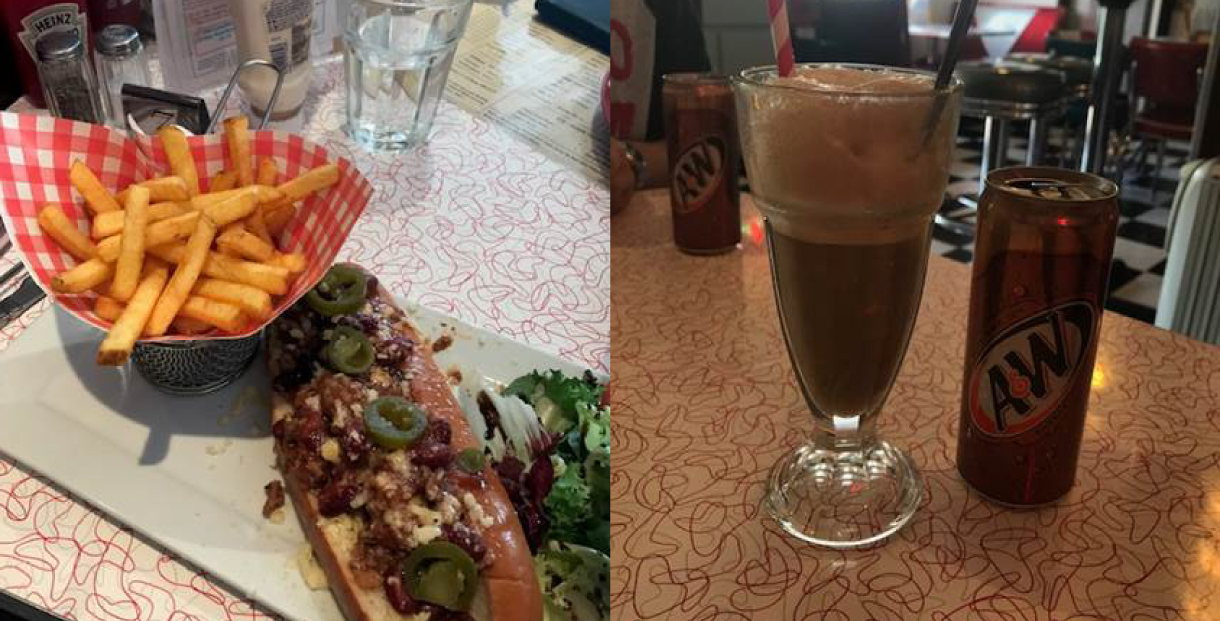 As well as serving authentic and tasty food and drink, Smokey Joe's also doubles up as a music venue come nighttime, hosting various jazz and rock 'n' roll nights throughout a typical month. With two for £10 cocktails to sip on whilst enjoying the music, the events are not to be missed – check out their Instagram (@smokeyjoeschelt) for details of upcoming events.
Although located in central Cheltenham, this hidden gem is tucked just off the High Street and would otherwise be missed save from a huge neon sign in their window. It sits right behind the Brewery Quarter on Bennington Street, so is easily accessible by bus from the various bus stops both on the Promenade and at Royal Well bus station.
To say that Smokey Joe's is something different would be an understatement. If you have a sweet tooth, a love for retro vibes or even just a desire to try something new, then head straight to this diner-style restaurant as soon as you can, sip on a huge milkshake through a straw (a paper one - bonus!), and get stuck into a plate of waffles smothered in bacon and maple syrup…you'll feel like you're in a 1950's American diner in no time.
This article was brought to you by Cheltenham Champion, Mara West.
Related
0 Comments