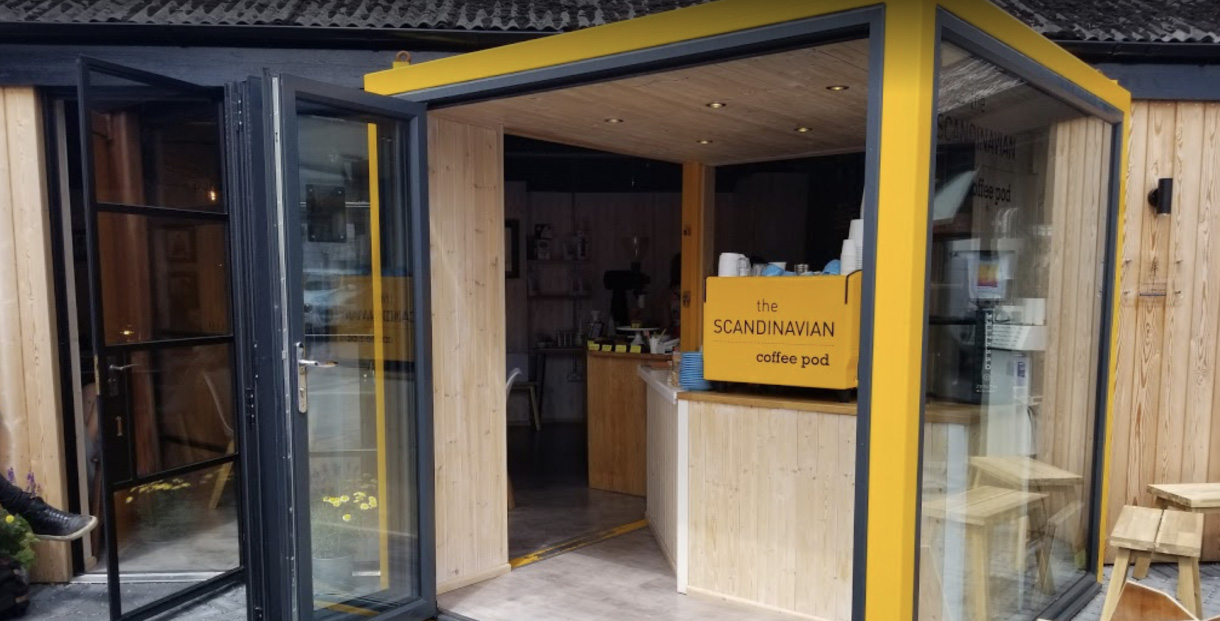 Location: The Studios, Royal Well Place, Cheltenham GL50 3DN
Contact: Facebook | Website | 01242 633701
What: King of coffee; ethically sourced coffee, carefully selected from independent farms, and roasted in the building right next door to the pod! Now that is local!
Experience:
On my way to a meeting, I slotted the car into a space, and strolled my way towards the centre of town, past the bus station. Looking to my left, I spotted a bright yellow building, offset at a jaunty angle, with people sitting outside it. With half an hour to spare, the only option seemed to be an investigation! What. a. find.
This is the Scandinavian Coffee Pod, squirrelled away behind the bus station, serving the most delicious coffees and snacks. The pod started life as exactly that - a standalone five square metre glass and steel building in bright yellow. It is now an integral part of the building that they are in and stands at the front proud and really enticing. The whole unit is uber trendy, very contemporary and would work well in any major city. I think Cheltenham is really lucky to have it and it's great that the town has made it our own. The team tell me that it was voted as one of the top 25 coffee destinations in the UK by the Sunday Times in January 2017.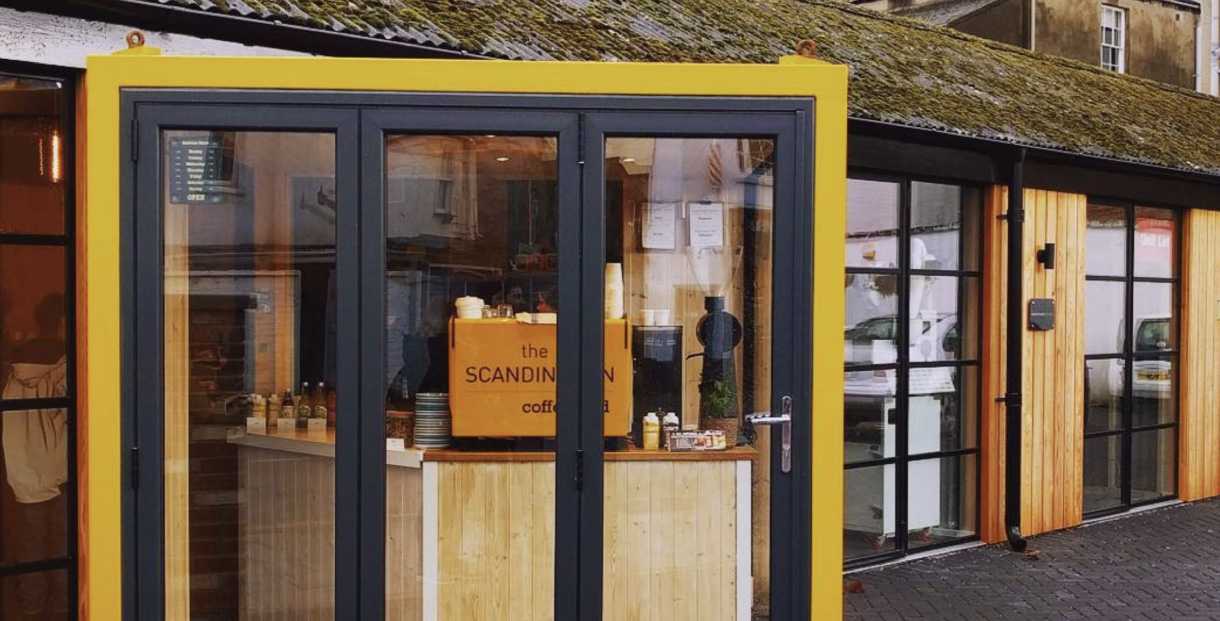 Coffee is obviously a passion and when I got chatting to the lovely staff they told me that the owner sources the coffee from some of the world's finest farms and ensures that it is ethical. They bring the beans in seasonally so you can have different coffees and the really quirky part is that the beans are actually roasted by hand in the studio next door. It doesn't stop there though, there is a range of teas from the Born Wild Tea company who are based in the Cotswolds and a range of non-dairy milk choices are offered as standard.
The cakes, pastries and sandwiches are all sourced locally and I spoiled myself with a Portuguese Tart to go with my coffee. I understand at the weekend there are homemade Scandinavian cakes on offer too - I'm definitely going back... for a third time! Keep reading...
---
When I first started this blog I had just discovered the Pod; but then I needed to meet someone over lunch so suggested we grab a bite together in this trendy hangout. We enjoyed freshly made sandwiches of Pastrami and Jarlsberg and Hummus. Peppers and sun-dried tomatoes in a bagel – fresh delicious and full of fillings. They offer Bensons fruit juice and also do made to order berry, or mint and pineapple smoothies, and great joy I also discovered that they do porridge for breakfast to start the day with a range of toppings and the option of Icelandic Skyr yoghurt with berries.
There is free Wifi for customers but as this is not a large place they do (understandably) encourage you to spend well if you are intending to work there for any length of time.
There is no doubt that when I am in Cheltenham that this is now my go to place for coffee, it's a great place to be and so convenient for meeting up; my only worry will be that as it gets more people making it their favourite, I might not be able to get a table!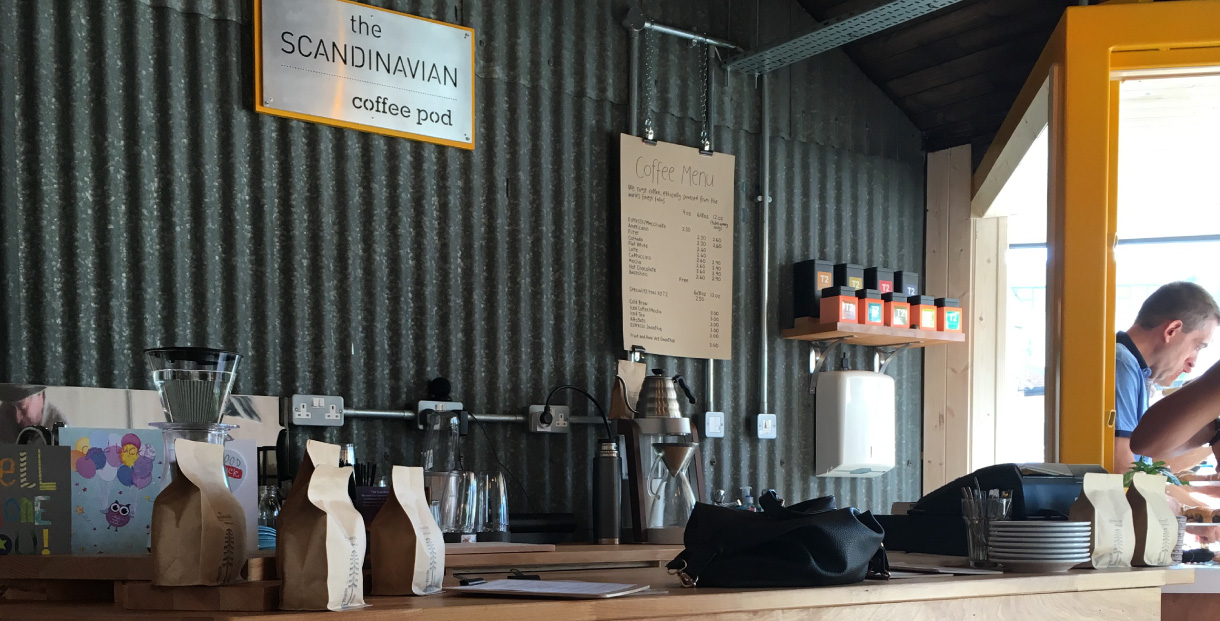 Related
0 Comments