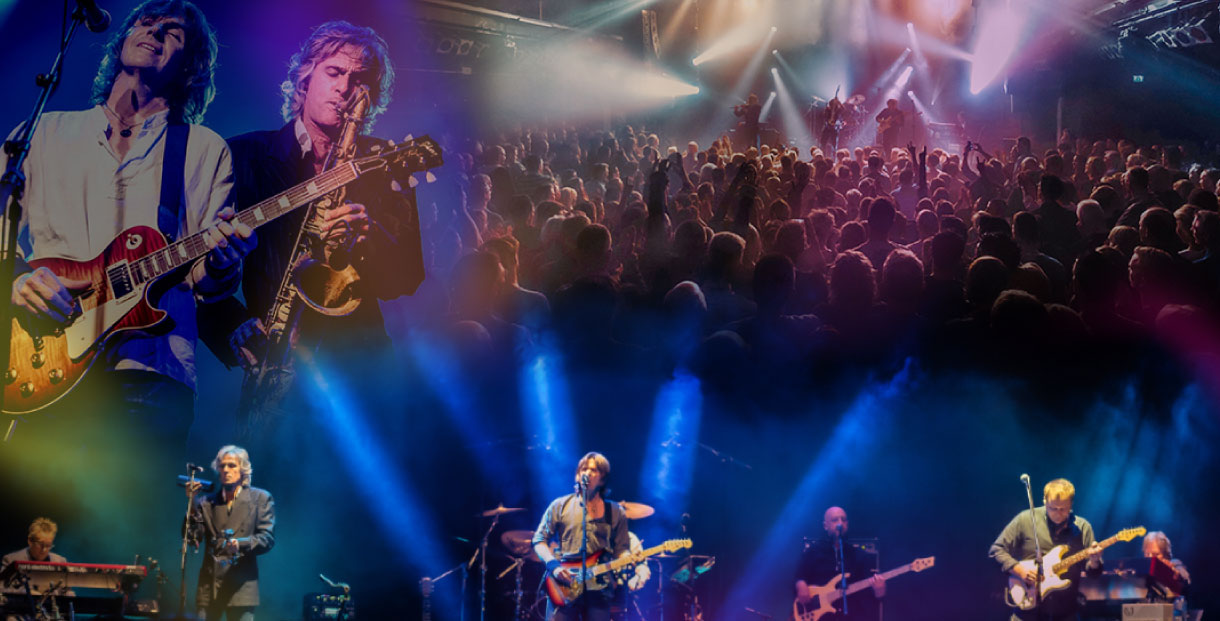 Touring with Dire Straits is the stuff of legends, but for former Dire Straits musician Chris White, it was life. Now the artist is returning to Cheltenham, where it all began for the star. Performing at Cheltenham Town Hall for his first professional gig at the age of 15, Chris has fond memories of the Town.
Chris White comments ""Cheltenham Town Hall was where I played my first professional gig, aged 15. My maths teacher at school was also my saxophone teacher. He had been a professional musician in London for many years, before relocating to Bristol and teaching Maths."
He continues "One Wednesday morning in my maths lesson, he came and stood beside my desk and asked was I busy that night, I said no, so he asked me if I would go to Cheltenham and deputise for him at his gig at the town hall. I jumped at the chance. He arranged a lift for me so off I went and played with the Mike Slocombe big band. It was great and I got paid £7.50."
"I am surprised to still be touring and playing Dire Straits songs now" Chris muses. "People still want to hear them and especially see them played live. The support from fans has been incredible and humbling. It is a testament to Mark's song writing talent that this is the case. He has written timeless songs."
"We try to give fans the experience of what it was like to go to a Dire Straits concert. But, that doesn't mean we present a carbon copy of one particular concert note for note. We have assembled a band of musicians who listen and play in that dynamic way, which maintains the live energy and sense of risk taking, which was such an important part of Dire Straits and I think is why so many people are coming to see what we do" Chris concludes.
The Dire Straits Experience tour of the country will include five stops, with Chris's return to Cheltenham set for Saturday, 19th May in The Centaurat Cheltenham Racecourse.
Tickets are available to purchase on the Cheltenham Racecourse website…
Related
0 Comments