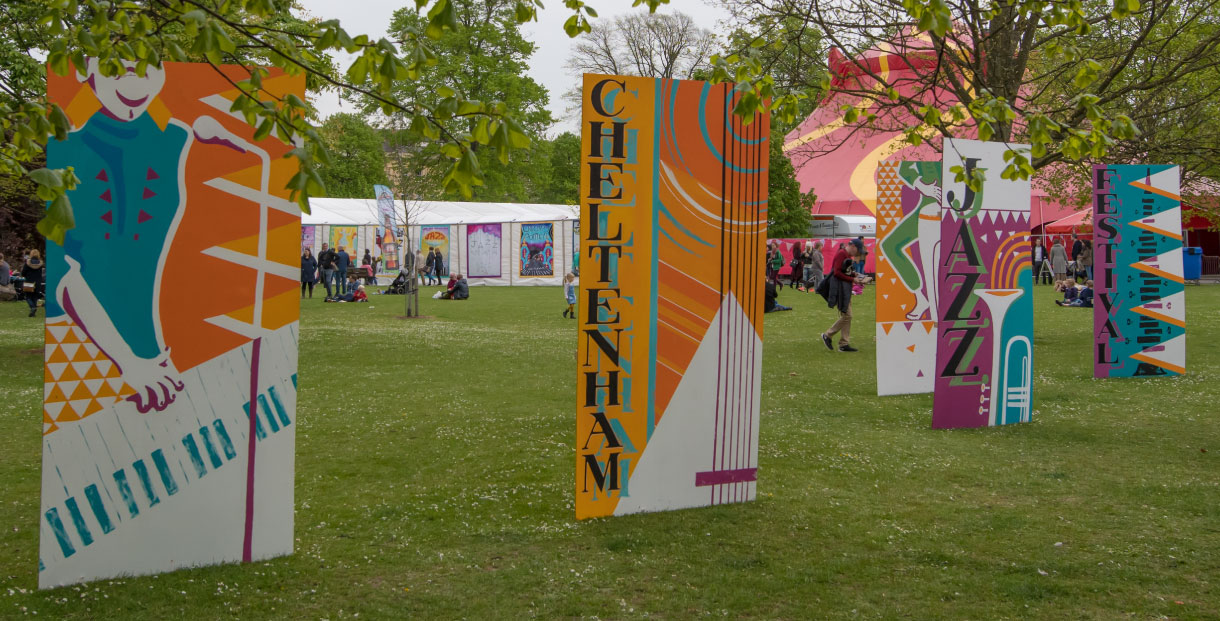 Cheltenham is famous for our Festivals and Ian George is responsible for four of them; Jazz, Science, Music and Literature. We caught up with him ahead of the Cheltenham Jazz Festival at the beginning of May, to find out what's involved in running the festivals, what to look out for at the jazz festival, and of course to find out what he loves about Cheltenham.
The jazz festival is nearly here and there are a few tickets left, plus lots of free events. Why should people visit, what can't be missed and what are you looking forward to the most?
The Festival turns Cheltenham into one big jazz party. We issue just under 30,000 tickets and over 15,000 people enjoy free gigs in our …around town programme. Another 15 million people will hear music from Cheltenham on BBC Radio 2, BBC Radio 3 and BBC 6 Music.
The Jazz Festival is unique in the sense it's a bit of a hybrid between a green field festival and a venue based festival. Festival goers can experience the free music, festival food and so on but also have the choice of great restaurants, bars and hotels next door. To do the festival in a beautiful park with the town's wonderful architecture is a real treat.
Don't miss four late night gigs Kansas Smitty's presents… at the Daffodil. After they sold out four nights at The Daffodil, last year we asked them to come back this year with the best of the line-up from their famous East London bar. They're bringing:
Fiercely talented young jazz and soul vocalist Cherise Adams-Burnett on Thursday 3 May

saxophonist Rachael Cohen on Friday 4 May;

French gypsy swing masters RP Quartet flying over specially from Paris on Saturday 5 May;

Kansas Smittys House Band stalwart Pete Horsfall presents The Sunday Service – a joyous and relaxed evening of swinging southern spirituals, hymns, and gospel tunes on Sunday 6 May.
What might someone be surprised to find out about The Jazz Festival? What's the best kept secret?
I think most people would be surprised to know that 60% of our programme is free, a large part of which is our …around town programme, with street stages and music in pubs, clubs and restaurants across Cheltenham.
The sheer diversity of the music we have on offer too, from the biggest names in US jazz to the rising stars in the UK scene. And the fact that the stars love to hang out and hear the latest new voices. And if you stay up late enough you might spot a famous face taking part in a jam session at Hotel du Vin.
Sum up the Jazz Festival in five words?
Best of jazz and beyond.
Jazz is not everyone's go-to playlist. Why should non-Jazz lovers come to the Festival?
We celebrate jazz in all its moods – we call it "music with Jazz in its DNA" – so there will be plenty of music they will like from soul to world music and from blues to pop. And the special atmosphere is something everyone comments on – the artists, audiences, agents, volunteers and businesses in the town.
How can people find out more about the Jazz Festival?
Follow us on social media and visit our website on www.cheltenhamfestivals.com/jazz
Once the Jazz Festival is done, it's the Science Festival in June. What one event would you tell people to see and why?
We have a great coup for the Science Festival this year. Demis Hassibis the CEO of the world's leading AI research company DeepMind will be interviewed by Jim Al-Khalili about the future of Artificial Intelligence. He doesn't do a huge amount of press, so it will be fascinating to hear what he has to say. Without doubt organisations like this are going to shape our future (they already are…)
The Festivals are a huge part of the Town. What are you most proud of?
I'm most proud of playing our part in putting Cheltenham on the map. From the media coverage of BBC Radio 2 to bringing names that will normally only see in London to a town the size of ours but mostly curating things that are unique to the festival.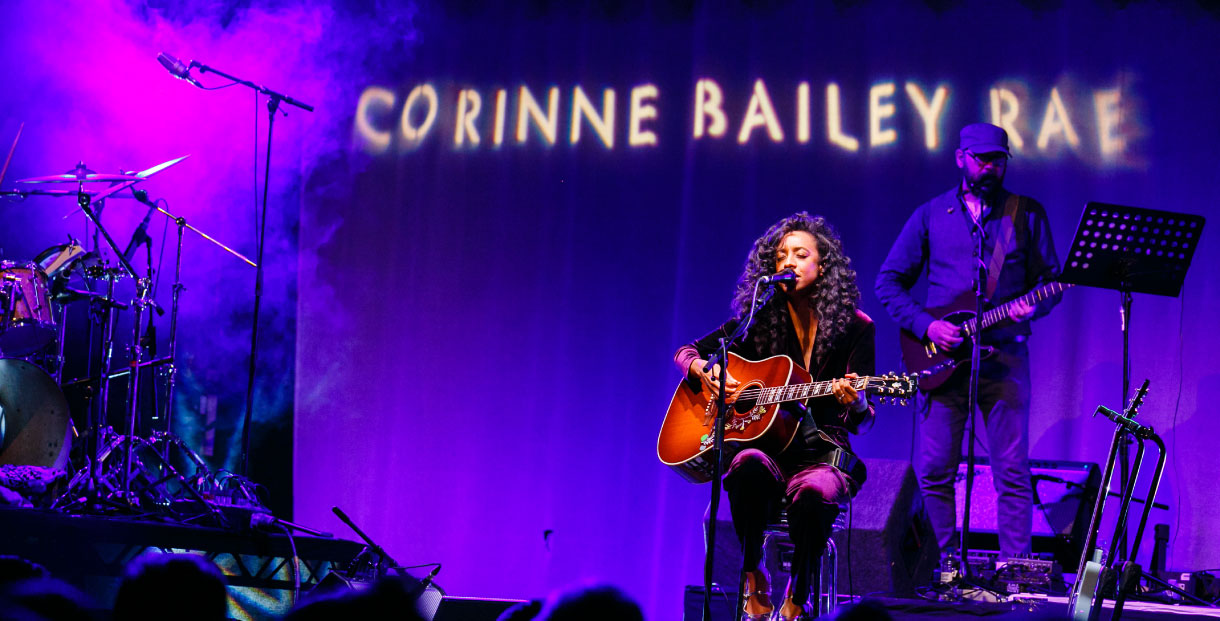 Tell us about yourself and your role?
I am part of the Senior Management Team, overseeing four internationally acclaimed Jazz, Science, Music and Literature Festivals and a year-round Education and community programme. Alongside managing the four Festival programming teams, my role includes developing key commercial partnerships and developing the festival site experience.
What made you take on the role at Cheltenham Festivals?
From a very early age festivals have been in my blood; from growing up with tales from my dad going to Woodstock in 1969 to touring the world as a teenager to get a taste of what international festivals had to offer.
As a student I worked in student radio stations and Warner Music London offices, before returning to my home county of Gloucestershire to promote the music venues of Cheltenham as part of, what was then, the Festivals & Entertainments Division of Cheltenham Borough Council. During this time I also worked for Glastonbury Festivals in the press and online teams. In 2006 I was asked to set up the marketing department for the new independent organisation of Cheltenham Festivals. In 2009 I was appointed as Director of Cheltenham Jazz Festival and last year I became Director of Festivals across all four of our events.
Obviously people should come to Cheltenham for the Festivals, but why else should they visit? What do you recommend?
It would be hard to beat the terrace at No 131 on a sunny afternoon with a glass of something cold.
The Wilson always has some fabulous exhibitions, the Pittville Pump Rooms is one of the best chamber music venues in the country, the Everyman is a great family friendly theatre, the Bottle of Sauce is starting a really vibrant events programme and the Playhouse Theatre often screens some really interesting films.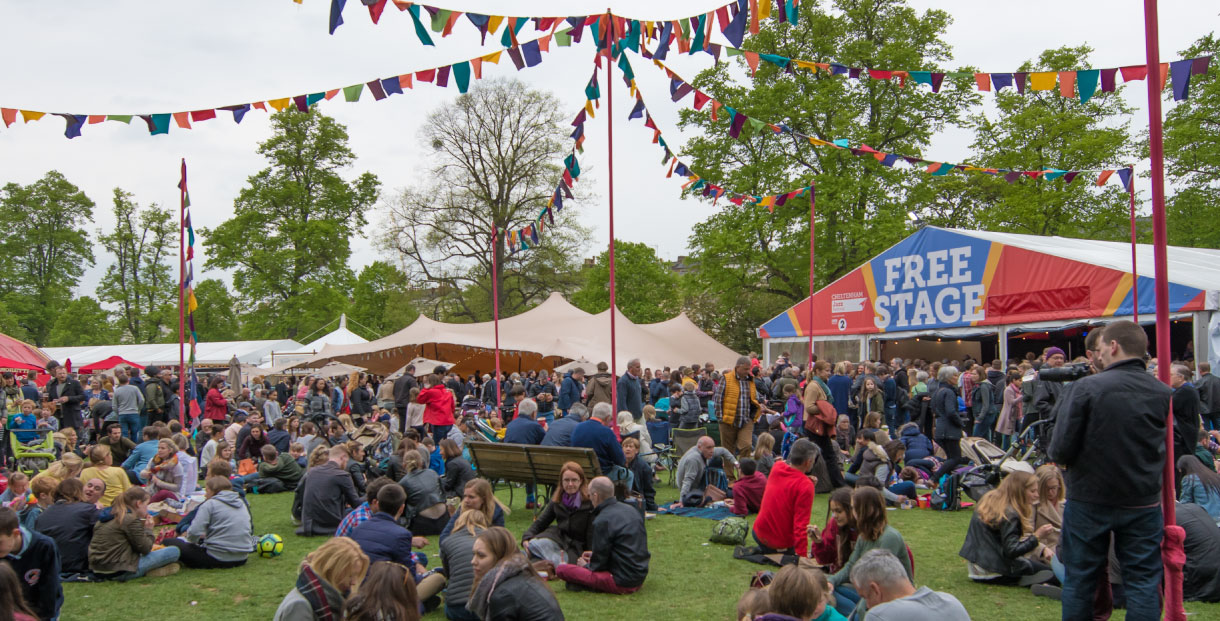 Related
0 Comments