Yesterday, The Sandford Parks Lido, which has been closed over winter, opened its doors to the public again just in time for Easter. It will stay open from now (31st March 2018) until Friday 12th October 2018.
This year, thanks to the team at Cheltenham Borough Council, the lido will offer an extra-special dip, as it has been filled with Cheltenham's historic spa waters instead of the normal chlorinated concoction, in recognition of our Town's heritage. The initiative has taken more than three years to plan and execute, with specialist pipework installed to divert the waters from their home at Pittville Pump Room, across to the lido at Sandford Park.
Kelly Ballard, Manager for Visit Cheltenham comments "Historically, people flocked to the Town to drink and bathe in the spa waters, which were believed to have healing powers. Visitors included King George II in 1788, who attended with his wife Queen Charlotte and his three eldest daughters, on the advice of his Doctor. While we cannot validate claims of healing powers, the spa waters are part of our heritage, as too is Sandford Parks Lido, and it feels right to provide opportunity for residents and visitors alike to be able to bathe in them like we could historically."
The water has been tested and deemed safe by environmental offers, and will be periodically refreshed to maintain cleanliness. While the healing properties cannot be corroborated, many claim that the mineral-rich, slightly salty waters are beneficial for skin complaints, just like the salts from the Dead Sea.
Oh and don't forget; like normal, the spa waters will be heated to 26 degrees, so there's really no excuse.
The lido is open daily and is welcoming anyone who's keen for a historic dip…
Check out the opening times on the Sandford Parks Lido website.
Image Source / Copyright: Sandford Parks Lido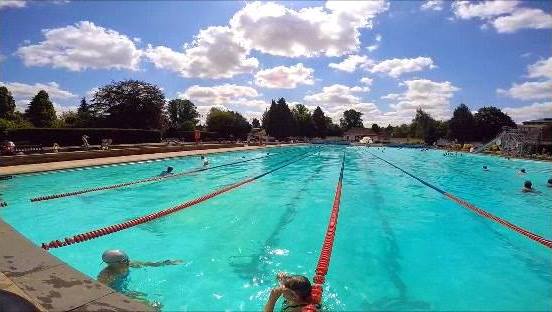 ---
Did we fool you? Today is April 1st, and this is of course an April Fool's joke! We weren't joking about the Lido re-opening though, so why not head down for a dip in the normal pool waters?
Related
0 Comments