2018 will be remembered as the year that Harry and Meghan married and that Wills & Kate had their third gorgeous child. It's inspired us to take a look at Cheltenham's Royal connections; past and present.
What's in a name?
Cheltenham's Royal Heritage starts with its name, or rather its historic name. It was the site of a Royal Manor and has its very own mention in the Gloucestershire pages of the Domesday Book, where it was referred to as Chintenha[m]. It went on to be awarded a Royal Charter as a market town in 1226 and hasn't looked back since!
Spa facilities fit for a King!
Cheltenham's brush with royalty intensified with a royal endorsement from King George III. Retired Mariner Captain Henry Skillicorne wedded Elizabeth Mason in 1732, becoming co-owner of a property with Cheltenham's first mineral spring. Skillicorne quickly identified the potential of a health spa, and set about improving the facilities, installing a pump to regulate water flow and adding a glamorous property complete with ballroom and billiards room. Gentry and nobility began to flock to the town, with visits culminating in the five week stay of King George III, his wife Queen Catherine and his three eldest daughters in 1788. This made the spa town the height of fashion, which it continued to enjoy for many years. Later visitors include Queen Victoria (then a princess) and the Duke of Wellington.
A royal race...
As the home of jumps racing, Cheltenham Racecourse has enjoyed its share of royal visitors, most frequently during the March Cheltenham Festival 'Gold Cup' meet. Cheltenham was a firm favourite of the Queen Mother, who visited annually to reside over the Queen Mother Champion Chase, and has enjoyed visits from the Queen, William and Kate and notable others. Many of the Royal horses also race at Cheltenham.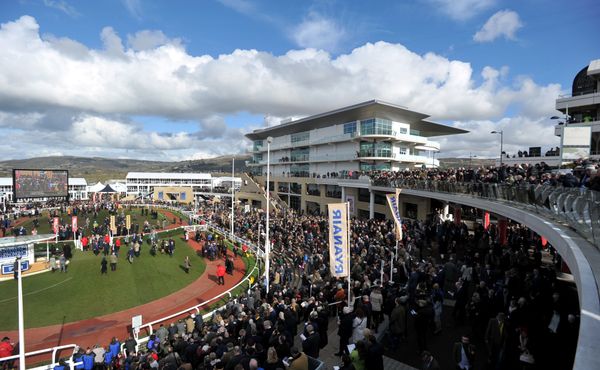 Home to a princess
Between 2009 and 2013, Princess Zara Philips and husband Mike Tindall (famous for England Rugby) made their home in our historic town, before moving back to Princess Anne's estate at Gatcombe Park. The duo lived in a historic Regency Villa near to the Bath Road.
The mysterious mistress
During the 1880's, Prince Edward (Edward VII) found the town to be a fashionable but discreet place to spend time with his mistress, celebrated actress Lillie Langtry. They spent many weekends in the town.
Beyond Cheltenham
For visitors to the town hoping to soak up even more Royal relations, Cheltenham is within easy reach of a number of notable Royal connections.
Sudeley Castle
Just a short drive up Cleeve Hill, out of Cheltenham, you will reach Winchcombe within about 20 minutes. Winchcombe is home to the extraordinary and imposing Sudeley Castle, which has more than ample share of Royal History, spanning thousands of years. As well as being home to Queen Katherine Parr, the final and surviving wife of King Henry VIII, it is also the site of her final resting place with her entombment in the chapel. King Charles I found refuge in Sudeley during the civil war and his nephew Prince Rupert used the castle as a logistical HQ. King Henry VIII, Anne Boleyn, Lady Jane Grey, Queen Elizabeth I and Richard III are all part of Sudeley's history and while in ruins, Sudeley was a point of interest for Kind George III's trip to Cheltenham. Wow!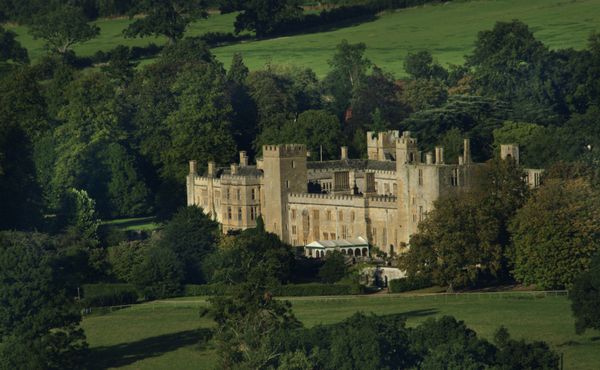 Royal Homes
Amid rumours that Harry and Meghan are on the hunt for a Cotswold home, the region is already home to a number of Royals. Princess Anne and Princess Zara reside at Gatcombe Park Estate about 6 miles south of Stroud, located between Minchinhampton and Avening. Meanwhile Prince Charles and the Duchess of Cornwall reside just 10km from Gatcombe Estate at Highgrove near Tetbury, which is a truly stunning Estate famous for its gardens. The gardens can be visited by prior appointment on weekdays between April and October. Finally, the Prince and Princess Michael of Kent have made their home at Nether Lypiatt near Stroud.
Berkeley Castle, Gloucester & Worcester
Although not particularly close geographically, these iconic locations are linked by many monarchs, including the former King of England, King Edward II. The Berkeley Family was involved in many of the power struggles throughout history and in 1215AD became the site for the gathering of Barons on their way to clash with King John at Runnymede. King John is now buried at Worcester Cathedral, a 45 minute drive from Cheltenham, and King Edward, who was murdered at Berkeley Castle is now buried at Gloucester Cathedral, a fifteen minute drive from Cheltenham.
Towns and Villages
Cirencester was a shopping haunt for Princess Anne and Princess Diana, while both William and Harry have played polo here. Tetbury is home to Prince Charles' Highgrove shop, which he opened in 2008, and is a stone's throw from the Highgrove Estate.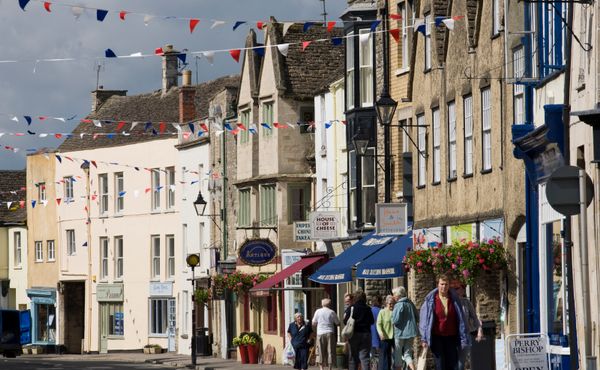 Who loves the Royals? We certainly do! Let us know where you've visited...?
Related
1 Comments