The emphasis is on colour and there is a #colourmemarch theme each year. As the hashtag suggests, from hats to shoes, to scarves and gloves, adding a splash of colour to your outfit is the order of the day!
Traditionally, each festival, the Miss Cheltenham finalists (regional heat of the Miss England Contest) are invited along as guests of The Jockey Club to help set the scene regarding style and colour. With the help of Milliner sponsor Gaynor Jones, from Willow and Lace, the girls choose their colours and Gaynor designs a headpiece that both match and bring out the personality of each girl. Colour is needed as part of the Racecourses theme for ladies' day 'Colour Me March' - in order to be eligible for the prize draw you have to be colourful. This can be in the form of a simple outfit with a splash of colour from a scarf, hat, jacket, shoes or dress, or a full outfit of assorted colours or patterns. Ultimately be bold and brave! I personally love to achieve colour through bright floral designs and pastels!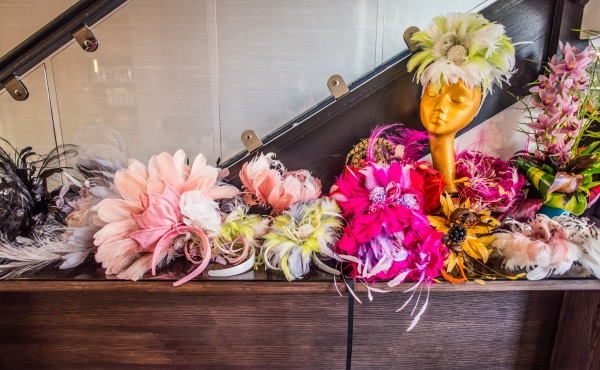 It's not often you get to dress up these days and it's even rarer to get the chance to wear a hat, so Ladies Day at the Festival is a real opportunity to be stylish and glamorous, look fabulous and have a lot of fun at the same time!
Cheltenham Racecourse is set against a backdrop of beautiful rolling hills and countryside, so the first thing you notice as you arrive is how breathtaking the views are. The second thing you notice is how huge this event actually is. With 60 -80k people arriving on each of the four days. With lots of smartly dressed racegoers and celebrities, live music filling the air, press photographers everywhere, booths to place your bets, together with an eclectic set of food and drink stalls, the festival feel is very real.
It's an extremely proud feeling when you realise this amazing festival event is taking place on your very own GL Doorstep! Who knows, if your outfit is colourful and striking enough, you could easily be in the pages of the national papers the next day! A definite opportunity to grab your 15 minutes of fame! This is the most important meeting on the Irish race calendar and you will certainly hear lots of excited Irish accents as you wander through the crowds – they love it!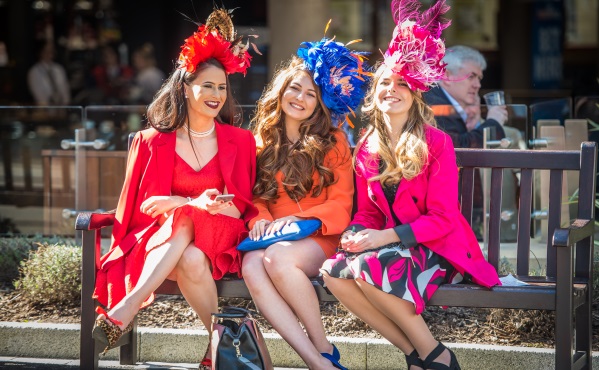 As the day progresses, if your outfit has caught the eye as particularly stylish and colourful, you could be the winner of several amazing prizes, from valuable jewellery to a brand new Mini One Car! What's not to like? Be there or be square – we'll see you at the Champagne bar – cheers all!!
Experience of Ladies Day
The shopping at the Festival is especially unique and there is rarely an opportunity to have all the best racewear, fashion and jewellery brands in one place! There are big high street names exhibiting ready to give a special deal but also you will be able to shop at fabulous up and coming brands and family businesses which offer a unique touch to ensure your style at the races is exclusive! You can also shop artwork, furniture and kitchenware; everything is always rather bespoke or handmade and its possible to make a deal so it's not to miss! Opposite the shopping village is the very well-placed Moet Champagne bar to give a little fizz to a special day out! Don't worry you will not miss the racing whilst exploring the shopping and racecourse, you are never too far from a TV screen or tannoy to keep you up to date with the action on the course!
Related
0 Comments