The suites have been refreshed to include modern amenities and the latest technologies to bring them in line with the company's innovative Smart Space meetings concept. Smart Space comprises nine service features including inspirational meeting rooms; a personal conference host; tech-savvy support; free super-fast Wi-Fi and access to a team of specialists to help ensure delegates get moving and remain motivated throughout the day.
Situated amongst the rolling hills of the Cotswolds, De Vere Cotswold Water Park is surrounded by 152 lakes. The new design in both suites includes exposed Cotswold stone walls and feature panelling to complement the surrounding natural landscape and also bringing it in line with De Vere's distinctly British aesthetic.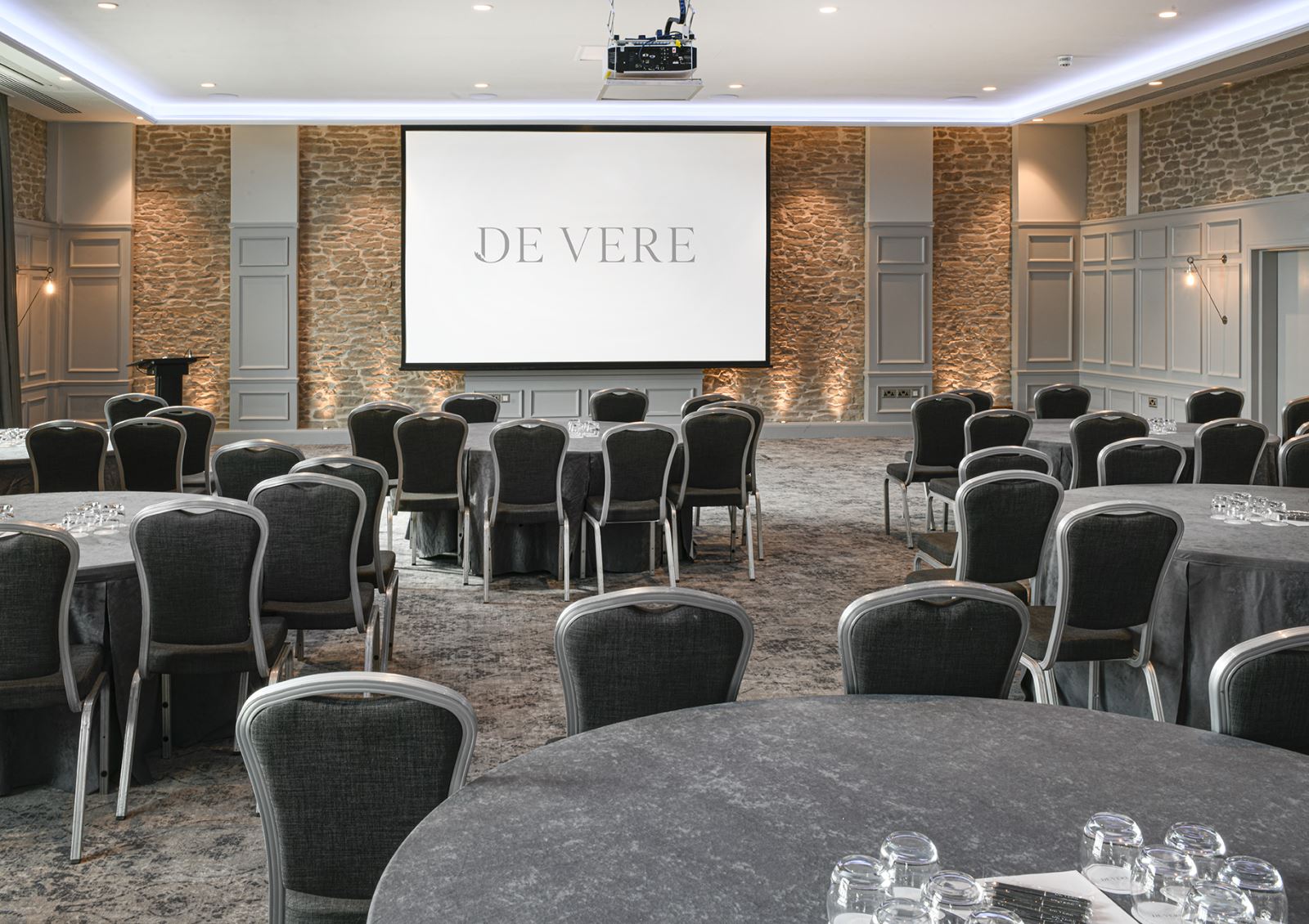 The Kingfisher Suite, one of De Vere Cotswold Water Park's largest spaces, can host up to 370 or can be split into three for smaller groups. The space offers 300 metres of flexible floor space and can easily be tailored to suit any event. The space also offers its own entrance to ensure planners can make the space their own, with privacy and exclusivity for guests.
The suite also offers direct access to an outdoor decking area and an indoor adjoining bar – perfect for delegates to network or socialise. The Kingfisher Suite provides all the technology you'll need during your function with free superfast Wi-Fi up to 100Mb, a PA system, built-in projector, and built-in screen.
The Drake Suite offers flexible seating options making it ideal for private dinners or smaller conferences for up to 126 guests. The space offers a built-in projector and screen, and a private breakout area to offer a welcoming spot for arrival drinks or portable bar, perfect for networking.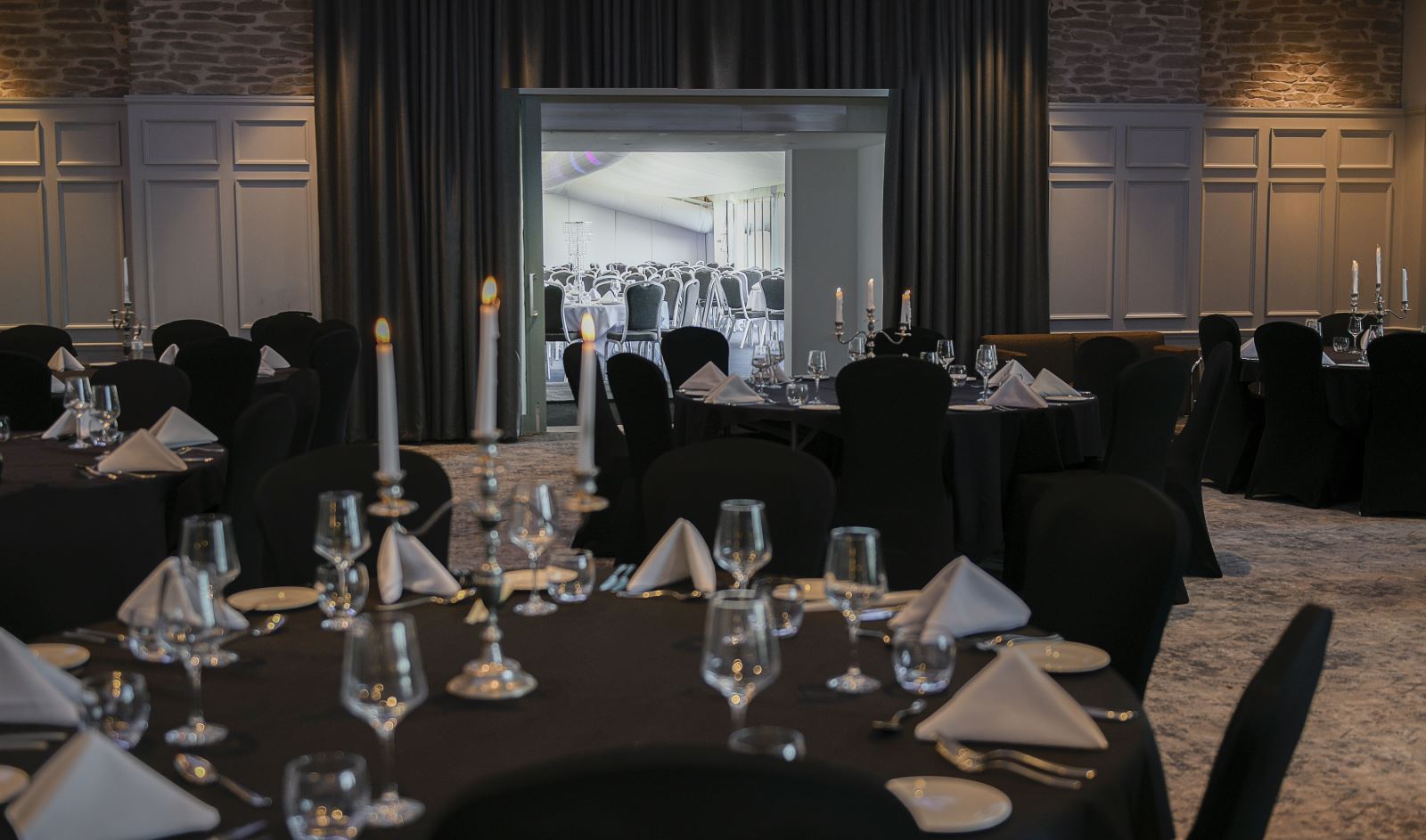 Peter Sangster, Venue Director at De Vere Cotswold Water Park, said: "We are very excited to reveal the results of the refurbishment to the Kingfisher and Drake suites. The work has breathed new life into the suites while celebrating the beautiful natural environment surrounding the property and ensuring they offer the latest luxuries with 21st-century design and state-of-the-art facilities. Whether guests are visiting us for a large-scale corporate event or an intimate evening celebration, our expert team will deliver an exemplary experience that is tailored to each guest's unique requirements."
The venue's Conference Centre comprises 21 meeting spaces and hosts up to 400 delegates. The flexible room layouts combine intuitive technology and first-rate catering. Clickshare has been installed to allow wireless mobile connection to screens, enabling presentations to be efficient and easy to navigate. Free, superfast Wi-Fi with a maximum bandwidth of 1GB is available throughout the hotel and up to a 100m perimeter within the hotel grounds.
Situated in the heart of the Cotswold Water Park, just 5 miles from Cirencester, 20 minutes from the M4 and the M5 with Heathrow airport just one hour drive away, De Vere Cotswold Water Park is easily accessible for delegates and offers free parking.
For further information on De Vere, visit www.devere.co.uk
Related
0 Comments