Meet in Cheltenham recently welcomed Event Profs Live with a group of ten London based event planners to Cheltenham. The aim of the fam trip was to highlight the options our Regency town has to offer for business events. Tara Sanchez, from the Meet in Cheltenham team, has put together a summary of their itinerary with further information on the various venues visited:
Day one
The group travelled from London Paddington with Great Western Railway (GWR) our transport partner to experience how convenient it is to travel from London to Cheltenham in just 2 hours. GWR offers discounted rail rates for conference delegates travelling at any time to Cheltenham Spa from several main GWR stations and can also assist with group travel tickets.
Only a 5-minute drive from Cheltenham Spa rail station, Mgallery Queens Hotel was our host hotel for the group's visit. The hotel is an elegant neoclassical hotel overlooking the Imperial Gardens on the famous Promenade of Cheltenham. Each of the Queen's Hotel 84 individually styled rooms are contemporary with a vibrant design.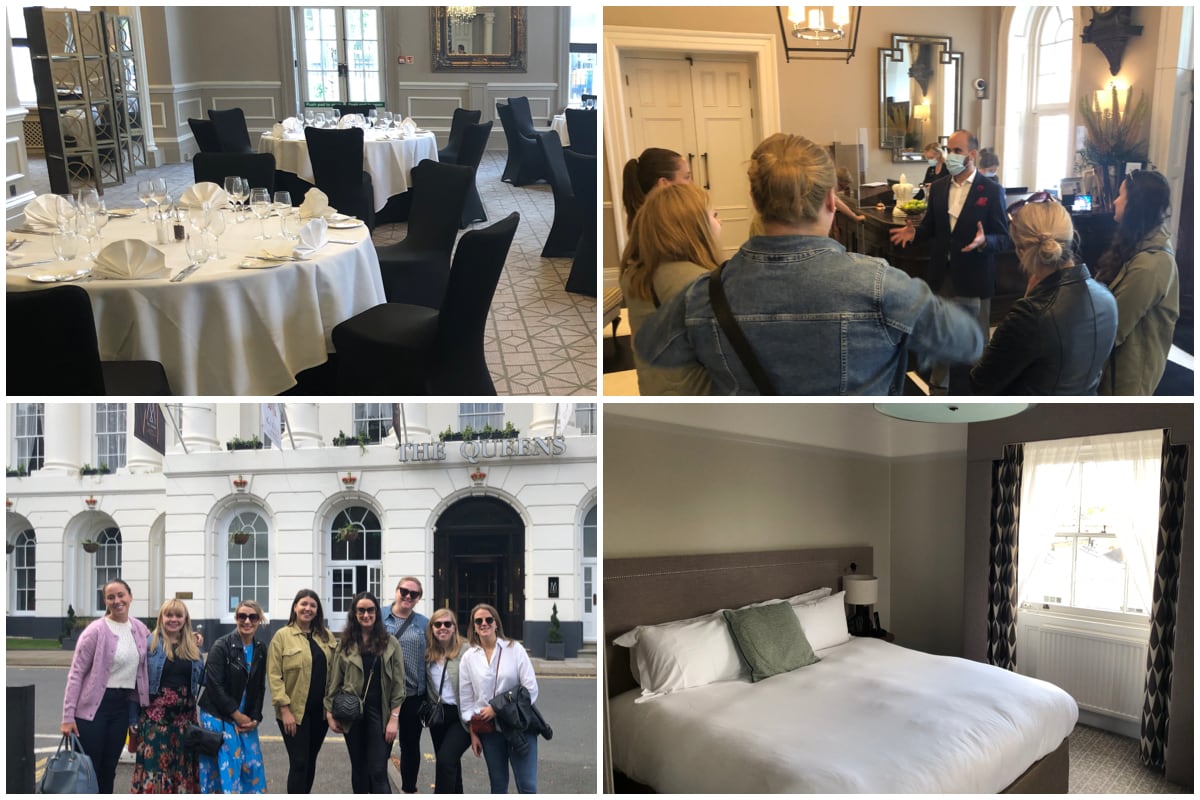 Our evening began by exploring Cheltenham Ladies College with an exclusive access, after hours to view the stunning event spaces on offer for business events. We were treated to a delicious selection of canapés served in the Parabola Arts Centre followed by a tour to one of the largest venues in Cheltenham, the Princess Hall with its beautiful striking pitch pine woodwork in dramatic Gothic style. The space can hold over 800 guests in theatre style or 250 for an elegant seated dinner, it really is the WOW factor for any event planner!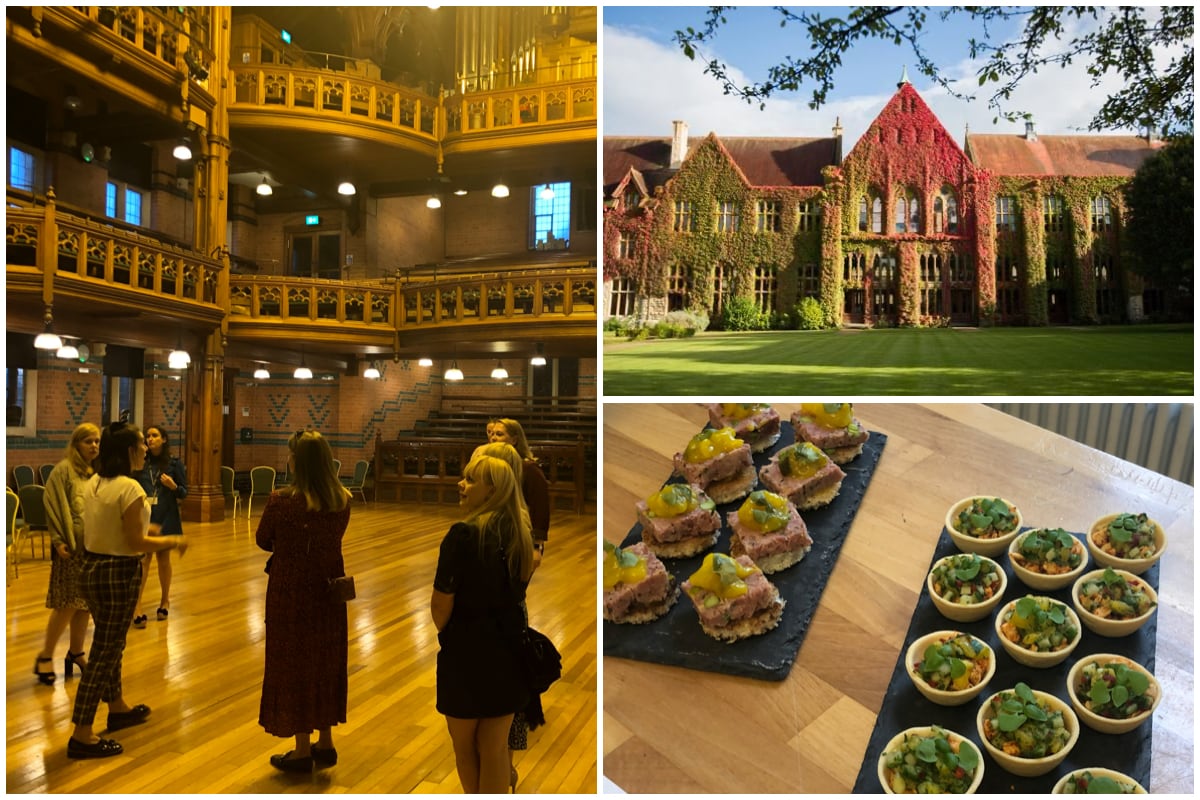 Afterwards, we enjoyed a delightful 7 course tasting menu at The Mahal, one of Cheltenham's newest restaurant openings in 2020 complete with four private dining spaces catering for up to 65 guests. We dined in one of their stunning dining rooms over a round table perfect for 16 and were looked after by Ovidiu Olteanu, Head Sommelier! Each dish was beautifully presented; perfect portion sizes, delicious and we were comfortably full at the end of the evening.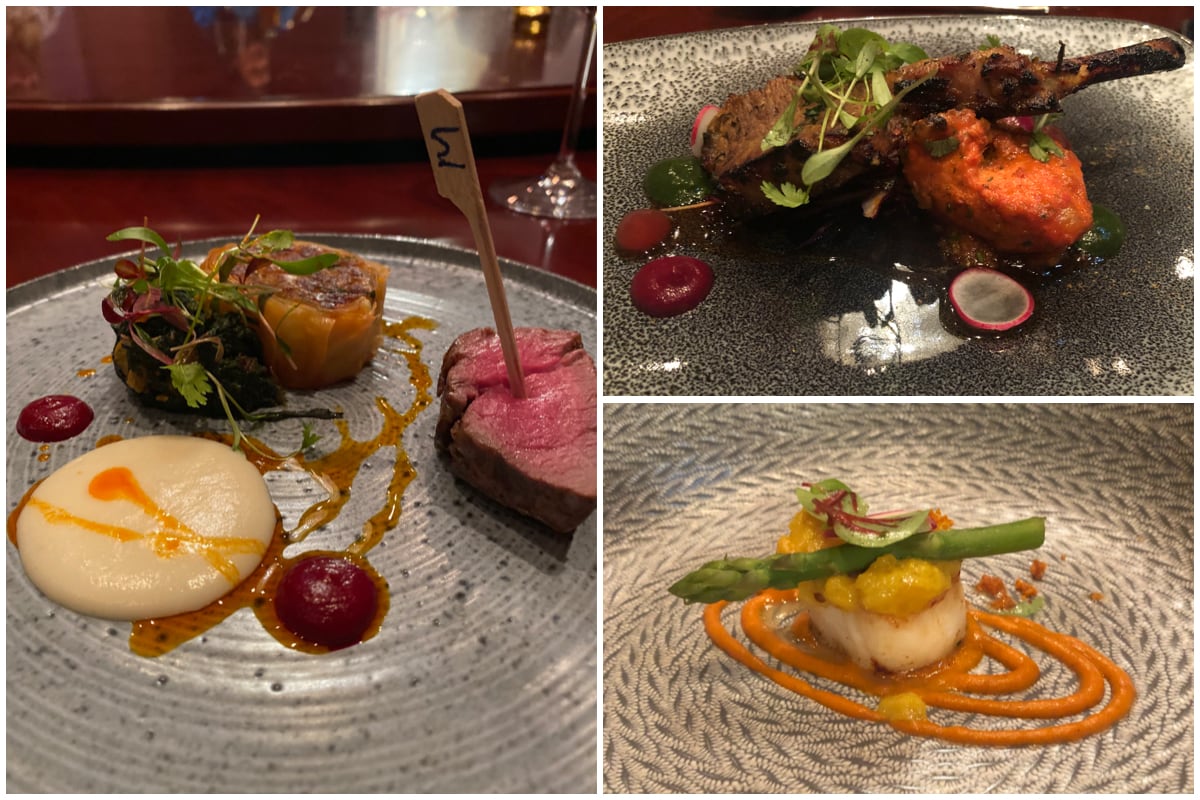 Day two
Our second day started with a viewing of the Queen's Hotel Mgallery Regency Suite and an overview of the hotel's history with the General Manager, Erol Uray. The Regency Suite is a grand event space with floor-to ceiling arched windows and golden chandeliers, catering for gala dinners for 100 guests to an intimate boardroom meeting for 40 combined with a central location and car parking facilities this is the perfect location for any type of business event or special occasion.
(see images above)
We then arranged for a tour of our Regency town with local Blue Badge tour guide, Sean Callery from Around Cheltenham.
The tour included visiting some of Cheltenham's finest sites and stories, including
The Rotunda, built to host balls and concerts to entertain visitors who came to sample the spa town's healthy waters. It is now the Ivy restaurant but still, by the stone lion on the parapet is a Latin motto that translates as "Our waters cure head and stomach aches"
Montpellier Gardens, a beautiful and busy park set up as a private retreat for spa clients - no servants allowed! It was also the scene of a bizarre balloon ride with a monkey and England's first parachute jump in 1838.
An easily missed looted Italian marble fountain stolen from French troops that has finally found a resting place after being moved many times within Cheltenham.
Fittingly, in the week of his birthday, the statue of Gustav Holst, famous son of Cheltenham. The great composer was an intriguing character, a socialist vegetarian fascinated by Indian mysticism. This is one of many historic links with the Indian subcontinent in the town that gave it the nickname 'the Calcutta of the Cotswolds'!
These are among the many stories that feature in the four different tours offered by Around Cheltenham guides Steve Roth and Sean Callery.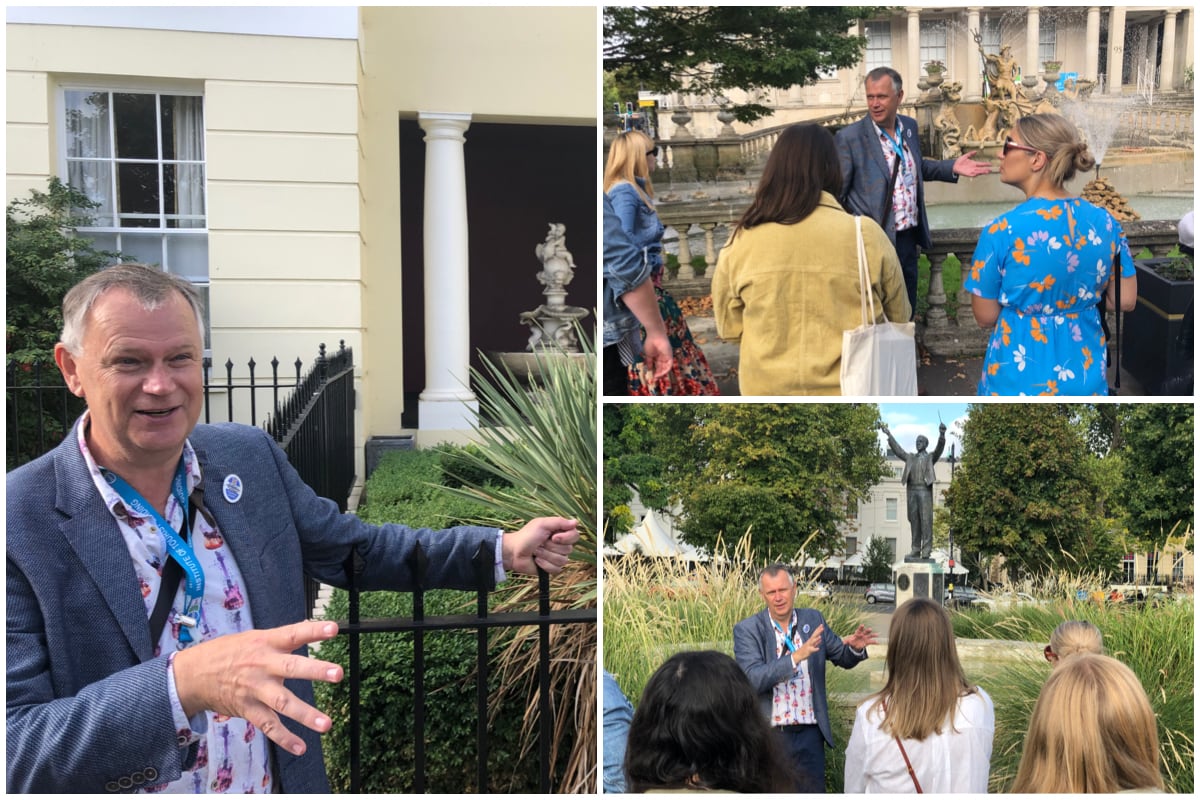 The group then headed out to Sibling Distillery, the gin distillery was founded in 2014 by the four Elliott-Berry Siblings. Sibling is one of the few distilleries in the UK to make gin entirely from scratch. Based on Coxhorne Farm on the edge of Cheltenham, they create six gins, two dry gins and four seasonals. We started the session with a tasting of their Sibling Negroni Inspired Gin, which pays homage to the Negroni cocktail by using Italian aperitif inspired botanicals to create a citrusy, spicy and refreshing G&T. We then learnt about their seasonal gins using fruits, herbs and spices inspired by the four seasons for their premium G&Ts with a twist. The gin stills were working away in the background which was fascinating to watch. After a few purchases of their delicious gin, we headed off to the stunning Cowley Manor Hotel & Spa.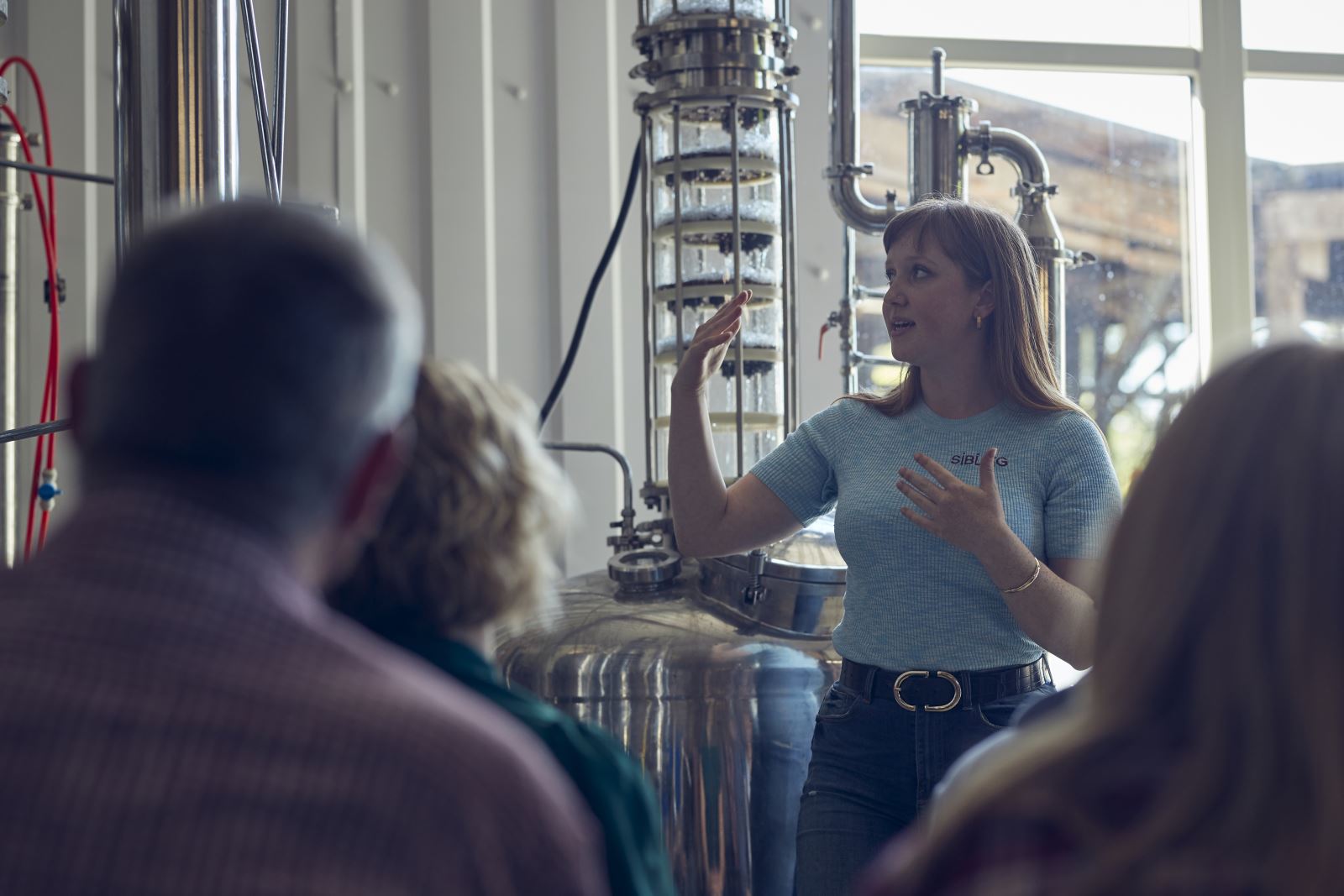 Cowley Manor, a contemporary country house hotel, is located in the heart of the Cotswolds. Set in 55 acres of Grade II listed gardens with 31 bedrooms, an award-winning spa, stunning restaurant, meeting and event spaces with natural light and sweeping views of the private grounds. The venue is the perfect choice for all manner of events from small away days and incentive retreats to large parties for 200 in the marque and exclusive use events. The 55 acres of grounds are perfect for team building from archery to clay shooting combined with a BBQ served alfresco.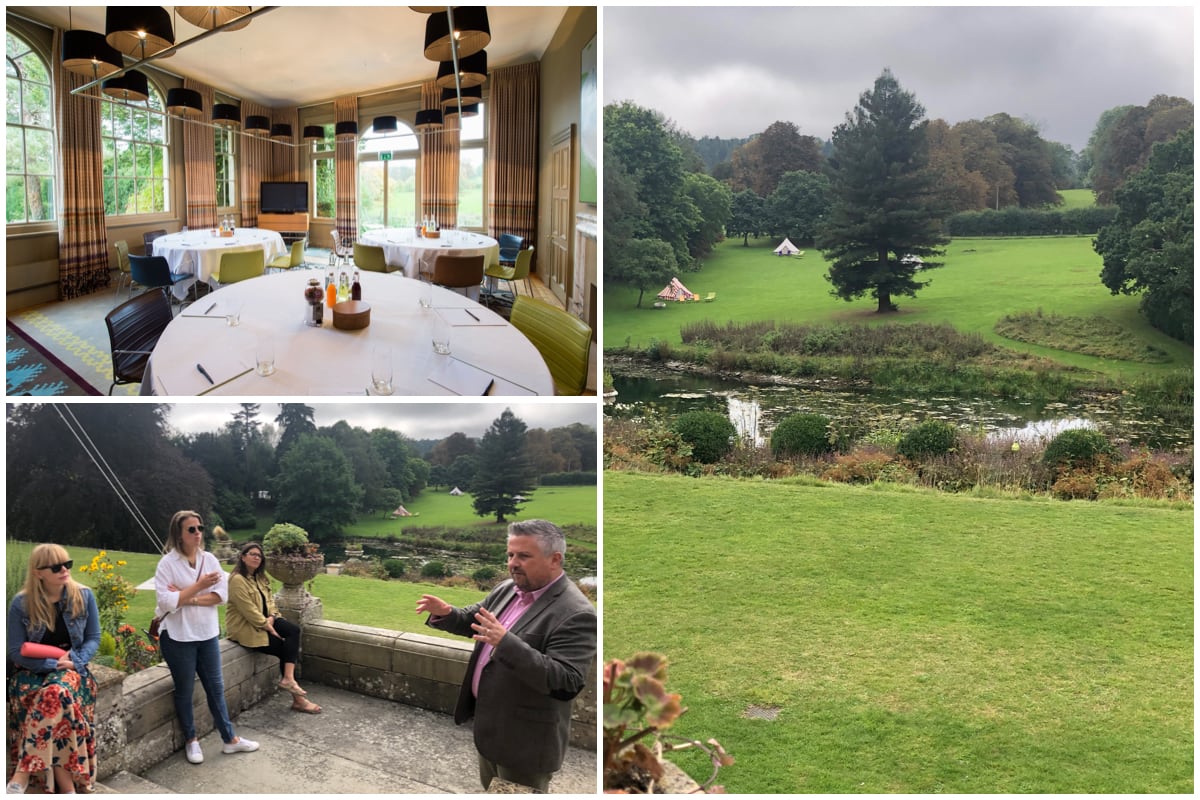 Bringing our trip to a close, we ended the day at Box Tree Barn, located at a beautiful Cotswold Barn in Elkstone, just outside Cheltenham. BoxTree is a new sustainably built barn with flexible space that provides a spacious, comfortable environment designed to inspire creativity. The Studio Space at Box Tree is beautifully designed with plenty of natural daylight, meeting facilities, comfortable seating and full of gorgeous houseplants that create a sense of calm. We enjoyed hearing about how the BoxTree team take great pride in only working with planet-friendly suppliers who then plant a tree for every product sold.
Business Manager Bex, then took us through a behind the scenes viewing of their stunning Christmas gifting boxes which are ideal for gifting employees, colleagues or team members and they can even tailor a gift or hamper from a large selection of beautiful gifts including a collection of local Cotswolds suppliers. We were then treated to a picnic box lunch from their caterer Svea's Kitchen which was just what the guests needed before heading off on their return journey to London.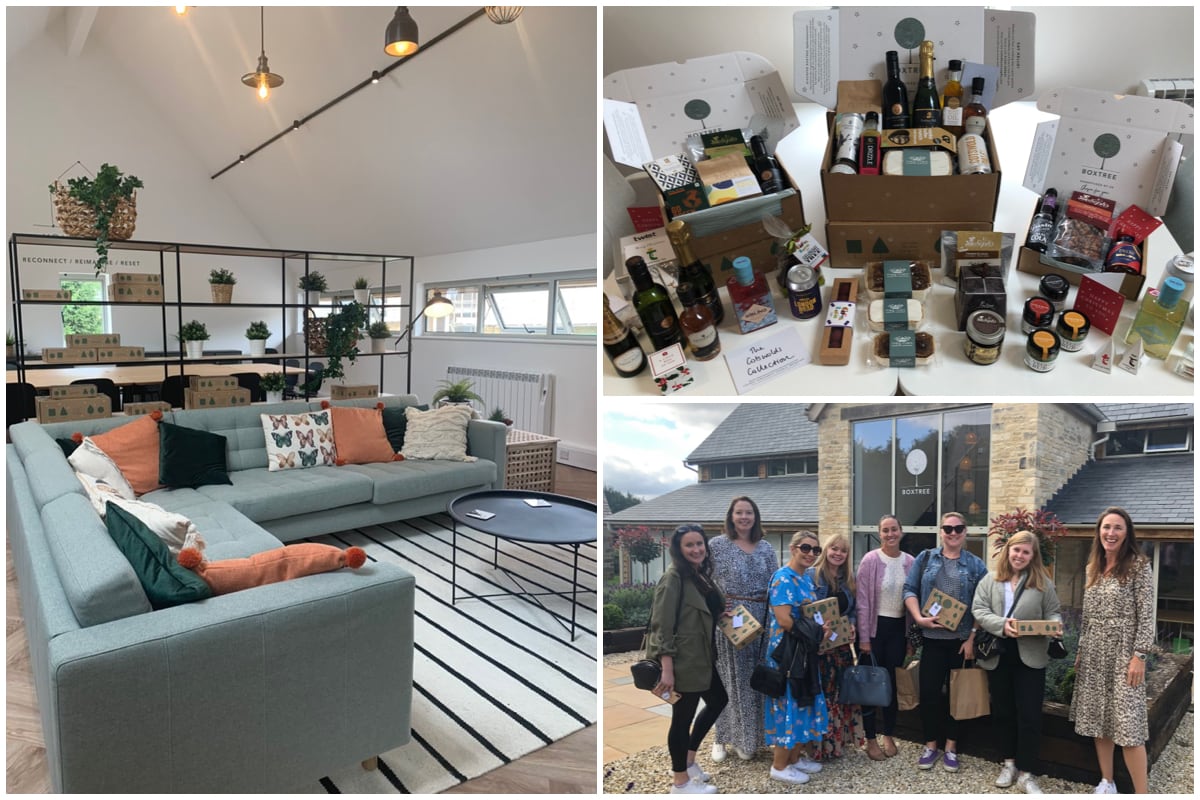 ---
Trip testimonial:
Fam trips are integral to our membership and provide such a rich, well rounded experience of a destination so helpful to allow our members to go back to their businesses and share with their teams. Our fam with Meet In Cheltenham did just that. Tara gave the group a opportunity to immerse themselves in some of the regions best venues for meetings and events, dining options and hotels. The group loved it and we can't wait to see them head back for their events soon!
Michelle Rees - Head of Events at GLG and co-founder of Event Profs Live
This FAM trip included just a handful of the many venues available in Cheltenham for event organisers. For more options check out:
To find out more about hosting your event in Cheltenham and the Cotswolds contact us directly on events@meetincheltenham.co.uk.
Related
0 Comments