Qualified Blue Badge tourist guides Steve Roth and Sean Callery are offering Cheltenham Christmas guided walking tours from 26th November. Their research has found some Christmas nuggets!
Local Cheltenham residents have skated at Christmas time before: the town had a rink from 1873 - 1888, which inspired delight and some stern looks!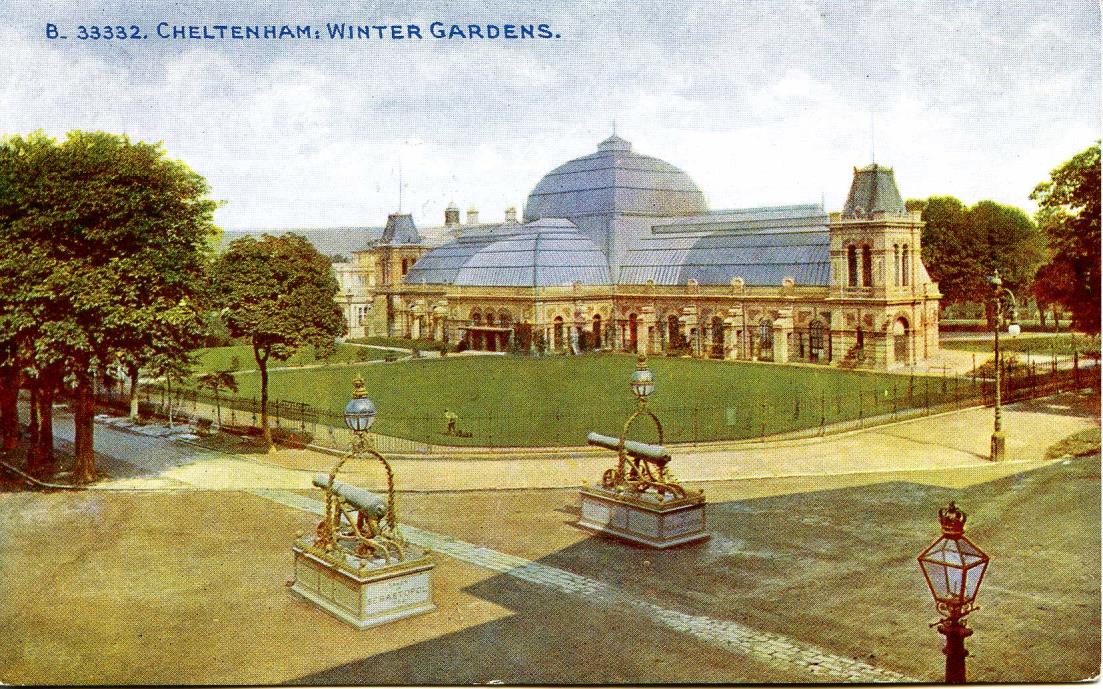 Image sourced through Sue Rowbotham from the Cheltenham Local History Society
Cheltenham's first rink followed the new craze from America: roller skating. The chance to twirl, slide and pirouette in the arms of another caused quite a stir in a world with strict rules on courtship, enforced at dances and balls by a Master of Ceremonies. To some, this frivolity from across the Atlantic must have been scandalous. One Australian paper noted that in Britain: "The skating rink is the neutral ground on which the sexes may meet without all the pomp and circumstances of society".
Cheltenham's newspapers have always burst with seasonal enthusiasm: In 1842, one writer declared : "Now will be the time for her winter balls, her festive parties, her social meetings, and her friendly re-unions; in which the rich have the opportunity of dispersing the gifts of fortune among the industrious."
There was much approval of the "Christmas show of meat.. in which butchers dressed out their shops… scarcely to be equalled by any town in the kingdom." In 1846 a writer was happy to note""supply was abundant, and we were gratified to find there was no exhibition of bloated animal carcases," Phew!
An advertisement in 1856has interesting advice on gifts for women: "As Christmas gifts, 'Treasures in Needlework' and 'Elegant Arts for Ladies' are much recommended." For the young men there was also Rowlands' Macassar Oil, aka hair oil - a must to impress the opposite sex
Different times! But, to show some things never change, a headline in 1936 implored Cheltonians to "START EARLY TO PREPARE YOUR CHRISTMAS FARE".
Our tour also includes facts about Christmas traditions and their links to the town. For example, wassailing comes from an Anglo Saxon toast for 'good health' and comes from the tradition of giving to the poor at Christmas.
And to kick off your Christmas wassail, Steve and Sean's tour ends with a free hot drink at the atmospheric Memsahib Gin and Tea Bar on the Promenade, and a chance to catch your breath or have lunch before you explore the new Cheltenham Christmas Market or experience the Cheltenham Ice Skating Rink!
Book tickets here for the Cheltenham Christmas Walking Tour.
Related
0 Comments