Just a 20-minute drive from Cheltenham you'll find the gorgeous village of Winchcombe, complete with Sudeley Castle. We speak to Wendy Walton from Sudeley Castle & Gardens...
---
Give us an overview of the castle; what are the best bits, snippets of history, when is the best time to visit etc.
As one of the Cotswold's most charming visitor attractions, Sudeley Castle is perhaps best known as being the final resting place of Queen Katherine Parr, the last of Henry VIII's six wives. Yet, almost 500 years on from her death, the Castle and gardens are very much full of life. Visitors can explore the beautifully restored 15th century church where Katherine lies entombed or visit the new exhibition inside the castle which tells the 1,000-year story of Sudeley's history.
In the summer months, Sudeley's 10 award-winning gardens really steal the show. From the tranquility of the Knot Garden or the magnificence and grandeur of the Queens' Garden, there is a vast array of flowers, shrubs, trees and herbs, the highlight being more than 80 varieties of roses in full bloom. Thanks to our dedicated team of gardeners, they are an ever-evolving showcase of the best of what each season has to offer, making a trip to Sudeley a great day out all year round.
What might people be surprised to learn about Sudeley? Something that isn't in the tour books...
I learn something new every day at Sudeley Castle. It really is an absolute treasure-trove of history, artefacts, hidden gems and a few mysteries. Of all the castles in the region, none have seen as much war, romance and royalty as Sudeley.
It's probably no surprise then, that it is believed to have a few resident ghosts. Among them is said to be that of a formidable 19th century housekeeper called Janet who kept the household staff in line, particularly after-hours when she was sure to keep the male and female servants apart. Apparently Janet would patrol the staircase at night to ensure no 'after hours' goings-on took place, and it seems that even in death Janet refuses to leave Sudeley. Guests have reported seeing her frowning ghostly figure, wearing a mop cap, a white blouse and long skirt, keeping watch on the staircase.
Is it a good place to bring the family – what can the kids get up to?
Sudeley Castle and Gardens offers something for everyone, whether it's a look around the inside of the grand and beautiful castle; a stroll around the gardens, a visit to see the rare birds in the pheasantry or a delicious lunch or afternoon tea in our Terrace Restaurant.
This year we are thrilled to have opened an exceptional new exhibition which tells the story of the 1,000-year history of the site. We have also opened a huge new fun fort within the adventure playground to keep the little (and not-so-little) ones happy.
We also offer a fun and varied programme of events throughout the year and this summer is no exception, with our weekly 'Children's Wednesdays' which run from July 25 until August 29. There will be a bouncy castle, exciting inflatable activity centre for under 5's, story-telling and fun history shows.
Sounds great! Where can we book? Via the website...
Now tell us about yourself?
I was delighted to take up the position of general manager of Sudeley Castle in March this year - as one of the country's most beautiful and fascinating visitor attractions it's an absolute privilege to work here and have the opportunity to spend time here every day – I don't even mind that my office is in the Dungeon Tower!
As part of my role I lead and direct all aspects of the daily operations of Sudeley Castle including its retail and catering activities, weddings and corporate events. I manage a team of permanent employees as well as seasonal staff and volunteers. It's a fantastic job, hugely interesting and rewarding, and no two days are the same!
One of my aims is to further develop the visitor experience at Sudeley to ensure it is the best it possibly can be, and to make sure that all visitors to the Cotswolds have it on their 'must see' list. Not only that, but it's a fantastic attraction on the doorstep for many locals too.
Before moving to Sudeley Castle, I worked as the director of commercial operations at Bristol Zoological Society, which operates Bristol Zoo Gardens and its sister attraction, Wild Place Project, in South Gloucestershire. Prior to that I ran one of the Wildfowl and Wetland Centres on the South Coast, managed a stately home and worked for more than 15 years as the programme and marketing manager at The Brighton Centre, the biggest arena on the South Coast.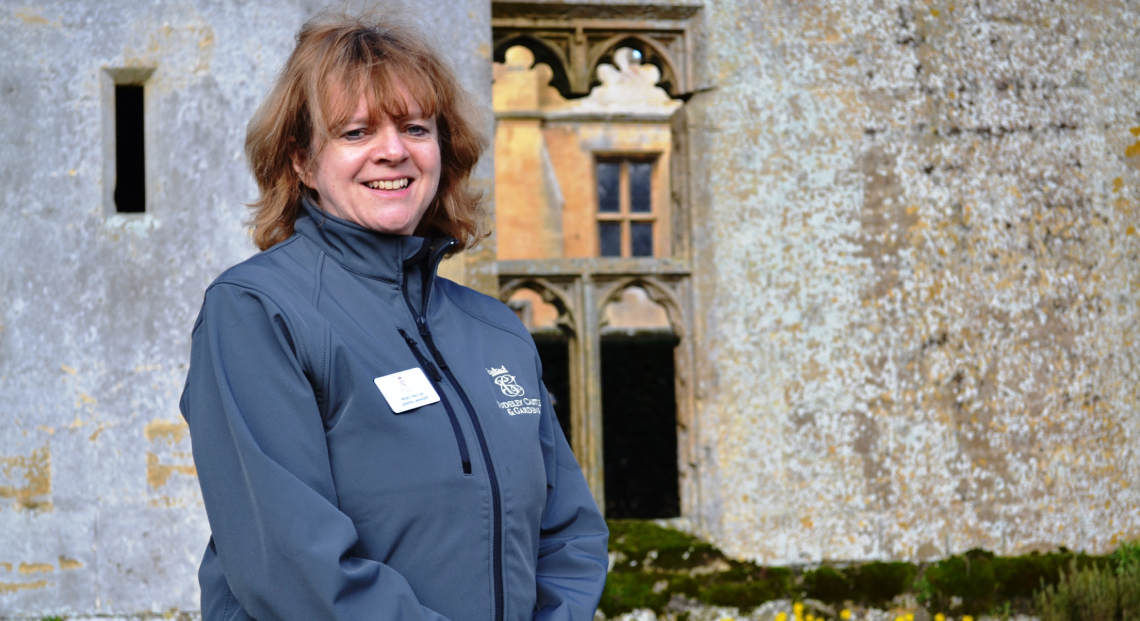 What about nearby. What are your top five visitor must-sees in the area? Things to do / places to see?
The Cotswold Way: one of the most beautiful long-distance paths in the UK, with simply glorious countryside.
Winchcombe village: a hidden gem which easily rivals the more famous villages of the Cotswolds.
Cheltenham: so much to discover with wonderful festivals; theatre, and not forgetting the races!
Gloucester Cathedral: as a lover of English history this is a wonderful place to visit, housing the tomb of Edward II. And the cloisters are beautiful and a calming place to sit and contemplate.
Stroud famers' market: fantastic local produce with a friendly and lively vibe.
---
Thanks Wendy! Sudeley Castle & Gardens is situated near Winchcombe, 8 miles north east of Cheltenham on the B4632 (A46) or just 10 miles from junction 9 of the M5. A bus service operates between Winchcombe and Cheltenham or Broadway. Please contact Marchants on 01242 257 714 for more information.
Related
0 Comments