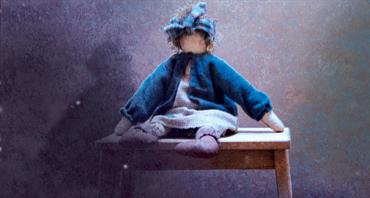 Address/Location
Everyman Theatre
Cheltenham
Gloucestershire
GL50 1HQ
Contact
Presented by Sell A Door Theatre Company and The Queens Theatre Hornchurch, in association with Les Theatres de la Ville de Luxembourg

17th Century Salem, in a Puritan community, a group of teenage girls are discovered conjuring spirits. Accusations of witchcraft soon fly thick and fast as the girls play judge, jury and executioner – destroying lives and changing a community forever.

The Queens Theatre, Hornchurch presents Arthur Miller's classic play in a thrilling new production. This atmospheric staging of a theatre classic will chill audiences to the core.

Miller's play is closely based on historical records but also acts as a commentary on "witch hunts" through the ages, particularly McCarthyism in the 1960s.

The Crucible is co-produced by the award-winning Sell A Door Theatre Company who have staged over 50 touring productions to date, including recent successful UK tours of The History Boys, Avenue Q, Footloose and American Idiot and is in association with Les Théâtres de la Ville de Luxembourg. All three organisations have a commitment to bringing exciting new work and innovative recreations of classic plays to a wide audience.
What's Nearby
Stay at 81 The Prom, overlooking the flowerbeds of the Promenade, in the Heart of...

0.17 miles away

The Abbey provides first class bed & breakfast accommodation at competitive rates in the...

0.17 miles away

A beautiful Georgian townhouse hotel in the heart of Cheltenham.

 

Classic on...

0.25 miles away
Previous
Next