Pittville Pump Room Race Week Breakfast
Pittville Pump Room
East Approach Drive
Cheltenham
Gloucestershire
GL52 3JE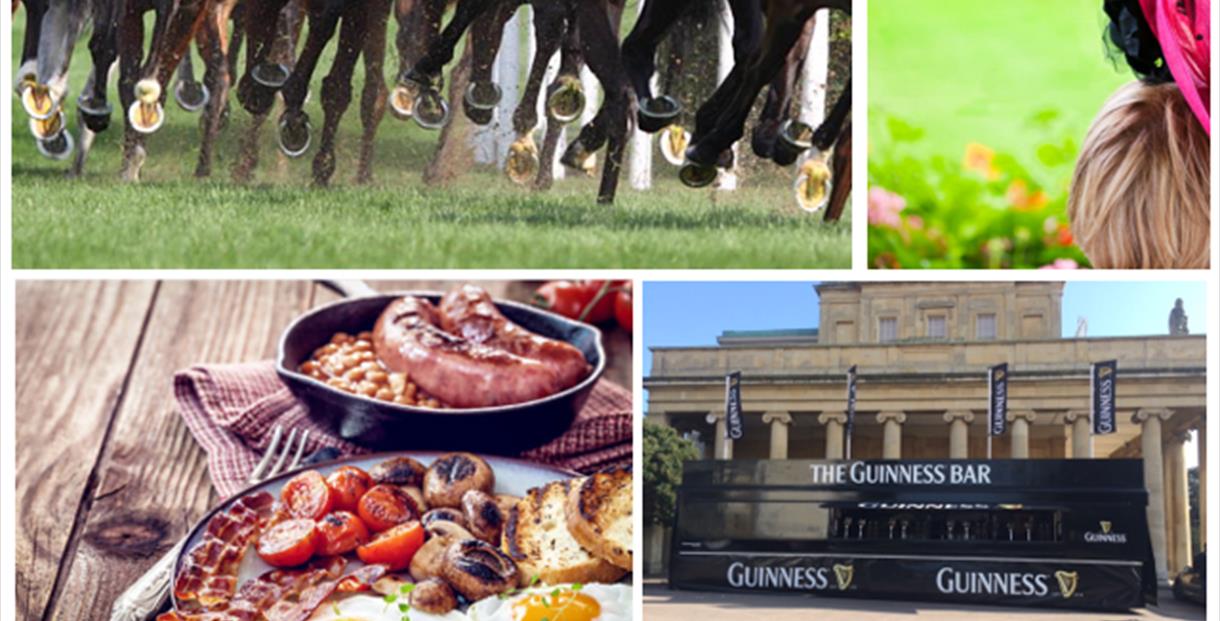 About
Breakfast & Parking
This iconic and spectacular venue is a 5 minute walk to Cheltenham Racecourse, easily accessible by road and a short walk to Cheltenham town centre. Chargeable car parking is available on all four days of The Festival.
Enjoy a hearty breakfast from 9am and soak up the pre racing atmosphere with fellow racegoers. Breakfast includes a traditional full English, a continental option, and breakfast baps, as well as tea and coffee. A special Ladies Day Champagne Breakfast will be available on Wednesday 14th March.
The bar within the Pump Room will be open from 10am to complement the breakfast experience. Our very popular Guinness Bus Bar, located outside the Pump Room, will be also be serving drinks from 10am to enhance the race day experience for all racegoers.
Contact us 01242 581 486 or cheltenham@fostersevents.co.uk to make a pre-booking for breakfast and take advantage of our early bird discount. Individual and group bookings very welcome.
Guide Prices
Parking £10, Breakfasts from £5 to £15, Music nights from £5 - Private rooms to hire - Book in advance to save £2.50 per person on all Full English Breakfasts T&Cs apply. Fully licenced bar
Directions
TripAdvisor