Jon Wealleans - The Postcard Series
14 Rotunda Terrace
Montpellier Street
Cheltenham
Gloucestershire
GL50 1SW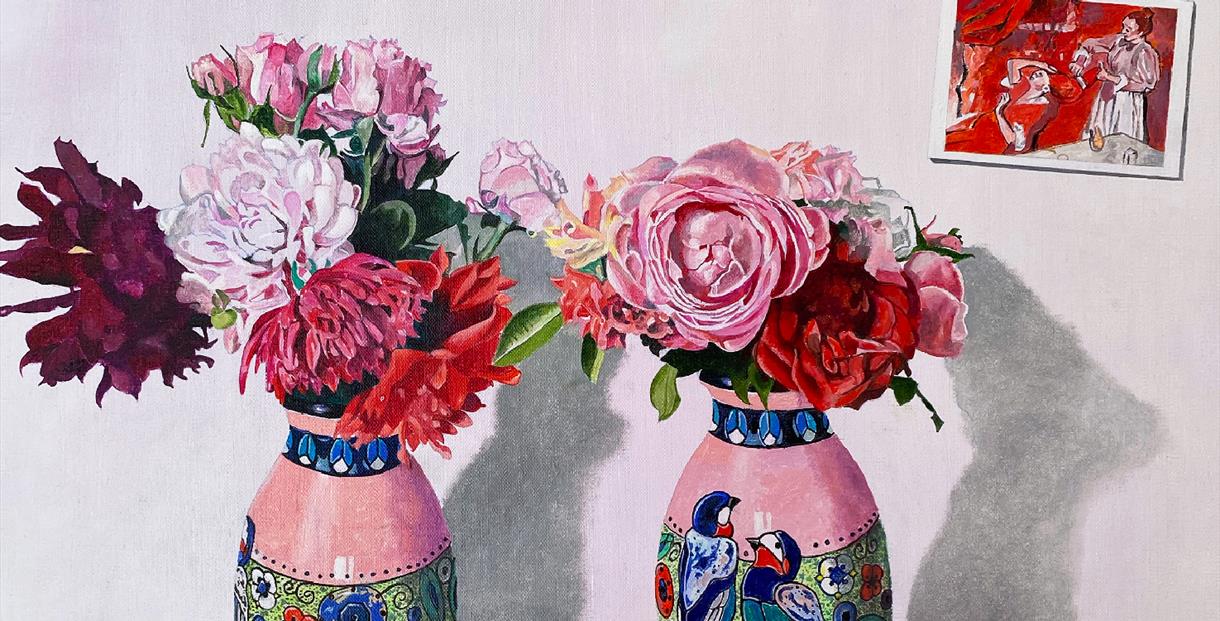 About
Spring Cheltenham is absolutely delighted to showcase this new collection of paintings by the incomparable Jon Wealleans. Titled 'The Postcard Series' for obvious reasons, this group of fifteen finely observed paintings brings his pop art sensibility to the tradition of the floral still life.
WHO ARE WE?
SPRING CHELTENHAM is an artist-run gallery and exhibition space, established by Cheltenham based artist Conrad P Clarke. www.conradpclarke.com.
The dream was to create a space which would be the perfect springboard for talented artists and creatives to exhibit a wide range of creative disciplines, to a whole new audience of people.
As well curating regular selected group shows showcasing talented emerging and established artist, he also recognised the benefit of artist being able to sell work directly to customers, so wanted to offer a "pop-up" environment for creatives to be able to curate their own exhibitions, in a simple and affordable way.
Book Tickets
Opening Times
Sorry, this event has passed
Directions
Road Directions
Spring Cheltenham is located half way down Montpellier Street on the left
TripAdvisor