James Acaster
Cheltenham Town Hall
Town Hall
Imperial Square
Cheltenham
Gloucestershire
GL50 1QA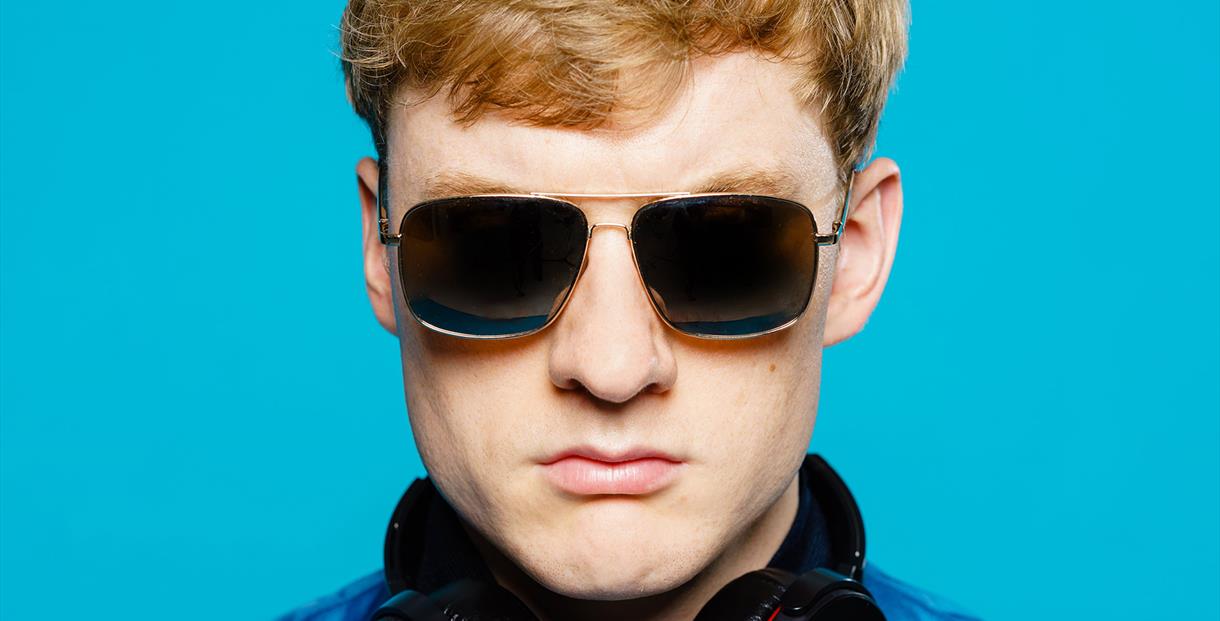 About
Photo credit: Edward Moore @edshots edshots.co.uk
Little Wander in association with PBJ Management present:

One time I bought a lasagne from the supermarket, heated it up in the oven and ate a bit of it and it wasn't very nice so I put it in the fridge because it felt wrong to dump a whole lasagne in the bin and then later on I ate a spoonful of the cold lasagne because I was drunk and it was absolutely delicious. It was 4am. I then changed the name of a WhatsApp I was a part of to COLD LASAGNE HATE MYSELF 1999 because I had been thinking a lot about how 1999 was the best year of my life and also about how much I hate myself sometimes. The next day I was asked to name my new show. Come along.

There's no one better at constructing a show than Acaster – The Guardian

If Oxford wants to study stand-up in depth, Acaster is a good place to start – Sunday Times

One of comedy's most original voices – Evening Standard

A virtuoso display of comic invention – Chortle

Please note there is a £2 ticket commission fee included in the price of the ticket.

Please note this event is not part of our usual group booking.

This event is for over 14s only.
Opening Times
Sorry, this event has passed
Directions
TripAdvisor