Fake! The Great Reveal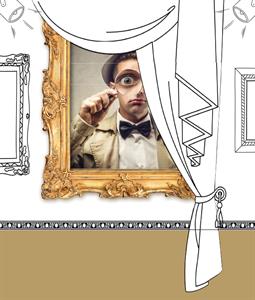 Address/Location
The Wilson
Cheltenham Art Gallery & Museum
Clarence Street
Cheltenham
Gloucestershire
GL52 6HB
Contact
Fake: The Great Reveal is a unique exhibition inspired by the Sky Arts TV programme, Fake! The Great Masterpiece Challenge presented by Giles Coren and art historian Rose Balston, opening this summer at The Wilson Art Gallery and Museum in Cheltenham. This exhibition will change the way that you look at art. What is a fake and how does the art world go about spotting them? How do authorities attempt to police a global art market worth over £56 billion a year?
In summer 2016, Sky Arts switched priceless masterpieces for specially made copies at art galleries and museums around the UK and challenged members of the public to see whether they could find the fakes among a group of original paintings. All seven of the paintings produced for the national competition will be on display in Cheltenham from 17 June – 15 October.
Visitors can see the 'fake' paintings and one original from the hit series brought together for the very first time. The fakes have been painted by leading copyists including John Myatt, the art forger behind what Scotland Yard called 'the biggest art fraud of the 20th century'.