An Introduction To Rosen Method Bodywork
The Isbourne
Isbourne House
3 Wolseley Terrace
Cheltenham
Gloucestershire
GL50 1TH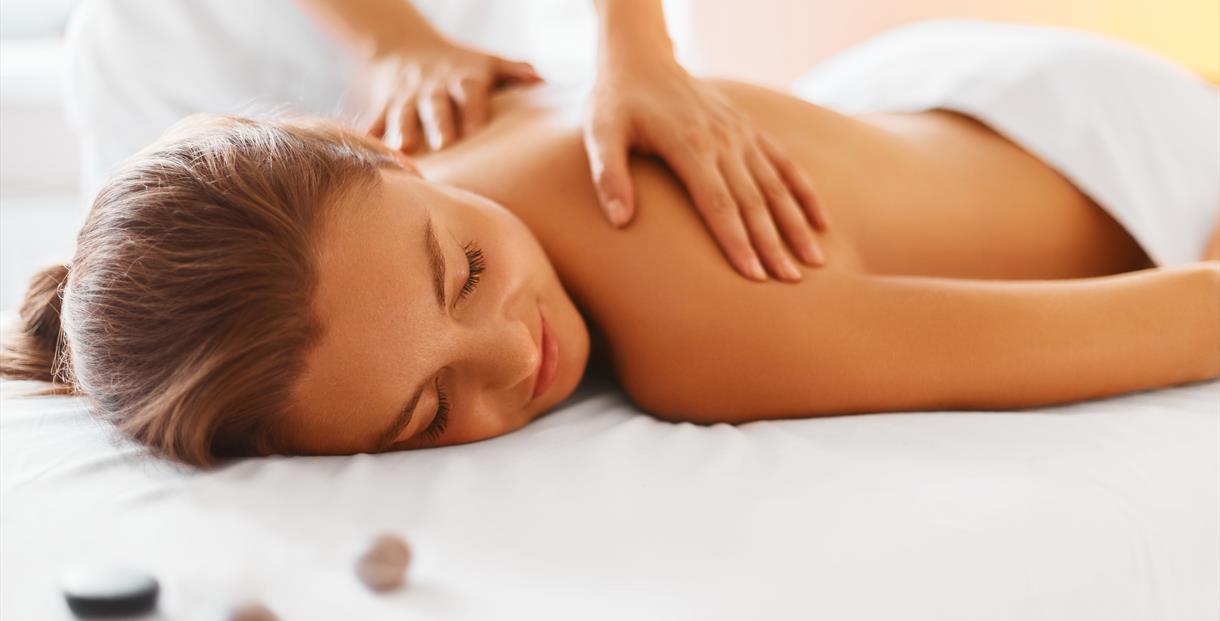 About
Rosen Method explores how our bodies have been shaped both physically and emotionally by the experiences and challenges in our lives. We may sense from our environment that our spontaneous expression is not acceptable in some way so we learn to hold ourselves back/down/in through muscular tension which over time becomes a physical habit or automatic response. This is reflected in our posture, our gestures and, in turn, is reflected in how we are in life.

Rosen Method uses a touch that is soft, open, receptive, curious and insightful and when combined with a quiet presence and sensitive dialogue it can bring profound relaxation and embodied self-awareness. Often, by connecting with the tensions in our bodies in the present moment, long-suppressed memories and feelings emerge. This is where deep transformation happens.

In this experiential talk you will be shown ways to cultivate this unique touch yourself as we explore:

How chronic tension shows up in our bodies and how it may limit our self-expression.
How to "listen" to our body.
Finding a connection with ourselves as we relate to others through touch.
The importance of working with touch that is kind and truthful.
How Rosen Method can rebalance the nervous system and regulate our response to stress.
A 10% discount is available on this event for students and recipients of means-tested benefits. Please book via telephone on 01242 254321 or in person, and provide proof of entitlement when attending.
Opening Times
Season

(19 Mar 2020)

Day
Times
Thursday

07:00

- 08:30
Directions
Road Directions
Our address is 3 Wolseley Terrace, Cheltenham, Gloucestershire, GL50 1TH

Wolseley Terrace is not on most maps – it is a regency terrace in between Trafalgar Square and Vittoria Walk and can only be accessed by foot. Once you have found us, enter the building by the second door on your right.

BY CAR: Follow the Cheltenham one-way system along Bath Road through onto Oriel Road. Wolseley Terrace is on your left, next to the pedestrian crossing (no entry by car). Rodney Road car park is on your right. If full, carry on and use the Regent Arcade car park.

SAT NAV
Your Sat Nav will take you to Trafalgar Street, which is at the back of Wolseley Terrace - if driving you will have gone right past us and the nearby car parks. If using a Sat Nav we recommend using the postcode for the Rodney Road car park (GL50 1HT). Once on Rodney Road you also have the option to follow the road round the bend onto Regent Street and park in the Regent Arcade car park.
Public Transport Directions
ON FOOT: the Isbourne Centre is approximately 100 metres east of Cheltenham Town Hall. Walking against the flow of traffic you will cross two streets: Imperial Square and then Trafalgar Street. The third street is Wolseley Terrace - here turn right and walk past the red and white traffic barrier. Isbourne House (3 Wolseley Terrace) is on your right.
TripAdvisor