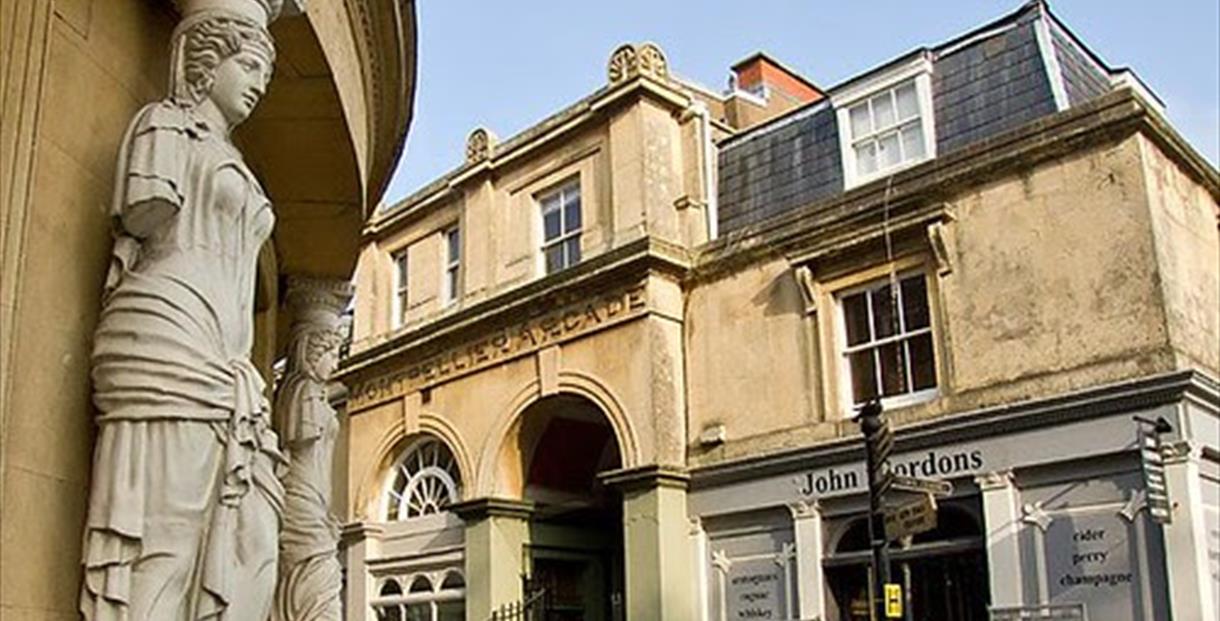 About
Enjoy fascinating and fun walking tours around Regency Cheltenham with qualified Blue Badge Tour Guides Steve and Sean.
- Dances, Duels and Dalliances: Jane Austen's Cheltenham. Discover the Cheltenham of Jane Austen, Lord Byron and the Duke of Wellington and how Cheltenham went from backwater to 'Bridgerton in the Cotswolds'.
- Pittville: Pumps, Plans and Pitfalls. Explore the Regency new town of Pittville and hear the tragic tale of its builder Joseph Pitt. Meet bats, boas and banned servants and enjoy tales of the lives behind those splendid doors.
- Spas to Spies: Cheltenham's Hidden History. Delve into Cheltenham's lesser known corners. From Bond to bodies in the night, and from planes to planets, uncover some of Cheltenham's surprising characters and stories.
We go out of our way to make sure you get fun facts and stories, without jargon and heavy history lessons.

Children and well-behaved pets welcome.

About us

Around Cheltenham is run by Steve Roth and Sean Callery, qualified Blue Badge guides (the top standard for tourist guides). They will take you on an action-packed journey from Cheltenham's beginnings as a one street town to Regency playground for the rich and famous.

If you are using Cheltenham as your base, they can also show you the Cotswolds' nearby attractions.

Sean is a former journalist and children's author who lives in the Oxfordshire Cotswolds. Aside from Cheltenham, he runs regular walking tours of Broadway, Hook Norton, and Chipping Norton.

Steve is also a former journalist. He lives in Stroud and when not in Cheltenham offers walks of the Stroud Valleys, Painswick, Gloucester and Cirencester.
Book Tickets
Opening Times
Season
(1 Jan 2023 - 31 Dec 2023)
Directions
TripAdvisor