Cheltenham's biggest free community event, Midsummer Fiesta, is returning this year in the beautiful Montpellier Gardens, Saturday 2 July. Entry will be free of charge with over 20 acts performing throughout the day including music, dance and theatre performances for all ages.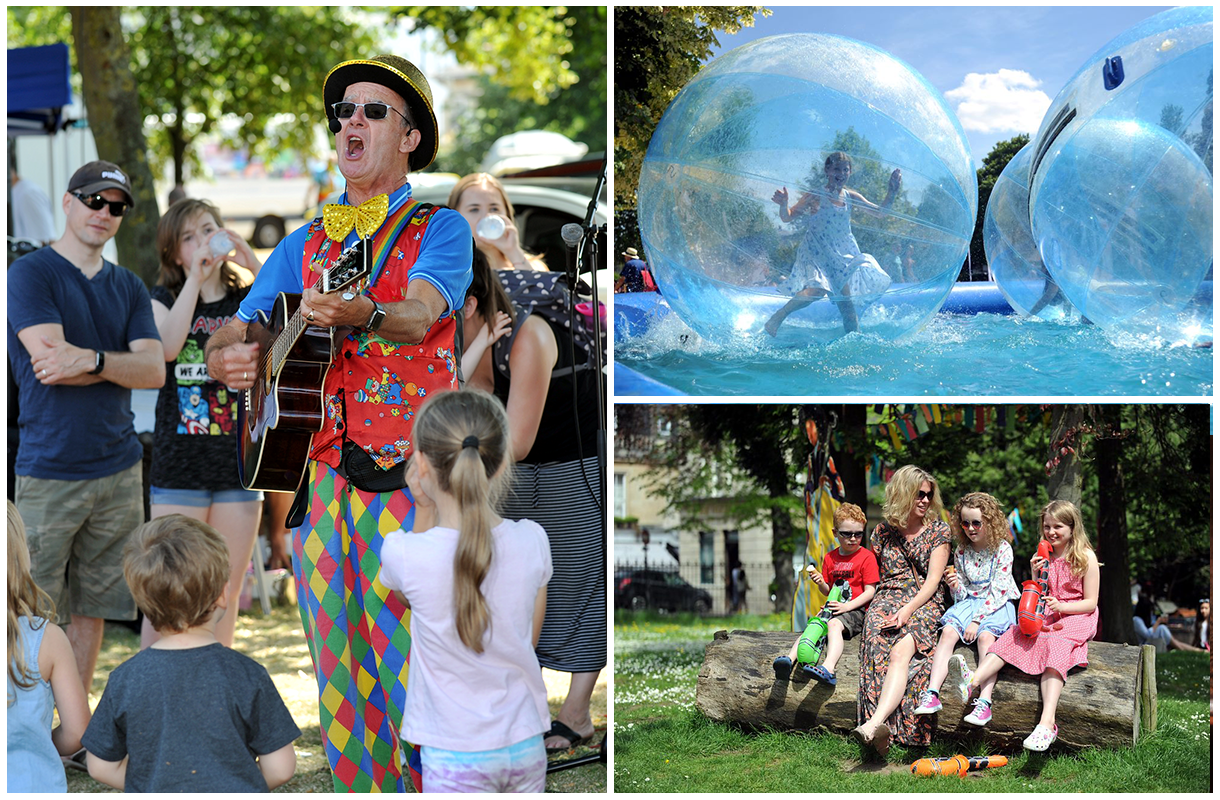 This year's line-up will showcase a diverse range of community talent including local bands from 1 pm such as Stolen Chocolates and Upsurge Showcase and on the bandstand stage, Coady Crew, XR Stroud Samba and Bollywood, Mobo and World Music Disco.
Goodlife Basecamp will have a dedicated area at the event, promoting ways to a healthy mind, body and planet with inspiring speakers, activities, music and food.
The children's area will offer lots of free activities including the ever-popular Music Man, Bubbly Heaven, World Jungle circus skills, martial arts, sports coaching and games hosted by Cheltenham Town Football Club. There will also be inflatables and a climbing wall, not to mention the classic cars, Go-karts, fairground and much much more.
The marketplace will include over 60 stalls, which will offer visitors the chance to meet local businesses and charities as well as to purchase locally produced arts and crafts.
Severn Cider will sell a selection of cider, beer, lager, soft drinks, wines, spirits and cocktails and the 7 caterers will offer a wide range of delicious food including vegetarian and vegan options.
The event is being organised by the Midsummer Fiesta planning group made up of West Cheltenham Partnership, Cheltenham West End Partnership, Cheltenham Borough Council, Cheltenham Zero, Goodlife Basecamp and the Music Works. With sponsorship from Cheltenham BID, Cheltenham Borough Council, Gloucestershire County Council and Barnwood Trust.
Cllr Flo Clucas, cabinet member for safety and communities, said: "We are delighted to see the return of the Midsummer Fiesta, which brings together so many local communities, businesses, organisations and performers for a fun-filled day for all ages."
---
For more of the best family-friendly and free events happening in Cheltenham this summer see our helpful guides: Free Events in Cheltenham, Family Friendly Events, Summer in Cheltenham.
Related
0 Comments