The Everyman Theatre has a bumper season of family-friendly shows this summer, from The Gruffalo to Fantastically Great Women Who Changed the World, there's something for children of all ages to enjoy.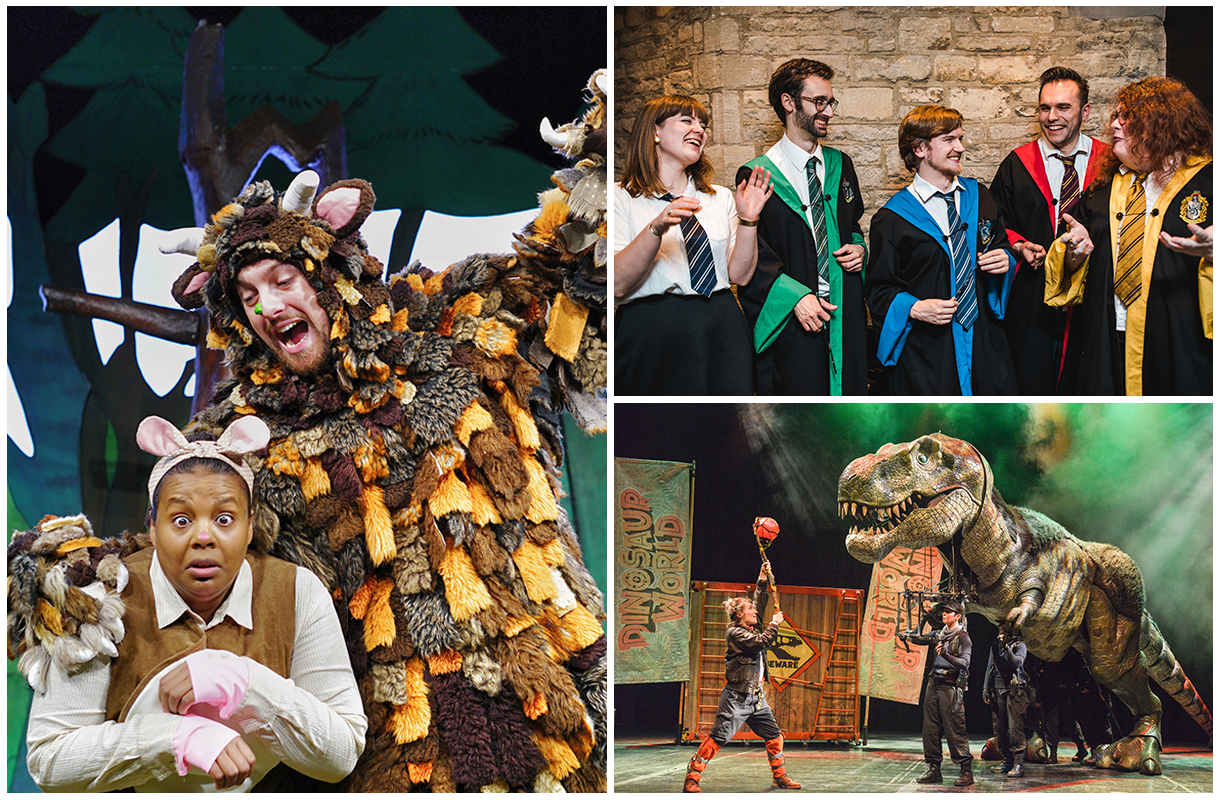 Peppa Pig comes to the theatre for Peppa Pig's Best Day Ever on May 7th and 8th. Get ready for a road trip full of fun adventures. From castles to caves, dragons to dinosaurs and ice creams to muddy puddles - there is something for all the family and their friends to enjoy, including Miss Rabbit, Mr Bull, Suzy Sheep, Gerald Giraffe and more.
From May 17th to the 22nd, the producers of the hit musical SIX bring the world premiere tour of Fantastically Great Women Who Changed the World to The Everyman. Encounter the original wonder women from Frida Carlo to Amelia Earhart, all with their own inspirational stories to tell. Based on the bestselling book of the same name written by Kate Pankhurst, this musical is not to be missed.
From May 30th go even further back into history, to when dinosaurs roamed the earth and the boards in Dinosaur World Live. An interactive show that brings the ancient creatures to life with incredible puppetry including the Triceratops, the tiny Microraptor and the fearsome Tyrannosaurus Rex to name a few. Grab your compass and join our intrepid explorer across uncharted territories to discover a pre-historic world of astonishing dinosaurs.
For young adults, Spontaneous Potter apparates onto the stage on June 2nd to take you to the magical world of Harry Potter improv. The smash-hit Spontaneous Potter is an entirely improvised Harry Potter comedy play, based on an audience suggestion of a fanfiction title. Previous titles include Harry Potter and the Chamber of Commerce, Harry Potter and the Neville Wears Prada and Harry Potter and the Struggle for a Decent Mortgage in This Economy.
Round out the half term with The Gruffalo by Julia Donaldson and Axel Scheffler. Join Mouse on a daring adventure through the deep, dark wood in Tall Stories magical, musical adaptation of the classic picture book. Will the story of the terrifying Gruffalo save Mouse from ending up as dinner for these hungry woodland creatures? After all, there's no such thing as a Gruffalo – is there?
Tickets for all shows are on sale now and available via the Everyman Theatre box office on 01242 512515 or everymantheatre.org.uk.
---
For more live shows and family-friendly events in Cheltenham check out our helpful guides – Live Performances in Cheltenham and Family Events Cheltenham.
Related
0 Comments