John Lewis & Partners Cheltenham has unveiled its new nail bar - EVIE GLOWS - headed up by local nail artist entrepreneur Evie Anstey, 23.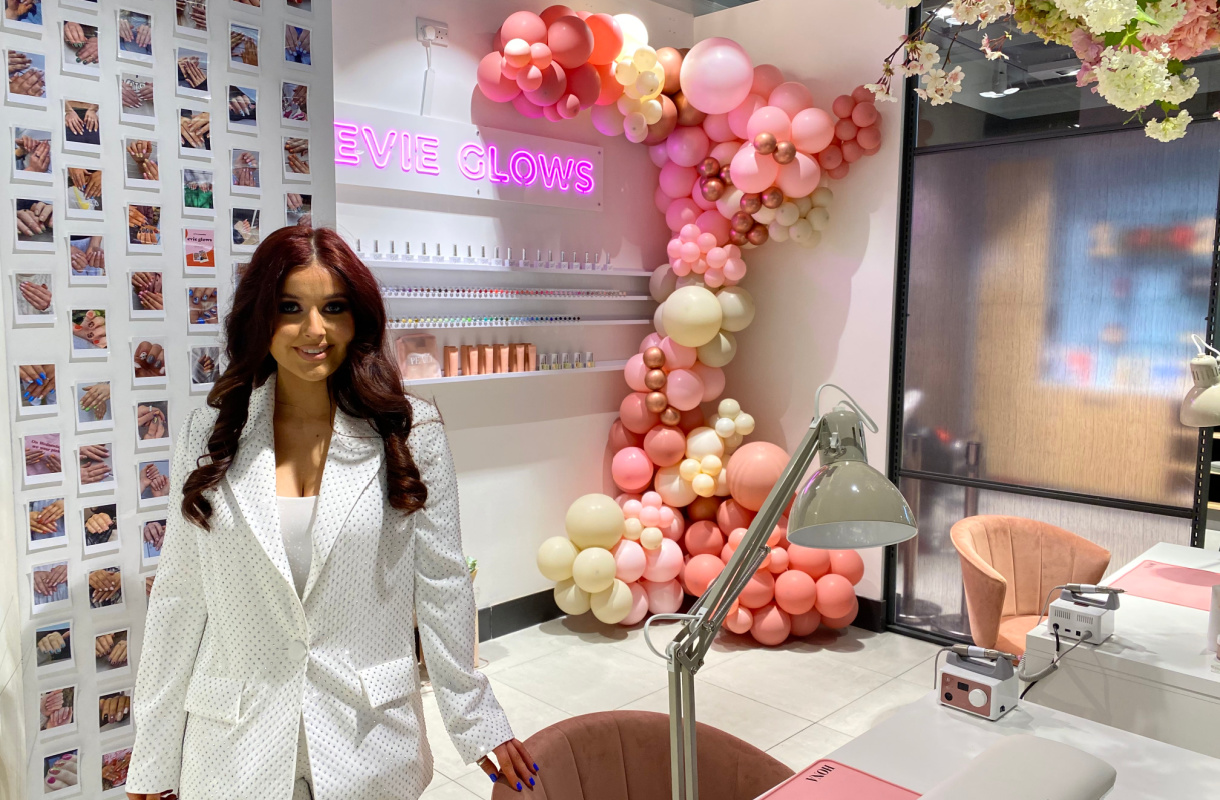 Located in the heart of its impressive beauty hall, the new EVIE GLOWS nail salon will offer gel and BIAB (builder in a bottle) manicures, as well as additional nail art services.
The concept behind the EVIE GLOWS brand is both kind and creative - looking after your nails whilst also expressing yourself - whether that's through bold colours and designs or a simple and natural look.
What's so special about this launch, both for Evie and the team at John Lewis Cheltenham, is the story behind it. Evie previously worked as a nail technician at the shop, from its opening in 2018 and had got to know many of its shoppers and regular nail clients. When the previous nail bar closed in February 2020, Evie went freelance from her home in Bishops Norton, Gloucestershire and has successfully built up a loyal client list.
Evie said: "I'm just so delighted to have been able to make this all happen here in John Lewis Cheltenham. As a small business owner I have been blown away by how supportive the team here has been to help me make this happen - it's truly a dream come true for me to be back here in store, now with my own salon!"
Victoria Clark, Deputy Branch Manager said: "We are excited to launch EVIE GLOWS in our Cheltenham shop and to be able to offer nail services to our customers once again. It's fantastic for us to be able to support a small local business in this way and the fact that Evie was a nail technician for us for over two years and see it all come full circle with Evie doing so well independently is just wonderful to see."
EVIE GLOWS will be taking bookings from 3 March. Book via Instagram @evieglows or at the salon in the John Lewis Cheltenham Beauty Hall once open.
For more information on John Lewis & Partners visit www.johnlewis.com or email experiencedesk.cheltenham@johnlewis.co.uk at the Cheltenham branch.
To keep up to date with events at John Lewis Cheltenham follow the store instagram account - @samandsarah.123highst
Related
0 Comments