Christmas arrives in Cheltenham this week with the launch of Cheltenham's ice rink, brand new Christmas market and the switching on of the festive lights.
Set in the town's beautiful Imperial Gardens, Cheltenham's ice rink will open to the public this Friday and will run until Sunday 2 January. The ice rink, which has been organised by Cheltenham Borough Council, will be Gloucestershire's only covered, all-weather ice rink and will offer residents and visitors a chance to glide on the ice in one of the town's most famous locations.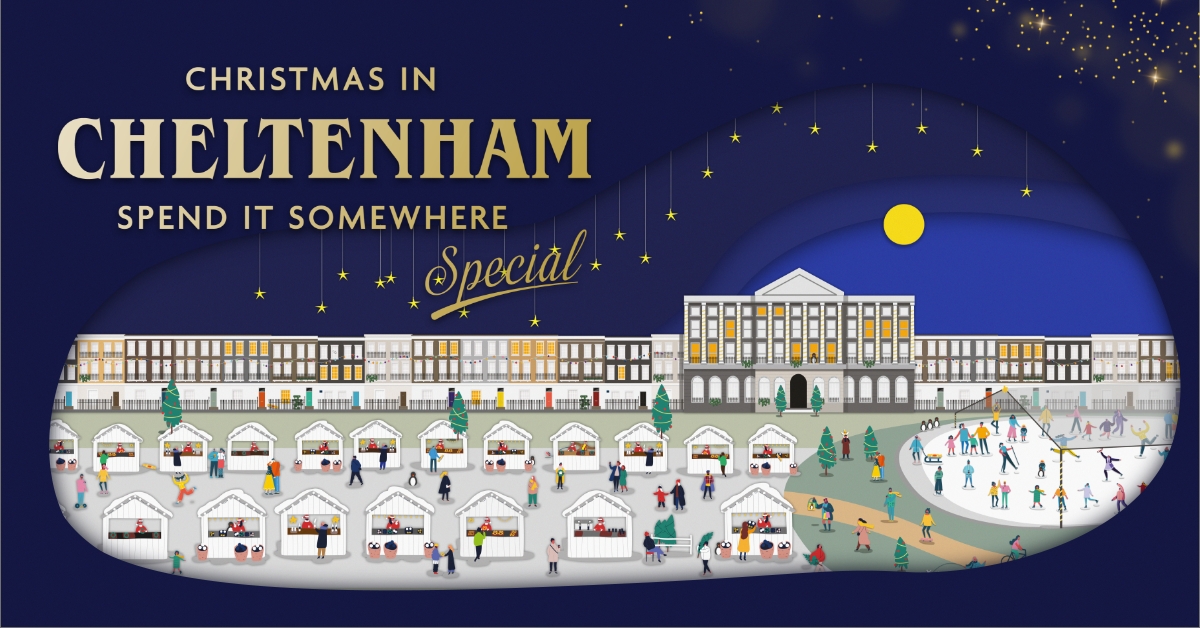 As well as the opening of the magical Cheltenham Ice Rink, the town's Christmas market will open on Saturday alongside the switching on of festive lights across the town centre. The new Christmas market, organised by Cheltenham BID and operated by the UK's largest specialist market operator, Market Place Europe, will look the part with traditional festive chalets offering a variety of gifts and food and drink.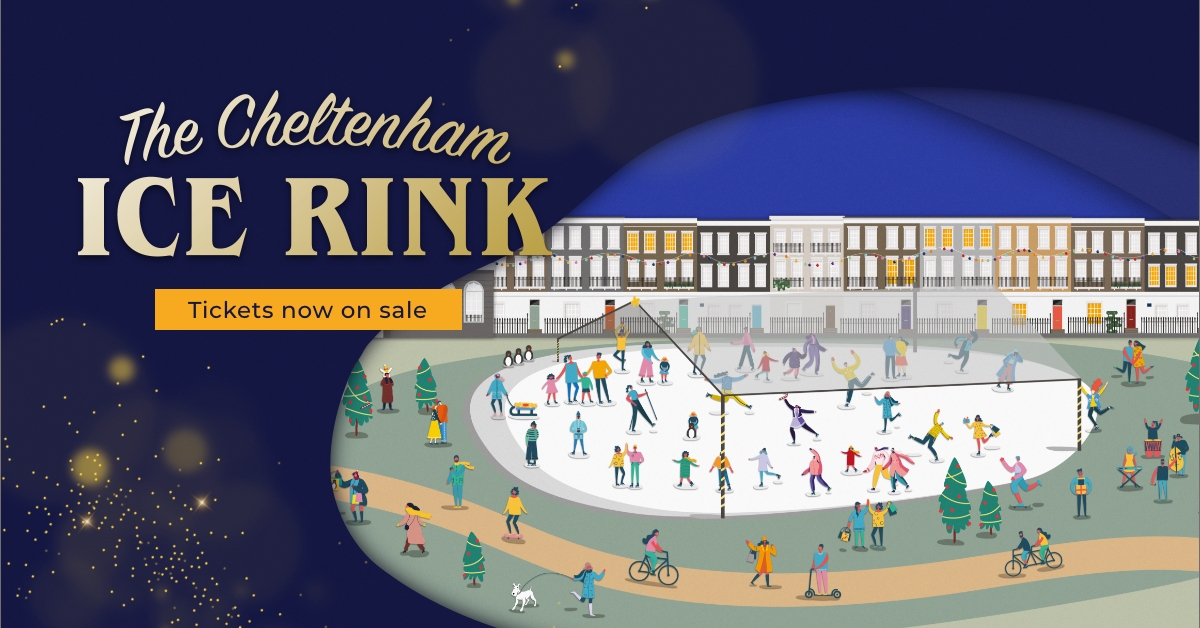 The town will also come alive on Saturday with magical roaming characters delivering promenade theatre, festive music and ethereal illuminated dance displays from 2pm until 7pm. The Snow Queen and the White Wolf will enchant visitors and the Fairy Godmother will sprinkle wonder from The Brewery Quarter to Montpellier. As dusk falls, the stunning Christmas lights will astonish shoppers and skaters as Cheltenham celebrates the beginning of the festive season.
*Click here for a downloadable map of the lights switch on event.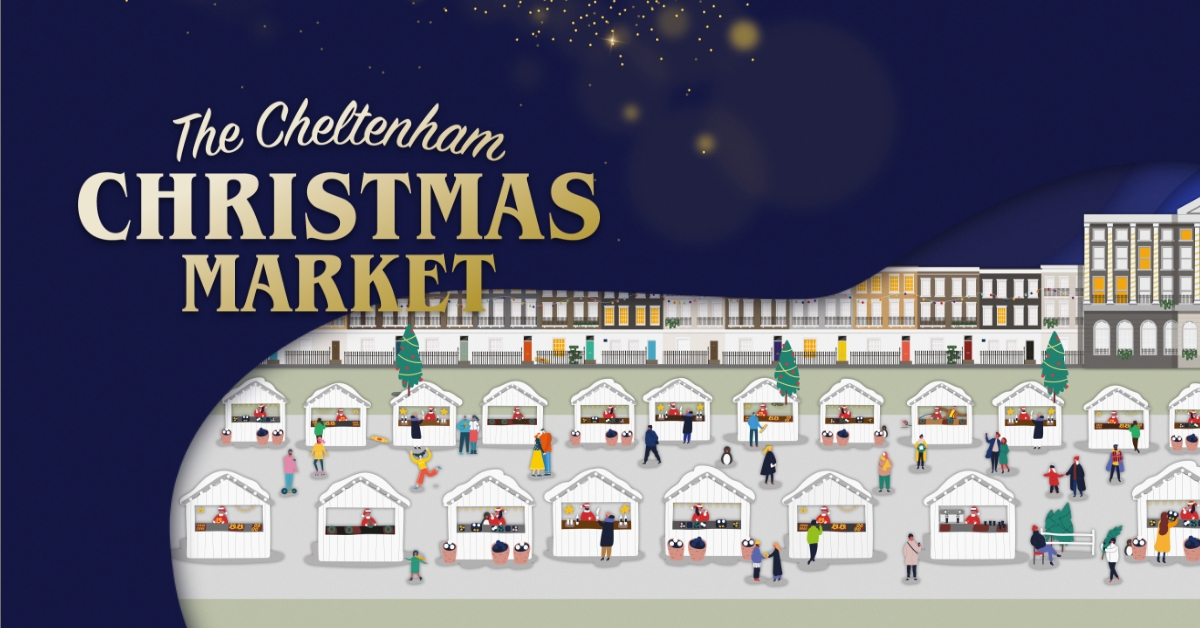 To help visitors find their way around the town and keep up to date with the main Christmas events, a programme has been created listing the key events and locations. *The programme will be available in a variety of businesses across the town, at the ice rink box office situated beside Imperial Gardens and can be downloaded here.
Cllr Victoria Atherstone, cabinet member for Culture, Wellbeing and Business, said: "With so many of us having missed out on a proper Christmas last year due to the pandemic, it's truly wonderful to see such a fantastic festive offer in Cheltenham this year that I'm sure will be enjoyed by visitors and locals alike. The Council is committed to supporting the town, our businesses and community to recover and thrive. This is a great example of this and testament to the partnerships and collaboration behind the scenes that have worked so hard to bring this together."
David Jackson, manager of Marketing Cheltenham, said, "It's a well-known fact that the Christmas trading period is absolutely vital for retailers and hospitality businesses, but of course this year it's more critical than ever. We're delighted to see such a comprehensive programme of Christmas events and experiences therefore that when combined with Cheltenham's superb shopping and dining, really does give us a compelling offer that can compete with anywhere. Huge thanks to Cheltenham Borough Council, Cheltenham BID, the Jockey Club and all of our sponsors and partners for helping to make this happen."
The Cheltenham Ice Rink will be open daily (except Christmas Day), Sunday to Thursday 10am – 8pm and Friday and Saturday 10am – 10pm. For the traditional Christmas holiday fortnight between Sunday 19 December until 2 January it will be open daily 10am – 10pm except for Christmas Day. Tickets can be booked online here - Cheltenham Ice Skating Rink and are from £8 for children, £9.50 for adults, £8.50 concessions and £32 for a family ticket. Party packages and group discounts are also available. Tickets are also available from the ice rink box office, subject to availability.
To keep up to date with Christmas events, follow us on the Visit Cheltenham social media channels and visit our Christmas in Cheltenham 2021 Guide.
Related
0 Comments