The big week has finally arrived. The Cheltenham Ice Rink opens this Thursday in Imperial Gardens. To celebrate we have a 25% discount, exclusively for TURF Cheltenham customers!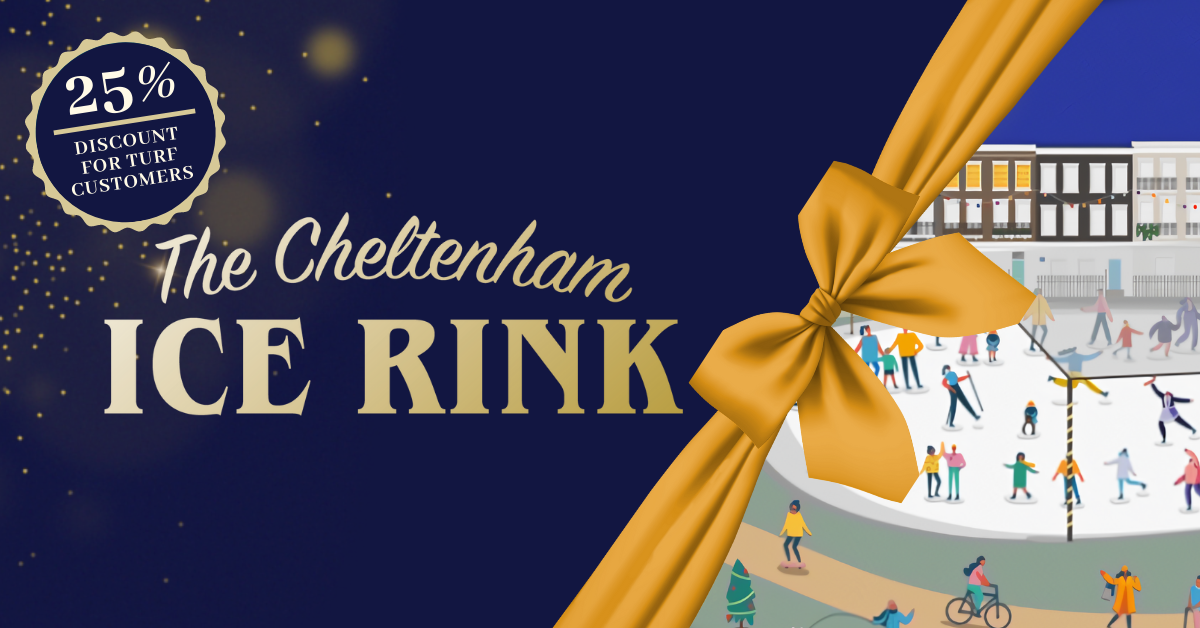 We are incredibly lucky in Cheltenham, we have many fabulous independent hospitality businesses that make our Regency town truly unique. 40+ of these businesses have joined together to form TURF Cheltenham. Simply eat, drink, dance or sleep at any of the 40+ TURF member hospitality venues this month and receive a voucher with a 25% discount code for ice skating tickets in November.
T&C's - This 25% discount is valid for any ice skating session from the 18 November to 30 November 2021 only. (The ice rink is open daily until 2 January, excluding Christmas day).
To discover the 40+ independent venues taking part, including some of the most known and loved independently run cafes, restaurants, bars and hotels in Cheltenham such as - The Find, Sandford Park Ale House, Sixways Wine Bar, The Railway, WoodKraft, Bar and Wok and Purslane, go to www.turfcheltenham.co.uk
Related
2 Comments