Craft Festival Cheltenham returns from 13th to 15th August with over 100 of the finest designer makers and artists from across the UK exhibiting at Cheltenham Town Hall. A beautiful setting for a celebration of making, creativity and shopping.
"We're thrilled to be bringing live event back and will host the third Craft Festival Cheltenham from August 13th to 15th. Typically over 3000 local people join us to experience the best in hand made, original jewellery, ceramics, glass, textiles, woodwork and furniture. For over 18 years, Craft Festival has built a reputation for excellence. We are responsible and experienced event producers and are taking the best advice to host a safe event for everyone to enjoy" said Sarah James, Festival Director.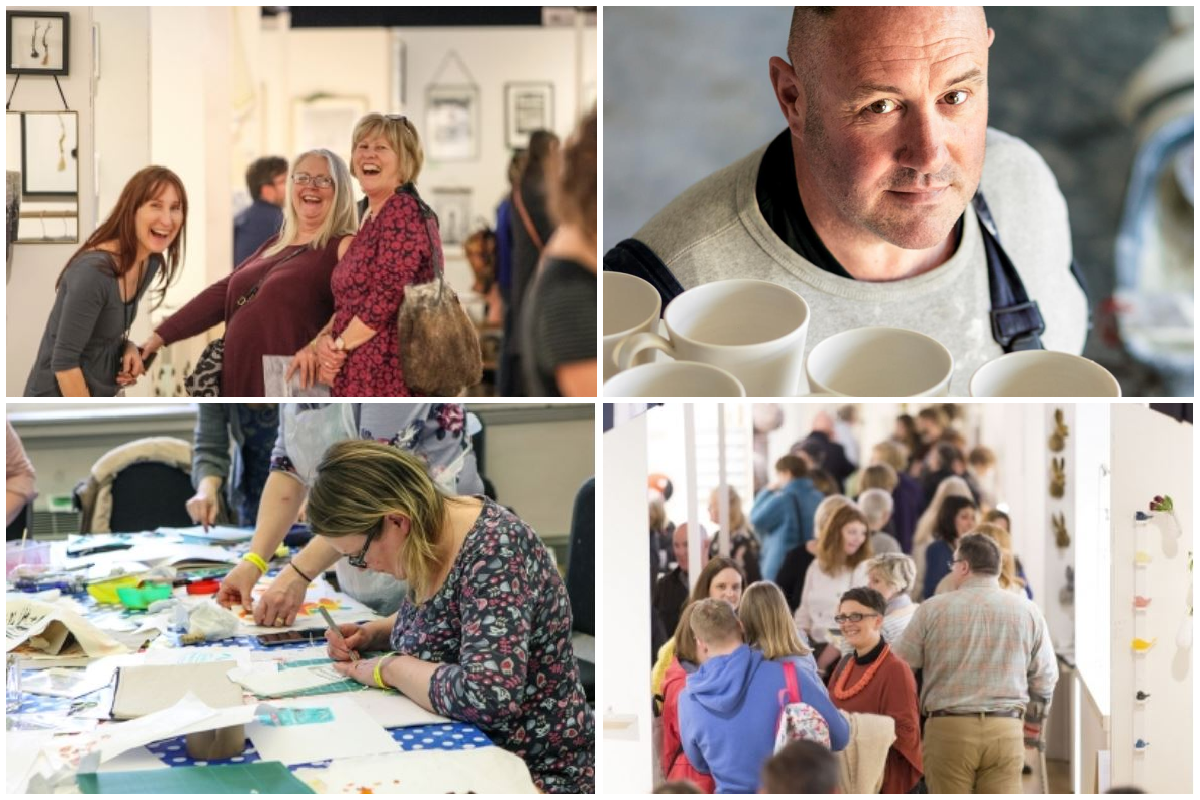 Craft Festival Cheltenham 2021 Highlights
"Craft Festival customers tell us they love the experience of meeting the makers, understanding the making process, hearing about the inspiration for design, and the unique shopping experience. We're excited to be bringing back our live event programme – and with the safety of our visitors, exhibitors, contractors and colleagues front of mind" said Sarah James.
In addition to meeting over 100 inspirational small businesses, the Craft Festival hosts workshops for all ages provided by the Gloucestershire Guild of Craftsmen, craft demonstrations, a Live Portrait Booth and free children's activities provided by Unit 12 Gallery.
Guest & exhibitor safety is priority
Safety measures planned for the event include socially distanced queuing, crowd management and a one-way system to spread out our visitors comfortably, enhanced cleaning and waste disposal, cashless transactions where possible, monitoring to ensure safe distancing, masks indoors and track and trace check-ins. All measures are subject to change following Government and local Guidelines, and advice from the Association of Independent Festivals.
Who are the Craft Festival Cheltenham organisers?
Craft Festival is a non-profit making organisation with a reputation for curating and hosting the finest designer maker events in the UK. Over 18 years is has created some of the of the most beautiful craft festivals in Europe.
During the pandemic Craft Festival created Digital Craft Festival drawing an international audience of over 30,000 visitors. Craft Festival also launched Find a Maker, a curated directory of new and established makers, galleries and craft organisations, all chosen for quality and originality. Find a Maker is a growing community of over 300 makers.
Find out everything you need to know here - www.craftfestival.co.uk/Cheltenham
Keep up to date via social media - Instagram @CraftFestival, Facebook: Craft Festival
Related
0 Comments