Sudeley Castle & Gardens is now fully open for the summer season (June - 31 October) and ready to welcome locals and visitors. The castle team have thrown open the doors to their treasured castle rooms and Royal Sudeley exhibition for the first time this year!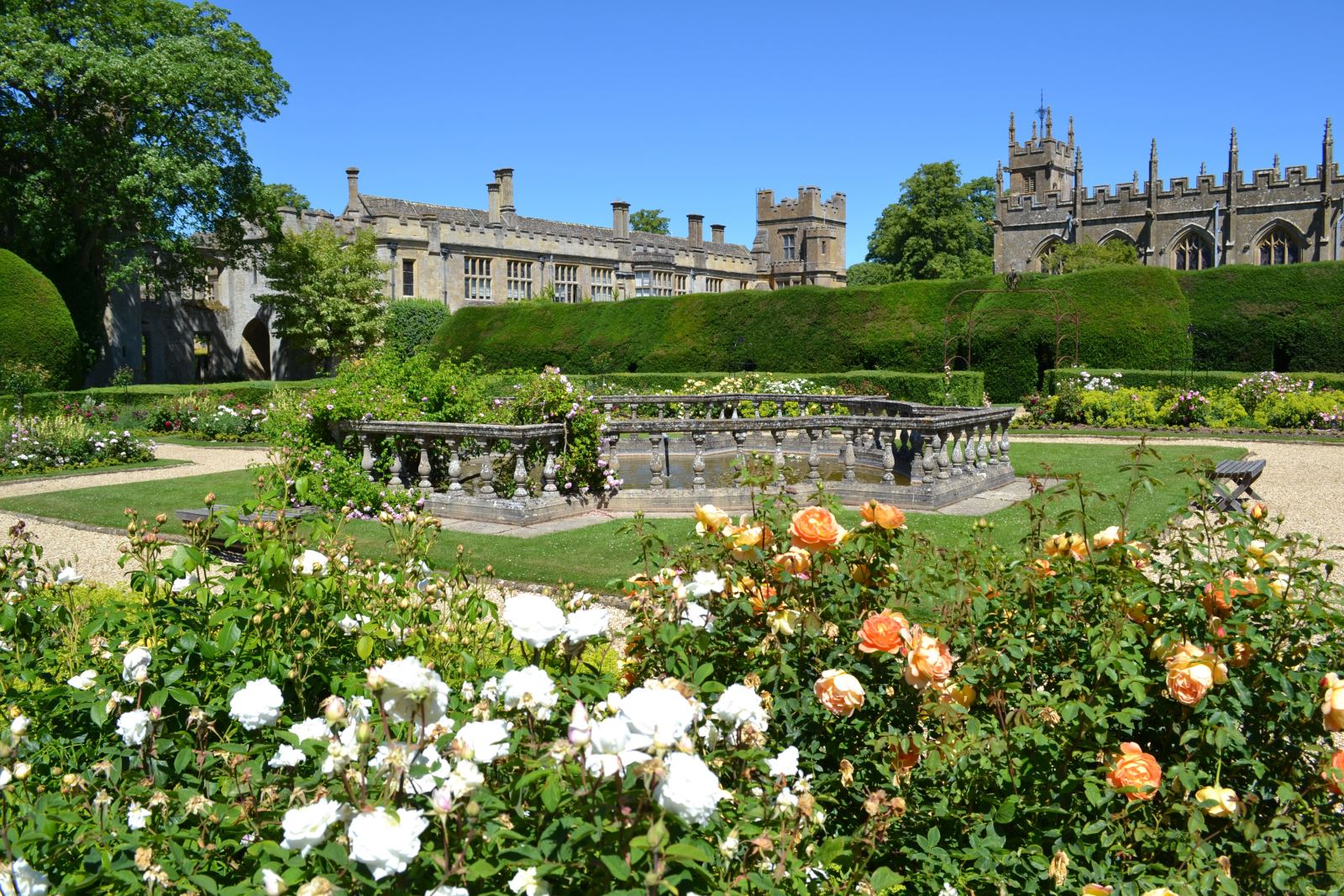 The inside areas including exhibitions, castle rooms and St Mary's Church are all now open to visitors, having been closed for the last 15 months. Visitors can discover the castles eventful 1000-year history showcased throughout the recently refurbished Royal Sudeley 1000, Trials, Triumphs and Treasures exhibition and take in the private family castle rooms.
Sudeley boasts a vast artwork collection and whether exploring rooms or wandering the corridors, the walls are adorned with paintings by the great masters, such as Van Dyke and Turner, as well as the Tudor Succession Planning, originally commissioned in 1572 by Elizabeth 1.
Whilst exploring the castles award winning gardens, visitors also have the opportunity to see Queen Katherine Parr's tomb, the last and surviving wife of Henry VIII. Entombed in the restored St Mary's Church, Katherine Parr is the only English queen to be buried on private land.
There is so much to see and do on a full day out at Sudeley Castle and families will love exploring the Pheasantry, home to one of the largest collections of rare and endangered pheasants from across the world. To top off a jam-packed visit, children can let off some stream in the fully equipped adventure playground, with a giant fort, zip wire and so much more!
General Manager, Shane Samarawikrema says: "Summer is such a wonderful time for us at Sudeley Castle with our rooms and exhibition now fully open, set against the backdrop of 10 award winning gardens and not forgetting our adventure playground and Pheasantry.
"This is a chance to make magical memories with the whole family, as visitors can fully explore our historic surroundings."
With all the facilities at the castle now open, visitors can also enjoy a range of freshly prepared light bites and snacks from the Castle Kitchen Pantry, the perfect pit stop on arrival at the castle. The Terrace Café, housed within the Banqueting Hall, also serves an extended menu featuring local ingredients, a selection of hot and cold food and speciality coffees.
All tickets for Sudeley Castle must be pre-booked online at www.sudeleycastle.co.uk and are on sale now with limited availability at weekends, so we recommmend that you book early to avoid disappointment!
What visitors can expect at Sudeley Castle & Gardens this summer...
10 magnificent gardens – including the Rose Garden, Secret Garden and Tudor Physic Garden
Exhibitions – highlighting over 1000 years of Sudeley history
Private Castle Rooms – still used by the family today
St Mary's Church – final resting place of Queen Katherine Parr
Huge wooden adventure playground and maze
Pheasantry
All within a short drive of Cheltenham town centre!
---
For more summer event inspiration visit...
Subscribe to the Visit Cheltenham fortnightly free newsletter
Related
0 Comments