'Be The Change' is the theme for the 2021 Cheltenham Science Festival taking place over three days in June (10-13 June 2021) at Cheltenham Town Hall. The Festival will ask the most important questions about the world today, probe new scientific insights and explore how to harness the energy of activists to make change happen.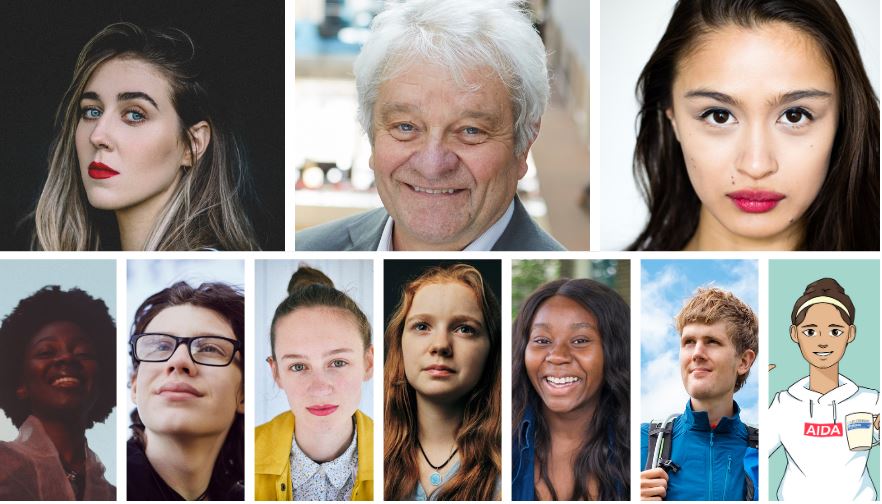 The Festival is delighted to welcome three Guest Curators: 
Paul Nurse
Nobel prize-winning geneticist and Director of the Francis Crick Institute, Paul Nurse will look at the tension between 'the rational' and 'alternative truths' as well as talking about his latest book What Is Life. He commented: "I like science festivals because they expose you to a wide range of science and remind you how this science affects the real world. In the light of recent global events, I will be revisiting some of the themes from my 2012 Richard Dimbleby Lecture on the New Enlightenment and asking how we develop and communicate policy advice concerning science when the issues are complex and the knowledge uncertain. I will also discuss how we reconcile personal freedoms with communal responsibility in an increasingly technocratic and science-driven world when decisions good for society conflict with the wishes of individuals."
Gina Martin
Exploring the Festival theme is campaigner and Be The Change author Gina Martin who will chair a panel of young activists. Campaigning for change on a range of issues across sustainability, fashion and lifestyle, health and wellbeing, education and disability rights, they are: climate activist Daze Aghaji; adventurer Alex Staniforth; ethical fashion blogger  Tolmeia Gregory; conservationist Bella Lack; ClimateinColour founder Joycelyn Longdon and naturalist and conservationist Dara McAnulty. Gina Martin said: "I'm excited by the prospect of in-depth conversations with activists from different generations, working on a variety of causes, and feeling energised by the optimism and hope of the young activists I'll meet.  We need science festivals to counterbalance all the misinformation, polarisation and politicisation we've experienced in the last 17 months."
Camilla Pang
Award-winning author of Explaining Humans and autism advocate Camilla Pang convenes a panel of experts to look at evolution on different scales: molecular, cellular and social, and how neurodiversity is paving the way for AI evolution.  She said: "This is a wonderful opportunity to showcase the science I love and scientists I admire, many of whom are working in lesser-known fields. I'm looking forward to meeting the Science Festival audience and seeing how they engage with the subjects I find so interesting. I'm hoping we can bring them alive for people."
The Festival's A.I. Guest Curator AIDA won Gold in the Best Use of A.I. category at the prestigious 2019 Data and Marketing Association Awards for creative start-up Tiny Giant and Cheltenham Science Festival.  AIDA will host the digital Festival stream.
Cheltenham Science Festival is for curious people of all ages and is an annual fixture for the UK's science community, who gather alongside journalists, artists and writers to share their latest ideas in thought-provoking and entertaining ways.  The Festival hosts the FameLab UK Final choosing the UK representative who will compete against finalists from 24 countries in November.
 Everything you need to know about the 2021 Cheltenham Science Festival...
The full Science Festival programme will be announced on 23 April 2021 
Cheltenham Science Festival  will take place 10-13 June 2021
Follow the social channels for updates #cheltscifest @cheltscifest
Related
0 Comments