The Coconut Tree aims to make it even easier for vegans to eat with confidence in 2021 with a new vegan menu & 50% off all food (collected from the restaurant) Monday - Wednesday until June 2021!
A new vegan-only menu - nicknamed the 'roots' menu - is available spotlighting the 16 plant-based options available.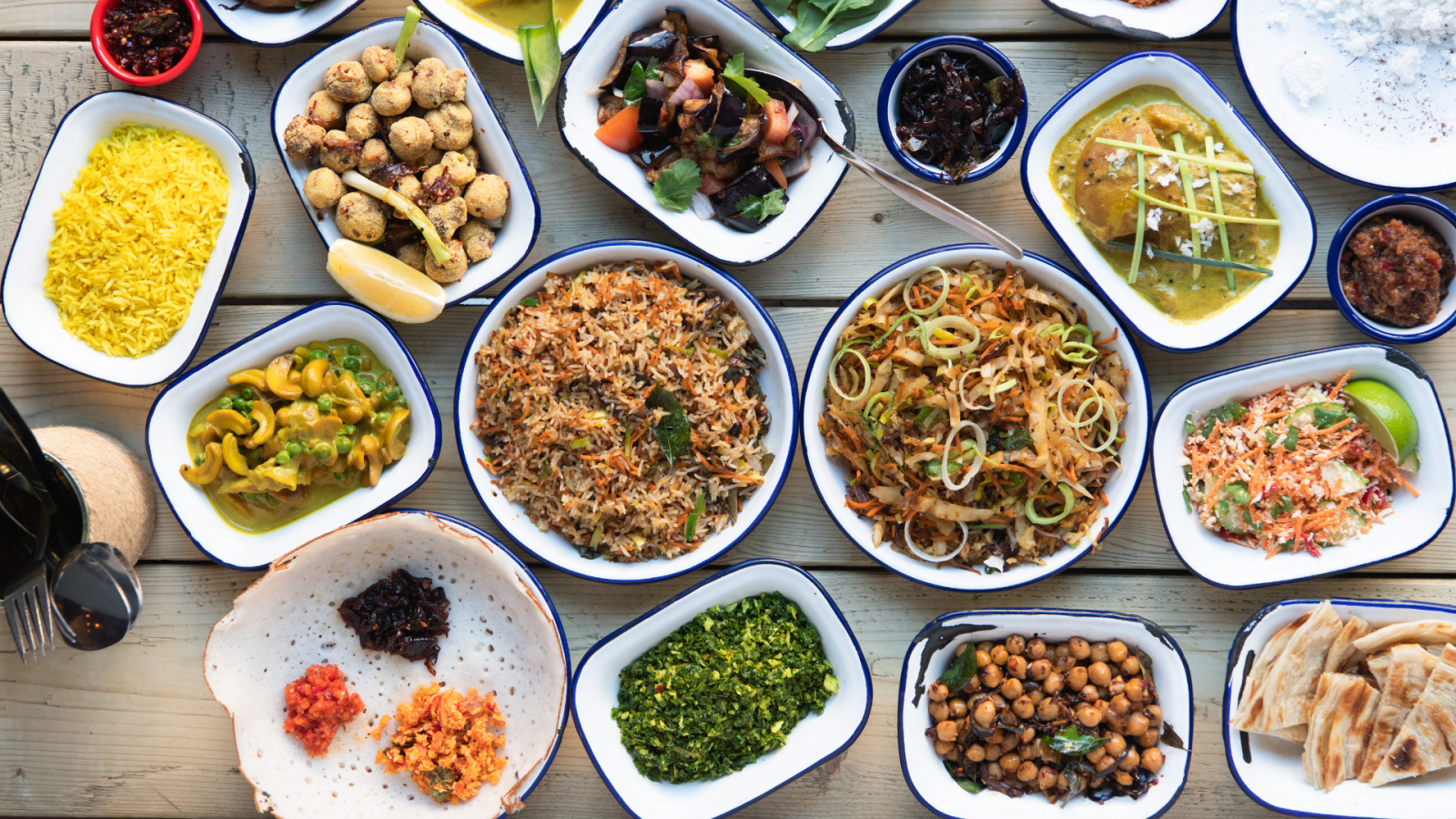 Brand Director Anna Garrod explained "Our restaurants have always been about being inclusive; our mantra is 'everyone is welcome at the table' and luckily, Sri Lankan street food is naturally abundant in vegan options.
But going into 2021, we wanted to make it even easier for those on a plant-based diet - for a day, a month, or for life - to feel confident ordering a Sri Lankan street food feast without having to scan past a variety of dishes that they couldn't eat."
Inspired by the UK Government's autumn Eat Out To Help Out scheme, all of The Coconut Tree's dishes - vegan or otherwise - will also be available at 50% off Monday - Wednesday, until 17th June 2021 for collection from the restaurant in St Pauls Cheltenham.
THE VEGAN 'ROOTS' MENU
The 16 vegan, street-food-inspired options at The Coconut Tree include 'Hoppers' – a bowl shaped coconut milk pancake served with sambal & Sri Lankan Salsa; 'Pineapple Curry' - freshly cut chunks cooked in coconut milk & fennel with a hint of Sri Lankan cinnamon.; and a firm favourite, their 'Fat Sister Pumpkin Curry' made with fragrant curry leaves, garlic and green chilli.
Meanwhile, the vegan 'Kotthu' is a fine example of a local hybrid served all over the country as a luxurious street food, made with finely chopped rotti cooked with a variety of fresh vegetables. A new vegan ice cream will also be added to the dessert menu.
To view the new 'Roots' menu, visit: The Coconut Tree website.
THE COCONUT TREE MISSION
In recent years, Sri Lankan food has been having a moment, with The Times identifying it as a key food trend, and BBC Food attributing its popularity to "most of the food world looking towards exciting new cuisines."
The Coconut Tree's take on the trend includes street-food style dishes, made up of smaller plates which are good for mixing and matching, or sharing with friends and family.
But despite being a key trend, Sri Lankan food is not as widely available or understood as other Asian cuisines; this is something The Coconut Tree is looking to change.
Brand Director Anna Garrod said, "We're making it our mission to help shape Sri Lankan eats in the UK. We had great success with our Eat-Out-To-Help-Out inspired offer at the end of 2020 - new customers gained the confidence to give Sri Lankan food a try for the first time, and many became repeat customers.
We want to build on that momentum in 2021 and position The Coconut Tree as the ultimate intro into Sri Lankan eats."
---
For more Cheltenham food inspiration check out...
Cheltenham International Restaurants
Cheltenham Gluten Free & Vegan Restaurants
Cheltenham Guide Book Recommended Restaurants
Or search in our Cheltenham Food & Drink section to discover more about Cheltenham, home to award-winning and Michelin starred dining, restaurants run by Masterchef finalists and some of the best independent and up and coming eateries in the region.
Related
0 Comments