The Gloucestershire Warwickshire Steam Railway (GWSR) – which operates heritage train services between Cheltenham and Broadway – ended its 2020 season having carried almost 29,000 passengers, at a time when Covid-19 imposed severe operational restrictions.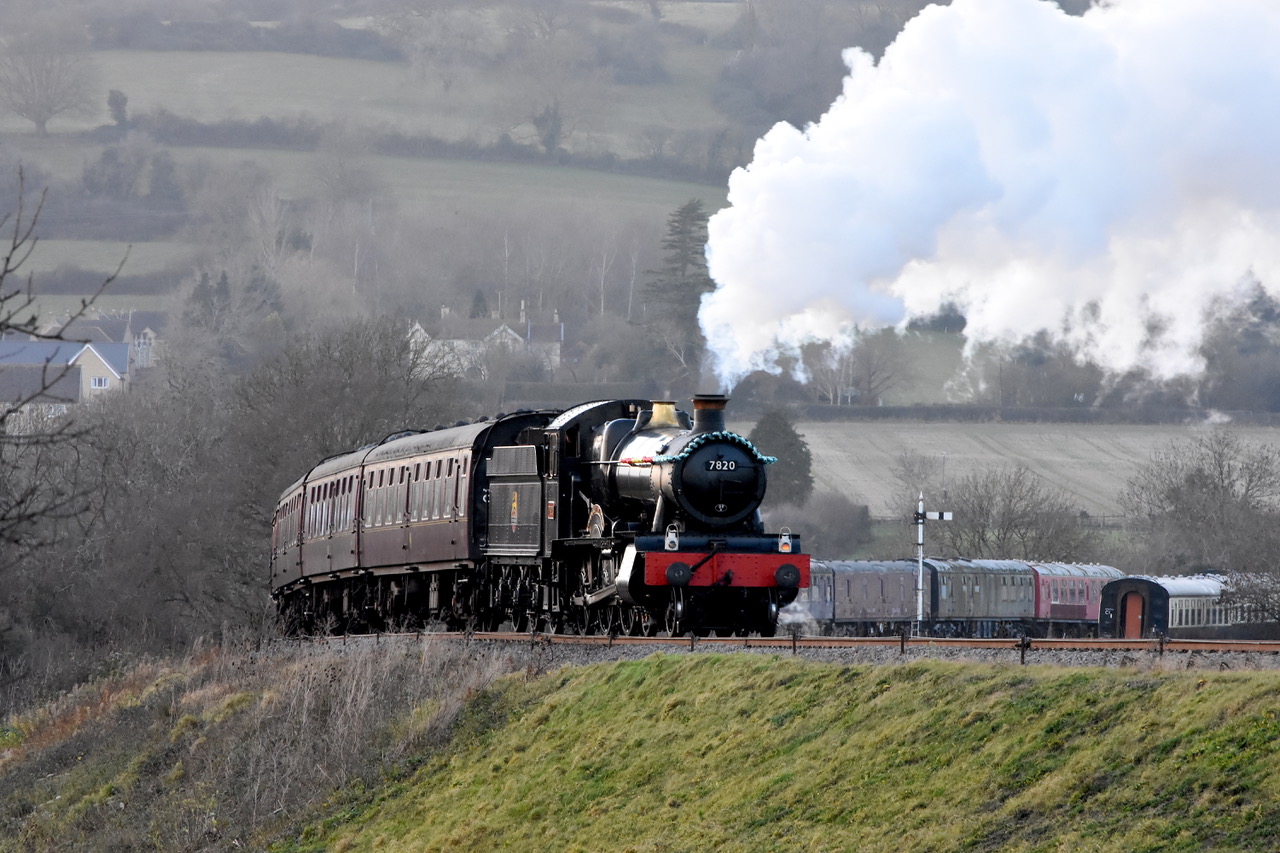 Image credit - Ian Crowder
Richard Winstanley, the volunteer finance director of GWSR Plc, says:
"While that is an encouraging figure given the difficulties we have faced, it compares with 125,000 passengers carried during 2019. That's a precipitous fall of 77 per cent. It's a truly sobering statistic that starkly underlines the effect of the pandemic: not just on us, but on the leisure industry as a whole. Yet despite the restrictions of running a Covid-compliant service, we have managed to more than cover the cost of running trains."
However bills still come in even when trains are not running continues Richard... "this was far from sufficient to meet all of the company's obligations so we needed to use some of our financial reserves to maintain the company, as well as seek Government support".
The GWSR started its 2020 season on 7th March, confidently expecting to increase passenger numbers with a much enhanced timetable. However, coronavirus was already causing increasing national concern and 15th March proved to be the last day trains ran for five months, with all of the summer special events cancelled.
With easing of restrictions, the railway resumed services on 15th August. But, as Richard Winstanley observes:
"It was a service that strictly managed the number of passengers with a range of measures to ensure Covid-19 compliance, including requiring advanced online bookings. It offered only a round trip of the whole line, using our corridor compartment coaches, starting and finishing at Toddington, so all the other stations were closed. The service proved extremely popular. A fully-booked train could range between 84 and 228 passengers, depending on whether compartments were occupied by just two or up to six people. In practice, the average train occupancy has been around 150."
However, the service came to an end with the second, November lockdown, although that was lifted in time for the railway's 'Santa Experience' service, which was modified to ensure good social distancing. This meant that although it was fully booked, the railway could only carry fewer than half of the 11,000 passengers who travelled over Christmas 2019.
Government support for GWSR
Richard Winstanley says:
"Fortunately, the Santa Experience generated a valuable contribution to the railway's funds. But, in order to survive, from a financial perspective, the railway had to arrange further funding both to meet current obligations and to provide a secure financial base for the future, as well as use some of the company's financial reserves. We were able to obtain vital grant funding from the Government's Culture Recovery Fund (up to £318,000), administered by the Heritage Lottery Fund to support business overheads; and loan funding partly guaranteed by Central Government but administered by our bankers."
He also praised the dedication of volunteers who "went above and beyond" to ensure that the railway's services and 'Santa Experience' ran successfully. The GWSR has over 950 volunteers and just seven employees.
The railway is now shut. New Covid restrictions put paid to the railway's post-Christmas 'Mince Pie' trains and unsold mince pies and other refreshment stock has been donated to Tewkesbury food banks.
Richard points out: "No trains will operate now until March or April at the earliest and that timeframe is dependent on progress being made to bring coronavirus under control."
Typically, in January the GWSR would expect to see income from advance ticket purchases, including party bookings which are an important part of the railway's revenue; and for forthcoming special events. These revenue streams have, of course, dried up.
"This means that further fund raising will likely be required during the year in order that we can provide the financial assurance to maintain the railway for the future. Nevertheless, we're looking forward to welcoming our travellers back and are planning for an eventual full resumption of services, when the time is right."
Related
0 Comments