Families in Cheltenham can track down and bring the 'Christmas Spirit' to life on their smartphones this winter thanks to Cheltenham BID.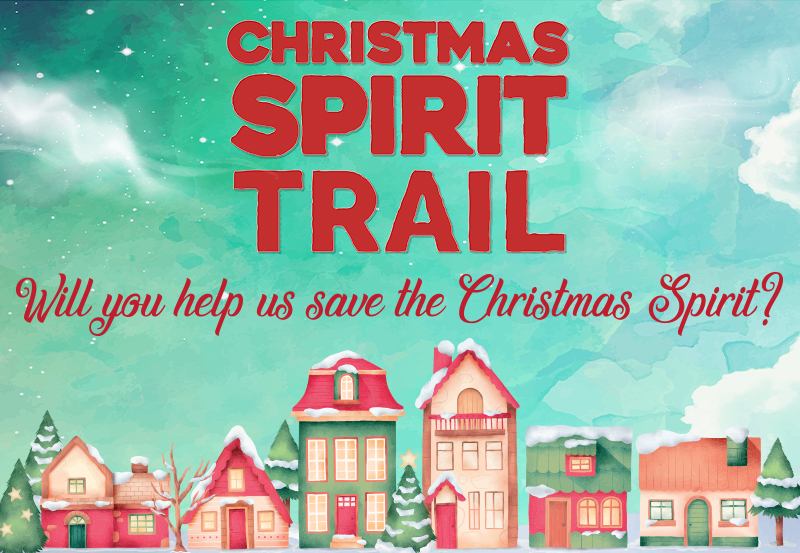 Every parent's mind is going to be on lockdowns this Christmas and how it will affect them and their families. Cheltenham BID are keenly aware of this and have planned activities for families that can be done safely, socially distanced and contactless. For one of these, they've teamed up with QR code trail experts High Street Safari to create an interactive story-trail that is designed to encourage children to walk, have fun, get engaged and most importantly, take their minds off the pandemic.
The trail will take place Monday 7 December - Sunday 3 January and will be positioned around the town centre with 10 'Christmas Spirit' characters and will take on average 45 minutes to complete. It's completely free for families and groups to take part in and a heart-warming Christmas e-book is the prize at the end. At around 1.5 miles or 3,500 steps it should keep families fit and active too.
The trail works by utilising contactless QR codes, without the need for families to download or sign up to anything. 10 jolly window characters, all specially created for the trail have been placed around Cheltenham town centre for families to hunt down. There is no need to actually go inside the venues.
The Christmas Spirit Trail revolves around a magical story that includes Albert Claus, the less famous brother of Father Christmas. His job is to maintain the Spirit of Christmas by spreading joy bubbles on Christmas day, but he's gone missing! By visiting the trail stops and speaking to each of the cheerful 'Spirits of Christmas', players will learn what has happened to Albert and, finally, be able to solve the mystery, save him and read the conclusion with the free e-book at the end.
When families in Cheltenham scan each character's unique QR code the character will burst to life with an animation on their smartphone and they'll learn their names, stories and gather clues. Younger children will enjoy spotting the colourful characters in shop windows and older kids, and grown-up ones, will engage by hearing the stories.
Stay up to date via the Facebook Event here.
To find out more about the trail, visit the The Christmas Spirit Trail.
Related
0 Comments