The Gloucestershire Warwickshire Steam Railway (GWSR)'s 'Santa Experience' trains have sold out, a week before the first special train takes families to the 'North Pole' from Toddington on 5th December. (Steam train fans will be delighted to hear that there is still availability on the 'Mince Pie Special' trains. Read on for full details....
At a time when many organisations have had to cancel their Santa experiences, the railway's volunteers – led by 'chief elf' Mike Leggett – have been working flat-out to make the trips both Covid-compliant as well as a memorable family occasion.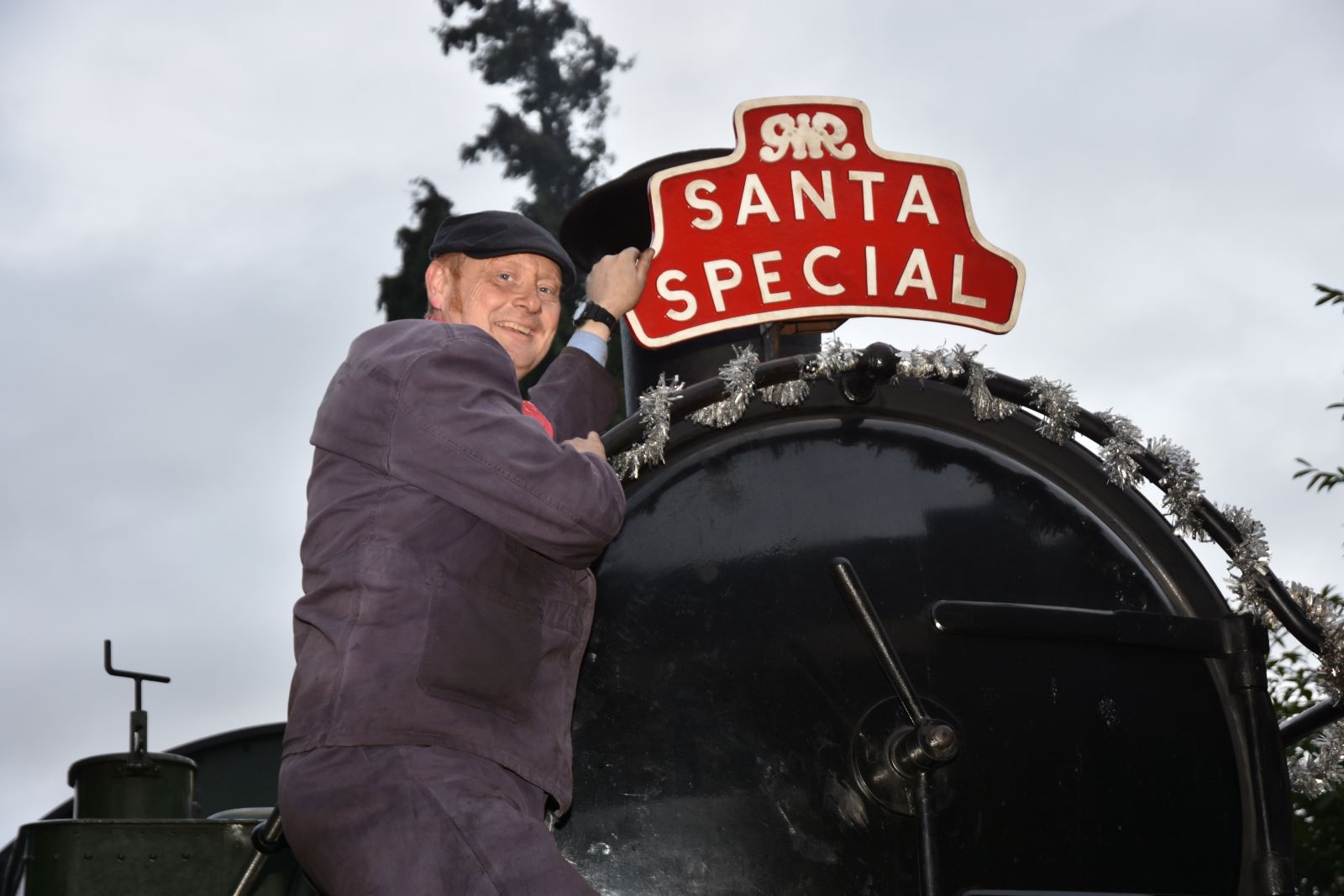 Mike Leggett explains: "Because of the need for social distancing and to make sure that our visitors as well our volunteers are safe, we have had to make a number of changes compared with our usual 'Santa Specials'.
"For instance, the trains will operate from Toddington rather than Cheltenham Racecourse because there are better facilities there, including the 'Flag & Whistle' tea rooms. At Winchcombe station, renamed 'North Pole' for the occasion, there is plenty of room to enjoy refreshments as well as meet Santa in a socially-distanced way.
"Even Santa has to comply with the government's Covid-19 guidelines and will be wearing a mask!"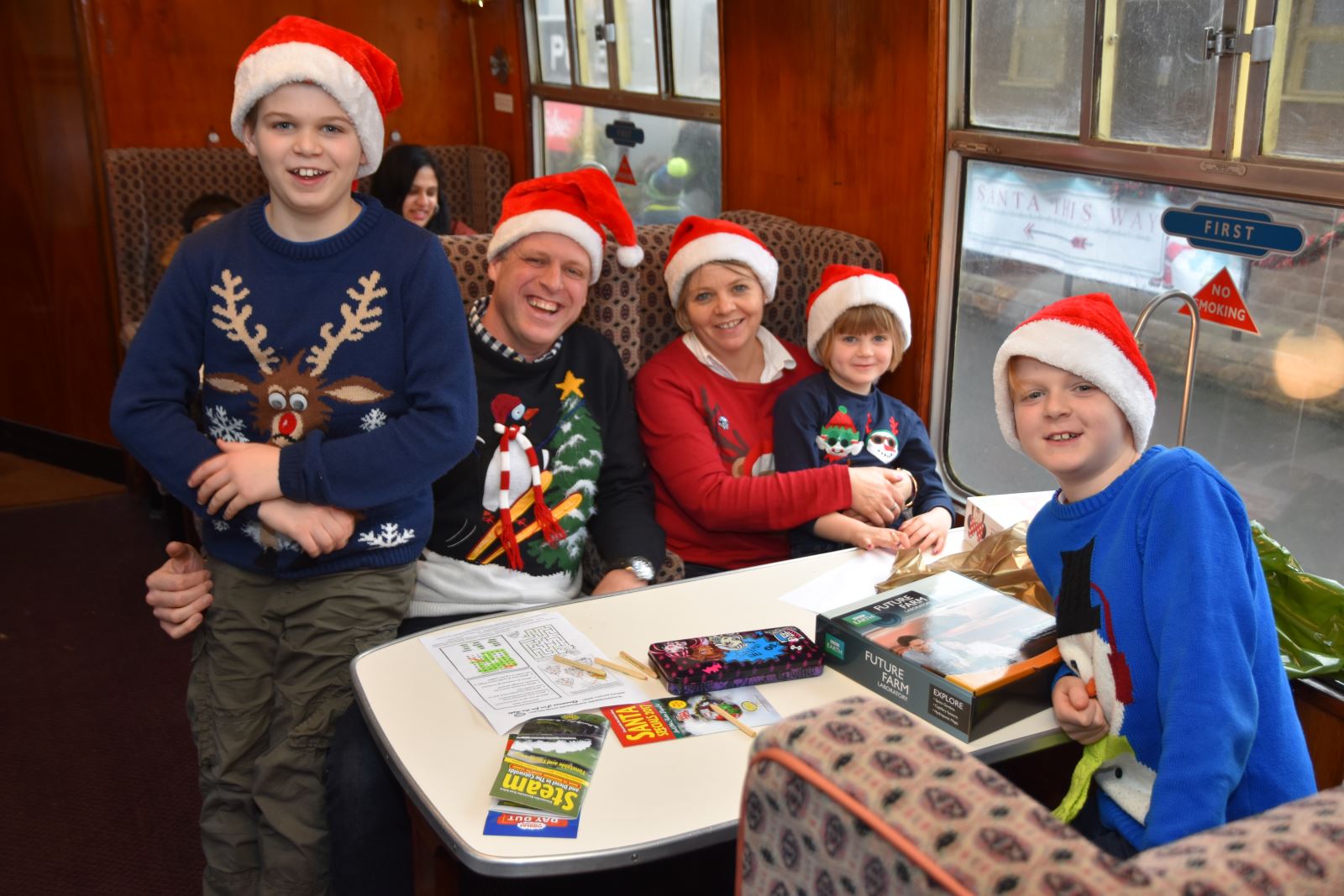 What hasn't changed is that all youngsters receive high quality gifts and, this year, a goody-bag too as they leave to go home.
"It has been a steep learning curve to put all these arrangements in place but I'm certain that everyone will have a wonderful time and we are very much looking forward to welcoming families."
The railway's six-coach trains are made up mainly of old-fashioned coaches with compartments accessed through a sliding door from a side corridor. "This means that family groups are well isolated from other travellers and can take their face masks off while on the train," says Mike Leggett.
The 'Santa Experience' starts and finishes only at Toddington station GL54 5DT. At Winchcombe, free refreshments will be offered including mulled wine and mince pies; and families will be guided to meet Santa –at a socially safe distance. Mince pies and beers will be available to take home while hot food will be offered from the griddle.
Last year the GWSR took over 11,000 people to meet Santa. But because of the limits necessary to remain safe and covid-compliant, only 5,000 people will make the trip this time.
After Christmas however, the railway is running a daily service from December 27th to January 3rd 2021. The trains will take a round trip over the entire 14-mile line, starting at Toddington, continuing to Cheltenham Racecourse before returning via Toddington to Broadway and then back to Toddington. There will be plenty of time to take pictures at either end of the line as the steam locomotive uncouples from the train, 'runs-round' and re-couples at the other end for the return trip.
Full details of these trains and how to book tickets are on the GWSR's website. 'Turn up and ride' tickets will be offered at Toddington subject to seats being available – so it's best to book in advance. Tickets can be booked up to midday before the day of travel.
All services are subject to any further Covid-19 restrictions imposed by the Government.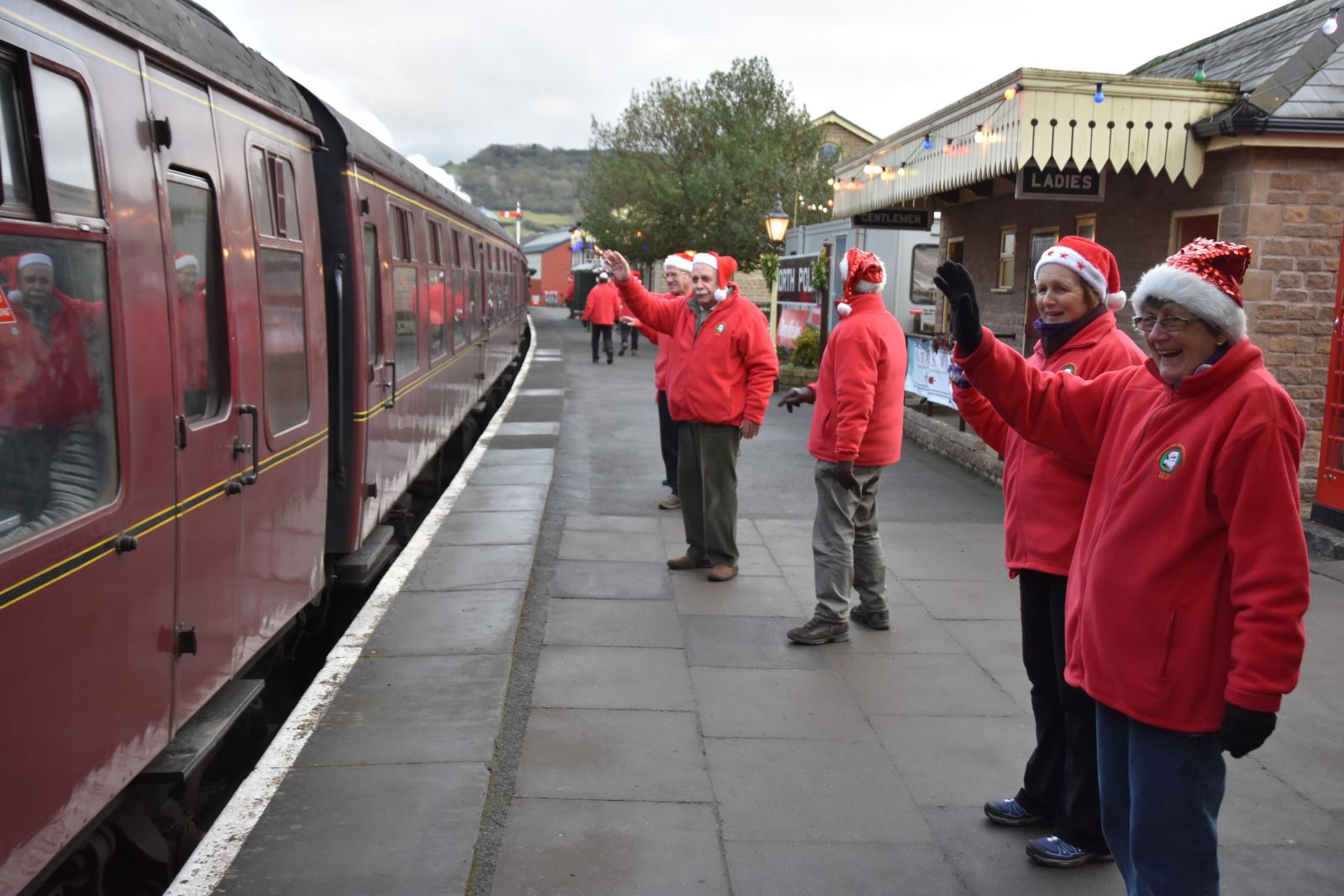 Related
0 Comments