Award-winning Sri Lankan bar & restaurant group The Coconut Tree has announced it will offer 50% off all food and non-alcoholic drinks Monday - Wednesday until the end of January 2021.
The street food pioneers said that they were originally inspired by the positive feedback they received for extending the 'Eat Out to Help Out' offer into September, and now, they want to use the opportunity to put Sri Lankan cuisine firmly on the map.
Brand Director Anna Garrod said, "In the UK, Sri Lankan food is not as widely available or understood as say, Indian or Chinese cuisine, and we want to help change that; we want to be the ones to make it mainstream.
Eat Out To Help Out gave people the confidence to try new things, and we met so many new customers as a result. We want to build on that momentum by extending the offer, and giving people an incentive to give our take on Sri Lankan street food a try this winter."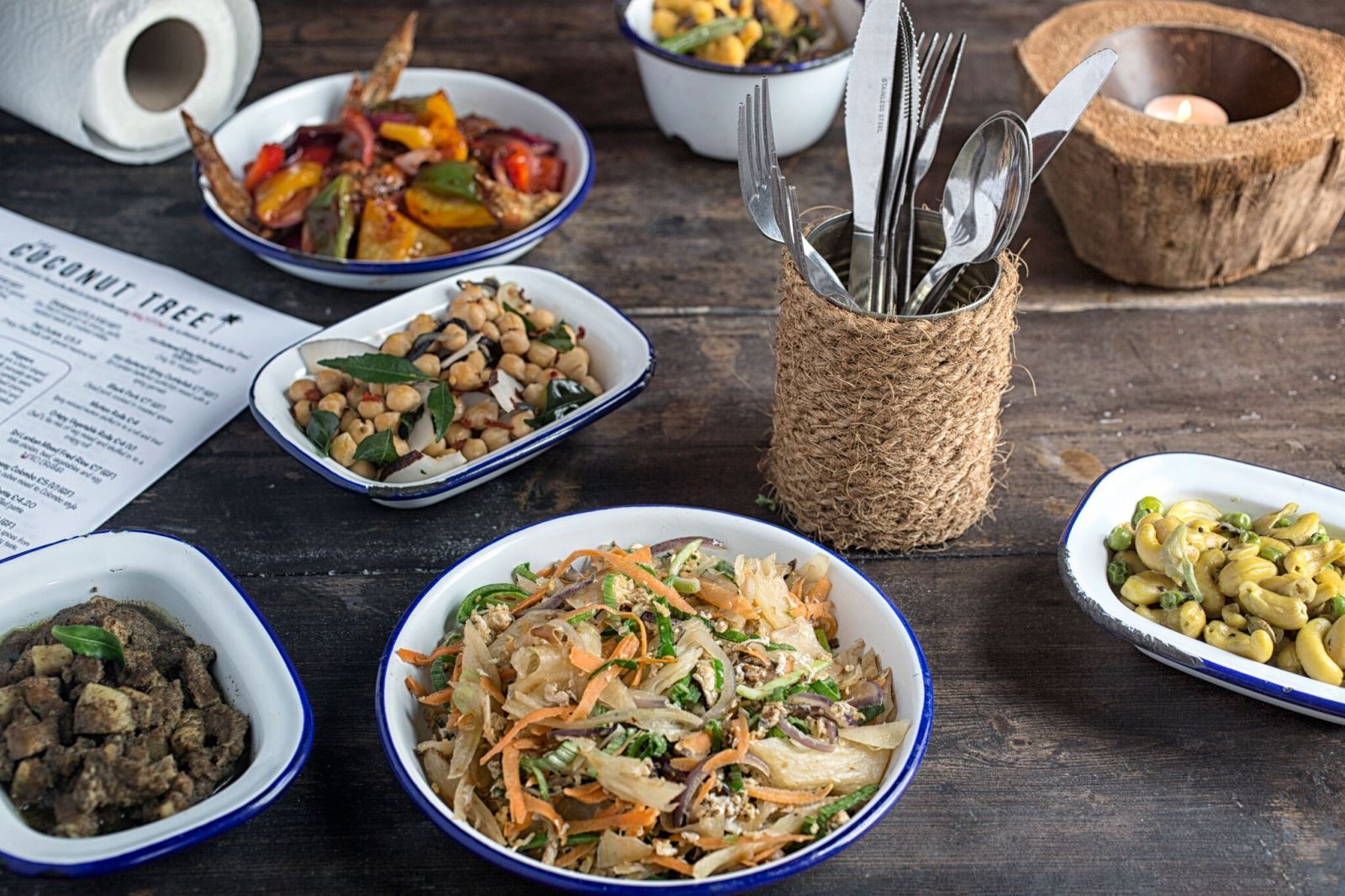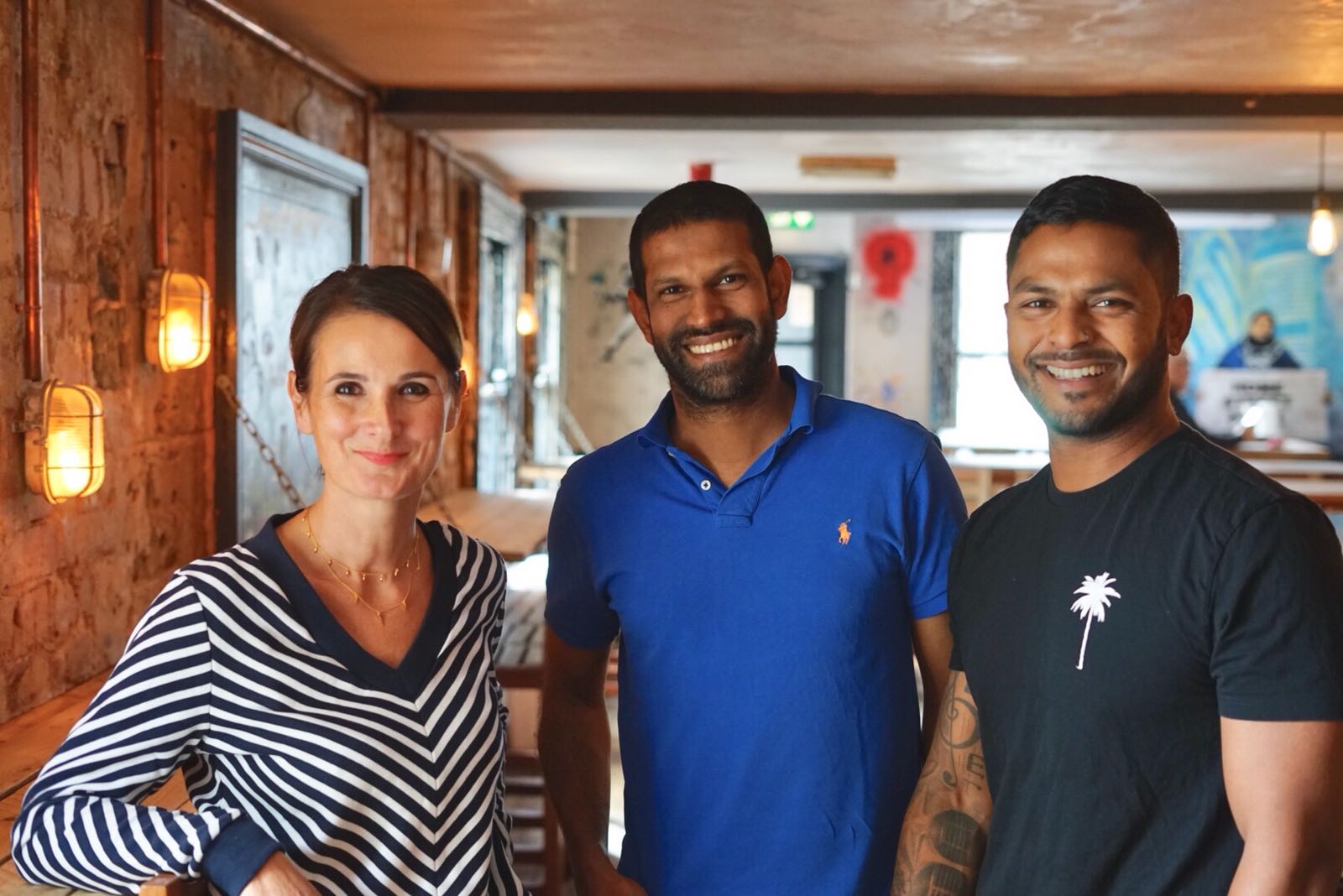 MENU
In recent years, Sri Lankan food has been having a moment, with The Times identifying it as a key food trend, and BBC Food attributing its popularity to "most of the food world looking towards exciting new cuisines."
The Coconut Tree's take on the cuisine is made up of smaller tapas-style dishes embracing plants, fish and meat - it's an abundant menu that naturally offers something for everyone.
Whilst curry dishes are featured, The Coconut Tree's curries never use masala, typical lemongrass or other more common Asian flavours, instead promising plates of flavourful food infused with authentic Sri Lankan spices.
Popular dishes include 'Hot Battered Spicy Cuttlefish'; green peas and 'Cashew Nuts' soaked and cooked in coconut cream; and 'Cheesy Colombo' – cheese cubes fried and mixed Colombo style. 'Jaffna Goat Curry with potato' is also a firm favourite, as is the 'Black Pork' which consists of diced pork belly cooked in 30 roasted spices. Finally, 'Kotthu' is a fine example of a street food served all over the country - made with finely chopped roti and cooked with egg, vegetables and / or meat.
Two new 'hybrid' dishes have also been added to The Coconut Tree menu in recent weeks:
Devilled Pork & Pineapple: Mixing two famous Sri Lankan dishes, this spicy, sweet, tangy and sour dish is a vibrant mix of juicy belly pork, red chilli, onion and banana peppers with garlic, spring onion and seasoning. The pork is cooked in the spices, before the veg is finished on a hot plate with the pineapple 'Achcharu Style'.
Chicken Curried Kotthu: Two of The Coconut Tree's best-loved and best-selling dishes come together for the first time; Vegetable Kotthu (finely chopped roti cooked with egg and vegetables, cooked on a searing hot plate), topped with juicy chicken off-the-bone in a rich curry sauce made with fennel, cardamom, cloves, cumin, house curry powder, onion and cinnamon.
In 2019, eminent food critic Jay Rayner visited the Cheltenham restaurant, citing a "raucous, rough-edged enthusiasm to the food" which manages "that rare trick of being totally laid-back and completely on point at the same time."
To view the up-to-date opening dates, times and to book a table at each location, please visit: https://www.thecoconut-tree.com/.
Related
0 Comments