As we face further restrictions due to Covid19 following this week's government announcement, nurturing our mental health and wellbeing becomes more important than ever.
The Cheltenham Trust's Art in YOUR Quarter pop up exhibition, which launches on Thursday October 1, aims to do just that, to comfort, create and inspire in the continuing challenging times that we are all living through.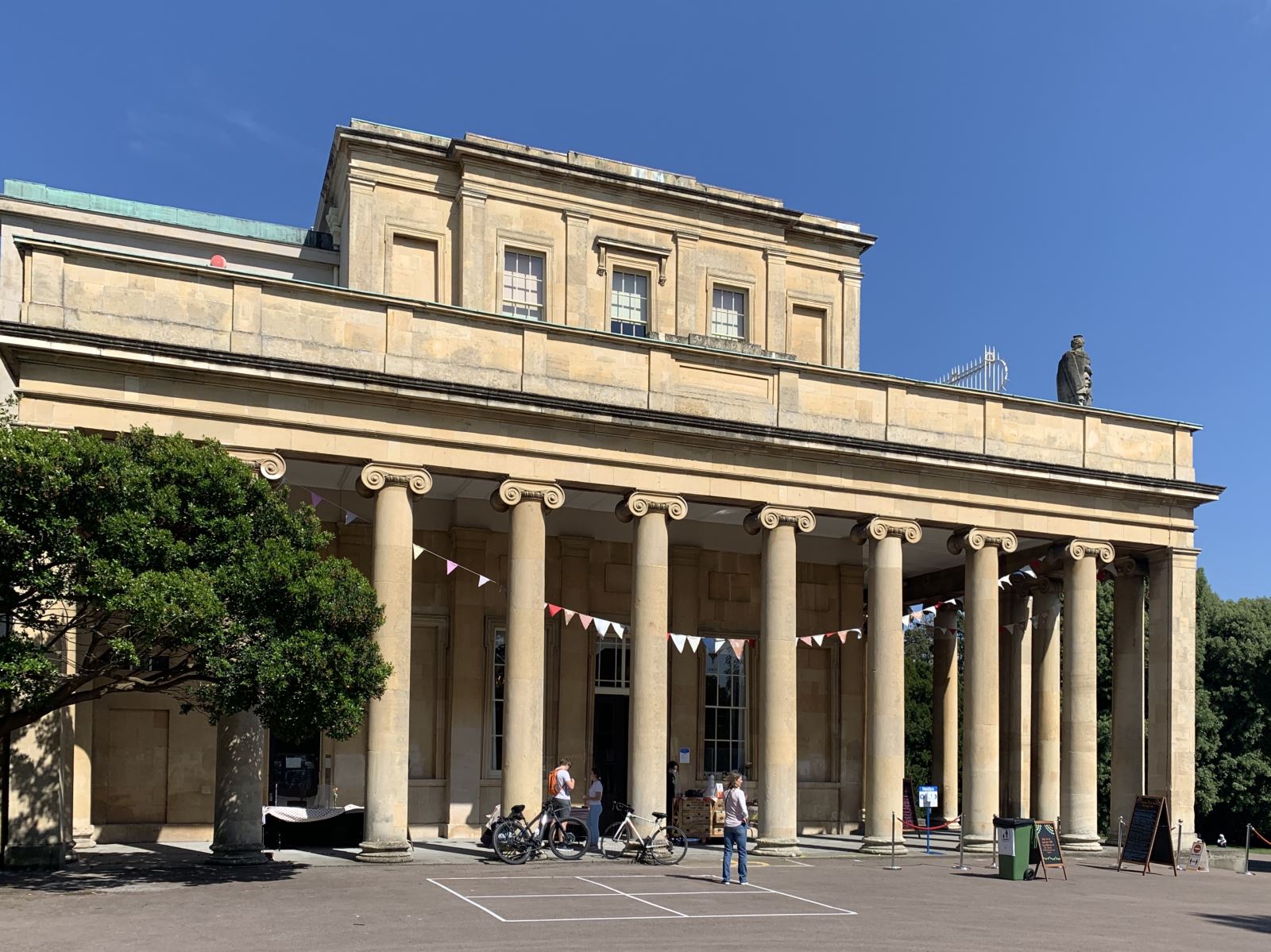 The exhibition has been created with artwork on display in a town trail located outside the Trust's iconic buildings, Pittville Pump Room Heritage Cafe, the Garden Bar in Imperial Gardens at Cheltenham Town Hall and The Wilson Art Gallery and Museum, and the phone boxes in The Promenade.
The exhibition runs from October 1 to November 1 and displays up to 40 pieces of work from arts and crafts to poetry and photography. Here's a preview of what you will be able to see at each location, from October 1.
At Pittville Pump Room Heritage Café the works on display are photography by Kate Sargent, poetry by Chloe Gorman, mixed media by Paul Towey, illustration by Alia Faisal, illustration by Sabrina White, watercolour by Grace Carley-Macauly, painting by Ella Regan, illustration by Keith Browning, drawing with ink, toning paper by Freya Saleh.
At the Garden Bar at Cheltenham Town Hall visitors can see mixed media, poetry and photography by Holly Richards, lino print by Richard Woods, textile embroidery by Louise Elizabeth Messenger, hand knitting by Ellen Hawkins, ceramics by Lucy Young, make up artistry by Halima Malek, collage by Elliot Thomson, watercolour by Helen Brown, painting by Rizpah Brinkman and Sue Brown on behalf of the Same Sea, Different Boat project.
At The Wilson in the display window are craft activities by Cheltenham Borough Homes' community investment team, mixed media by Jade Hands, craft activities by the Constant Ford family, craft activities by the Kirkwood family and craft activities by Zack Spiers.
At the phone boxes in The Promenade, the exhibits are illustration by Luna Lotus, photography by Danielle Tipton, illustration by Jose Casey, collage by Ross Morgan, illustration by J.P McCrossan, illustration by Emma Evans, illustration by STISH, illustration by Tom Graham, illustration by Martha Kelsey and illustration by Art Lad.
Come and follow the trail and see Cheltenham's creativity capturing how the community responded to living through history.
Related
0 Comments