In a first for bus travel in Gloucestershire, Stagecoach West has introduced audio-visual announcements across its Cheltenham Town Centre routes. The introduction of the new technology means that residents who are visually or hearing impaired can travel with added confidence, knowing they will never miss their stop.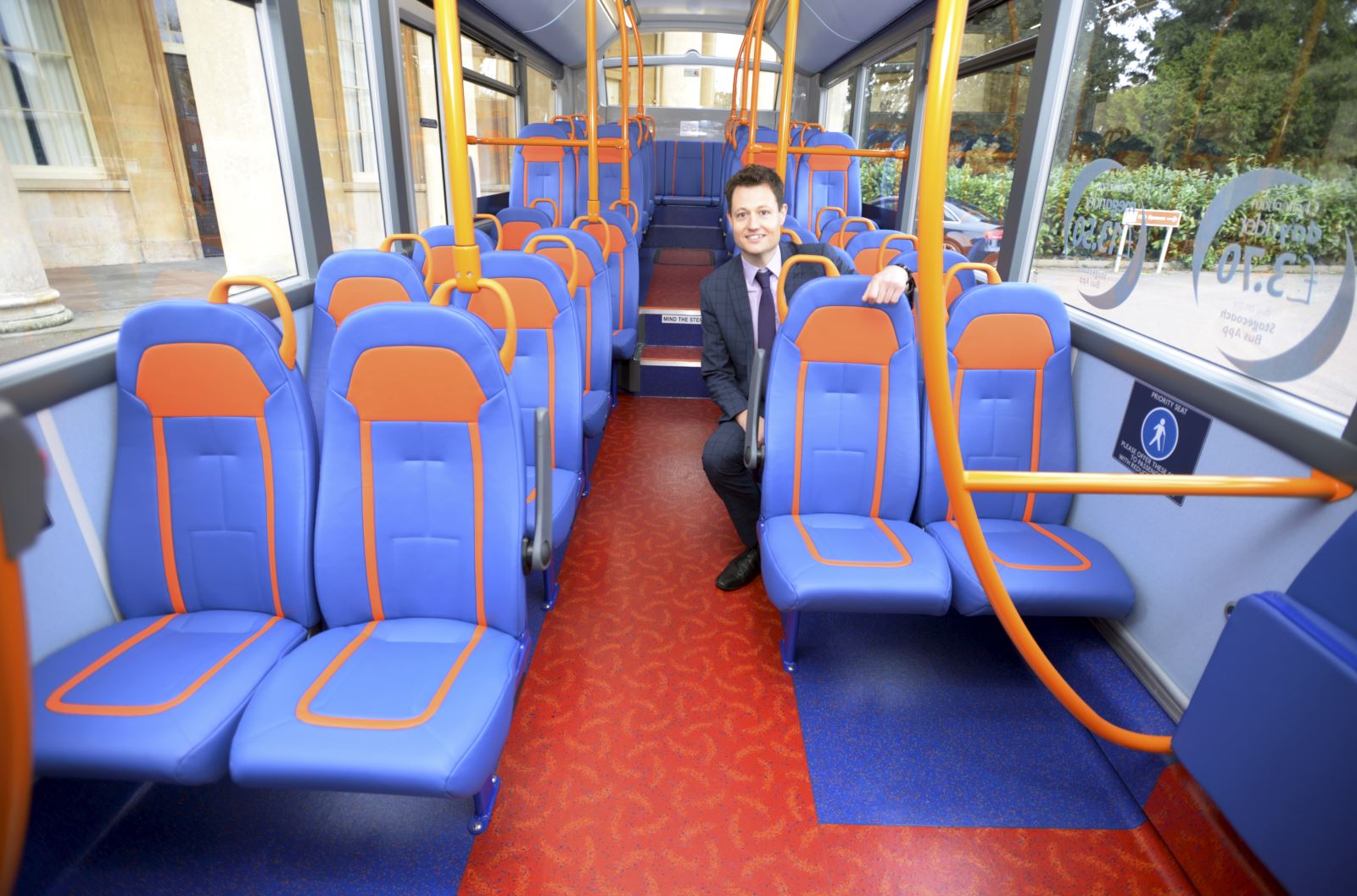 The feature, which will be available on all of Stagecoach's 14 state-of-the-art new buses, will include audio next stop announcements designed to sound before and when the bus reaches each stop. In addition, the name of the stop will flash on a screen inside the bus, reflecting the company's commitment to making its services accessible to all passengers.
Stagecoach West worked closely with the Gloucestershire Sight Loss Council to ensure the new feature fully supports residents who are blind and partially sighted. Commenting on his experiences using the new technology, Gavin Higgins, member of the Gloucestershire Sight Loss Council, said: "I was over the moon to try the new audio-visual announcements and I think they are fantastic. I've never felt so independent knowing I don't have to call on the driver to tell me when to get off."
Alun Davies, Engagement Manager for the Gloucestershire Sight Loss Council, commented: "We have been delighted to work with Stagecoach West and our blind and partially sighted members have highly valued the opportunity to provide feedback on the new audio-visual announcements. The Gloucestershire Sight Loss Council members are passionate about collaborating with local service providers and decision makers to make meaningful change. Our work with Stagecoach West is a shining example of what can be achieved."
In addition to the audio-visual announcements, the latest additions to the Cheltenham fleet feature an ultra-modern interior and are fitted with USB charging points next to every seat. They also benefit from Euro 6 engines which produce around 75% less nitrogen oxide and 95% lower particulate matter emissions than Euro 5 engines, ensuring that the overall emissions of each bus are lower than most domestic cars on the road. The vehicles are also manufactured with a start/stop engine to improve fuel consumption.
Rupert Cox, Managing Director at Stagecoach West, commented: "We want to ensure that every customer can travel with us and do so with confidence. The introduction of the 14 new buses to our Cheltenham network marks the next stage of innovation at Stagecoach West and our continued commitment to serving our community. We hope that the new audio-visual announcements will make our buses more accessible than ever and offer vital peace-of-mind to those who need it most."
For more information please visit the Stagecoach West website.
Related
0 Comments