For the next week the Everyman Theatre will be wrapped with decorative ribbon, joining a national campaign led by Scene Change.
The Everyman Theatre has been decorated by local set designers Lauren Dix, Jacob Lucy, Dora Furnival and Lucy Fowler as part of an initiative by Scene Change. The historic Cheltenham venue joins theatres across the country, including the National Theatre and RSC, as well as The Barn Theatre and Cotswold Playhouse in Gloucestershire in displaying positive messages of hope for live venues as they slowly return to operation.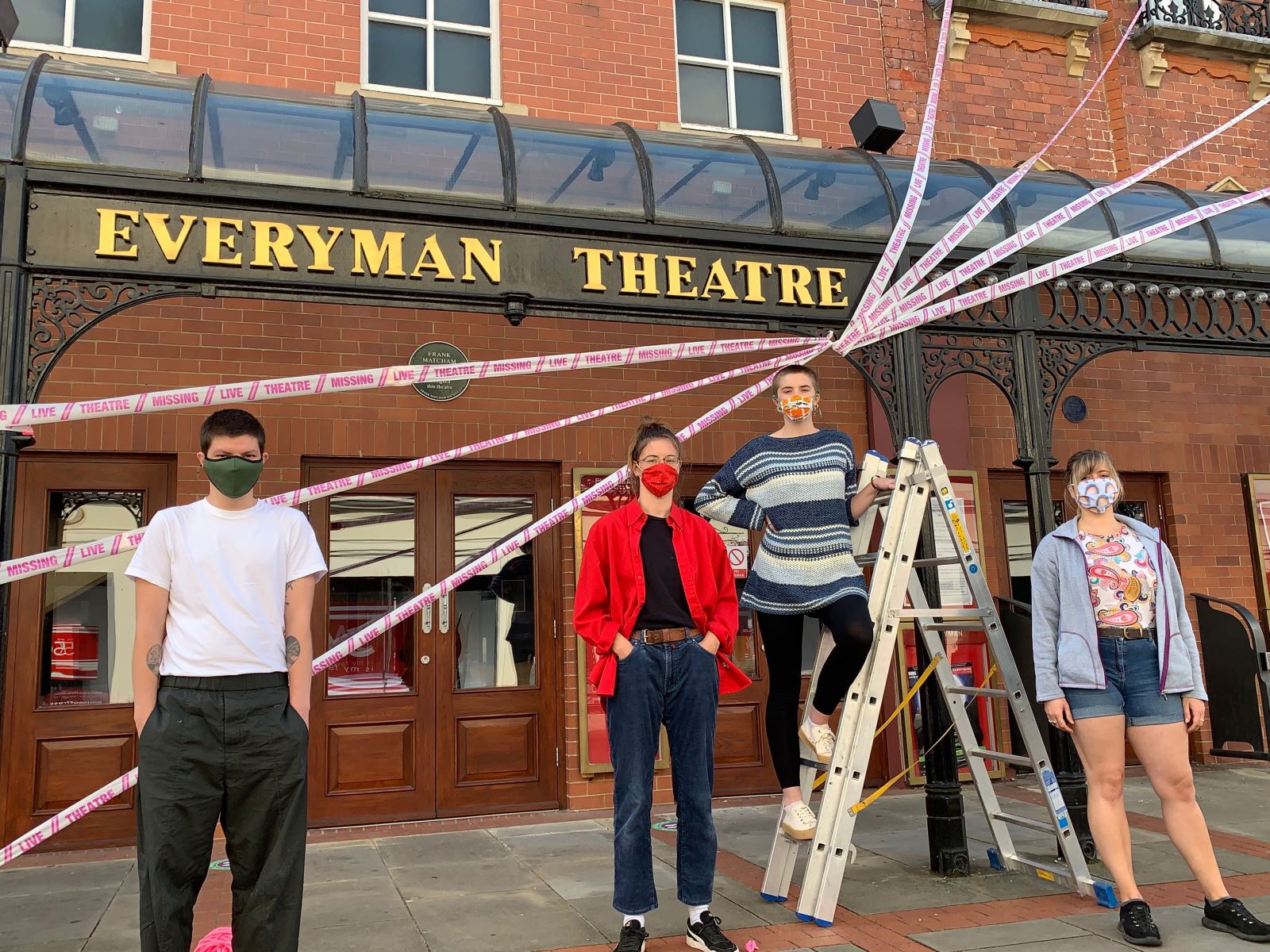 Mark Goucher, Chief Executive of the Everyman Theatre said: "Athough there is no confirmed re-opening date for the Everyman Theatre, recent announcements have offered some positive movement and we hope to make some further announcements very soon. We are pleased to join Scene Change in their initiative as it highlights the recent positive announcements and reinforces that the Everyman Theatre, all of our performers, our staff and our loyal audiences are currently missing the thrill of live theatre and are eagerly awaiting its return."
The Gloucestershire venues have been decorated by local designers Lauren Dix, Jacob Lucy, Lucy Fowler and Dora Furnival who volunteered their time on behalf of Scene Change.
Scene Change is a community of designers who work in theatre and want to bring joy and colour to venues that currently stand empty, devoid of their usual hustle and bustle.
The group of local designers have wrapped the Everyman in Cheltenham, the Barn in Cirencester and the Cotswold Playhouse in Stroud as part of a nationwide campaign. Pink barrier tape that reads #MISSINGLIVETHEATRE stretches across the frontages of the theatres.
The Everyman Theatre has taken further steps in returning to operation by re-opening the Café Bar for dine-in and takeaway service and announcing newly scheduled performances such as Strictly Come Dancing star Oti Mabuse on April 27 – 28, 2021 and a new stage adaptation of Dan Brown's best-selling novel, The Da Vinci Code, on 10 -15 May, 2021.
For more information on supporting the Everyman Theatre and future plans visit everymantheatre.org.uk.
Related
0 Comments