We are delighted that hospitality businesses are allowed to open from this Saturday, 4th July and look forward to welcoming overnight visitors to our beautiful Regency town for the first time since March.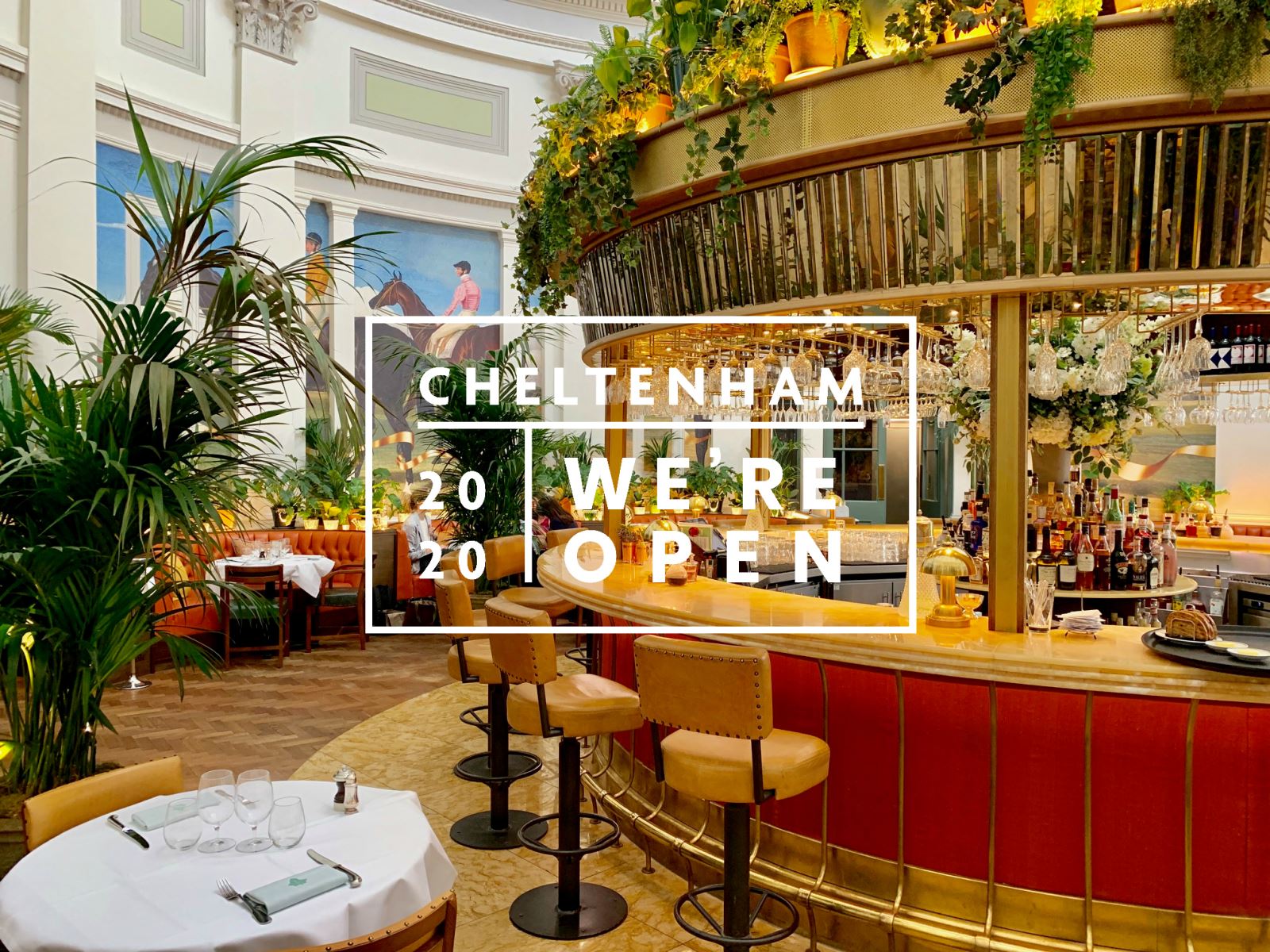 Please note - Although the Government has announced that hotels, campsites, bars and restaurants can open from the 4th July, due to the preparation work involved in making businesses COVID-secure; putting social distancing measures in place and training staff, some hospitality businesses have chosen to open later than the 4 July, or indeed may not open until restrictions are further eased.
The list below features the restaurants and bars opening in Cheltenham from the 4th July. Due to restricted capacities you are advised to make reservations in advance and expect to only be able to pay by card. This list has been put together in collaboration with our colleagues at Cheltenham BID.
For further information about visiting Cheltenham please check out: Restaurants offering a take-away service (inc. The Coconut Tree & Boston Tea Party), shops open in Cheltenham town centre, hotels opening in Cheltenham and our guide to visiting Cheltenham this summer.
This list will be updated frequently so please do bookmark this page and keep popping back for dining inspiration. Bon appétit!
---

Restaurants and bars opening in Cheltenham from the 4th July
The Ivy Montpellier Brasserie – Opening 4th July
Montpellier Walk, Cheltenham
Son of Steak – Opening 4th July
The Brewery Quarter, Cheltenham
Domaine 16 – Opening 4th July
16 Regent Street, Cheltenham
The Bank House – Opening 4th July
Clarence Street, Cheltenham
Gloucester Old Spot – Opening 4th July
Tewkesbury Rd, Piffs Elm, Cheltenham GL51 9SY
The Fire station – Opening 4th July
St James' Square, Cheltenham GL50 3PU
The Daffodil – Opening 4th July
18-20 Suffolk Parade, Cheltenham GL50 2AE
Gallimores - Opening 4th July
22, The Courtyard, 22 Montpellier St, Cheltenham GL50 1SR
The Rotunda - Opening 4th July
3 Montpellier St, Cheltenham GL50 1SX
The Lime Tree - Opening 6th July
101 Montpellier St, Cheltenham GL50 1RS
The Bottle of Sauce – Opening 4th July
Ambrose St, Cheltenham GL50 3LH
The Terrace - Opening 6th July
2 Crescent Terrace, Cheltenham GL50 3PE England
Yates Wine Lodge – Opening 4th July
Crescent Terrace, Cheltenham
Suffolks Arms – Opening 4th July
40 Suffolk Rd, Cheltenham GL50 2AQ
The Railway - Opening 4th July
New St, Cheltenham GL50 3QL
Dolce and Salato – Opening 4th July
18 Winchcombe Street
The Bayshill – Opening 4th July
85 St George's Pl, Cheltenham GL50 3PP
The Langton – Opening 4th July
189-191 London Rd, Charlton Kings, Cheltenham GL52 6HT
The House in the Tree – Opening 4th July
Withybridge Lane, Cheltenham GL51 0TQ
Eden Polish Kitchen – Opening 4th July
14 Albion Street, Cheltenham
Gallimores Kitchen – Opening 4th July
21 & 22 The Courtyard, Montpellier
Soho Bar & Restaurant – Opening 4th July
2 Rotunda Terrace, Montpellier Street, Cheltenham
The Indian Voojan – Opening 4th July
5 Rotunda Terrace, Montpellier Street, Cheltenham
Lounge 72 – Opening 4th July
70-72 High St, Cheltenham GL50 1EG
The Spectre – Opening 4th July
73 – 75 High Street, Cheltenham
Sixways Wine Bar - Opening 4th July
201 London Road, Charlton Kings, Cheltenham
The Lansdown – Opening 6th July
Lansdown Rd, Cheltenham GL50 2LG
The Old Courthouse – Opening 6th July
County Court Road
The Cotswold Inn – Opening 7th July
17 Portland Street, Cheltenham
Le Champignon Sauvage – Opening 8th July
24-28 Suffolk Rd, Cheltenham GL50 2AQ
The Tavern – Opening 8th July
5 Royal Well Pl, Cheltenham GL50 3DN
MacDonalds (fast food) – Opening 8th July
224 – 226 High Street, Cheltenham
The Retreat – Opening 14th July
10/11 Suffolk Parade, Cheltenham GL50 2AB
John Gordons – Opening 15th June
13 Montpellier Arcade, Montpellier, Cheltenham
GL50 Restaurant – Opening 16th July
8 Norfolk house, Chester Walk, Cheltenham GL50 3JX
Brewhouse and Kitchen – Opening 16th July
The Brewery Quarter, Cheltenham
The Botanist – Opening 26th July
The Brewery Quarter, Cheltenham
Guild 51 – Not opening until the New Year
51 Clarence Street, Cheltenham
Unfortunately, the following restaurants have closed permanently…
Carluccios, Regent Arcade
Flynns, The Courtyard, Montpellier
Related
0 Comments