These are strange and challenging times but what is coming through loud and clear to us at Visit Cheltenham is the wonderful community spirit that is so prominent in Cheltenham. To encourage and maximise this sense of community pride and spirit the team at The Cheltenham Trust have come up with a brilliant initiative which we hope you will get involved with.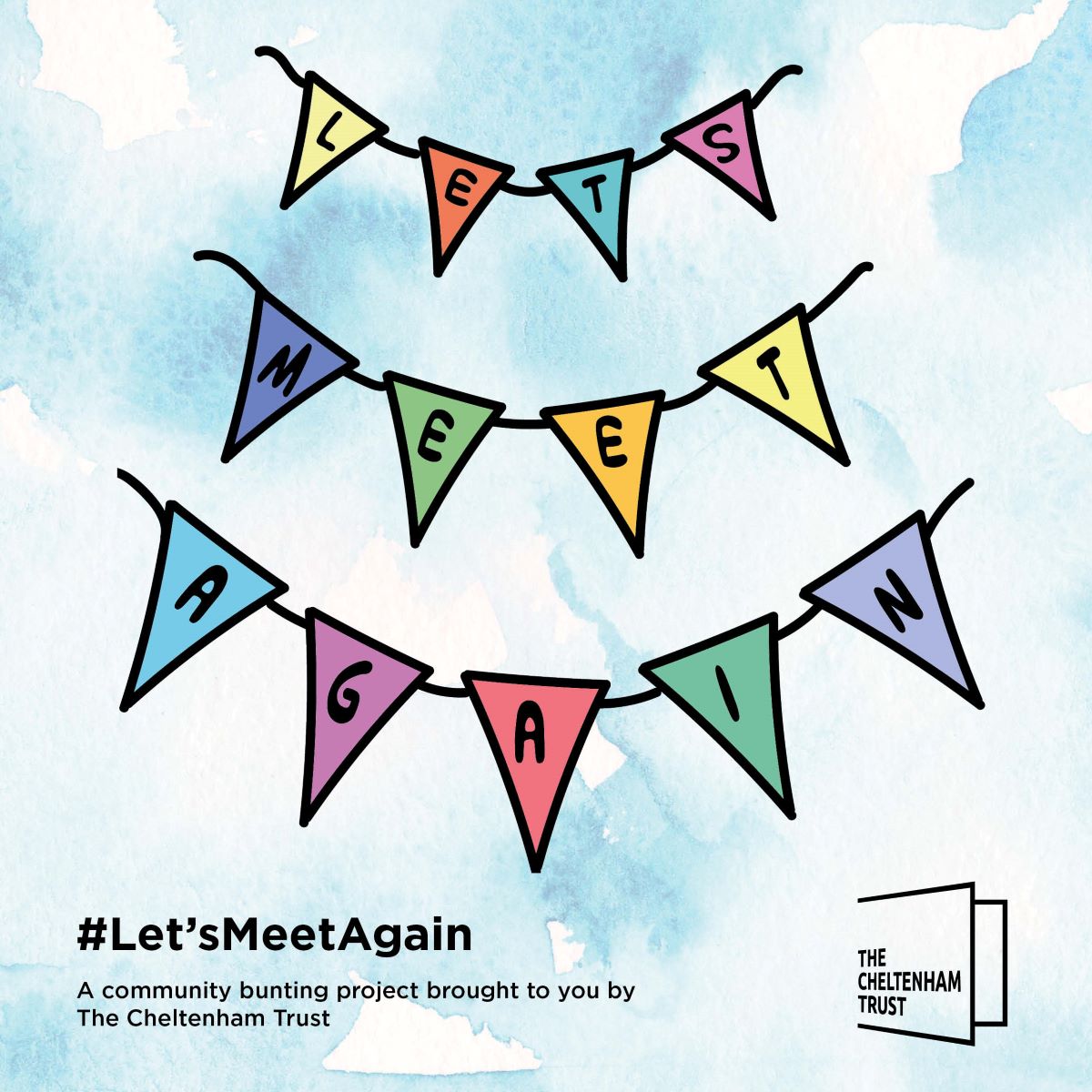 Message from The Cheltenham Trust team...
We all recognise that we will come through this difficult time and, like many others, the Trust is now looking at its plans for recovery and for re-opening and welcoming our valued customers and visitors back into the Pittville Pump Room, Cheltenham Town Hall, The Wilson Art Gallery and Museum, Leisure at Cheltenham and the Prince of Wales stadium.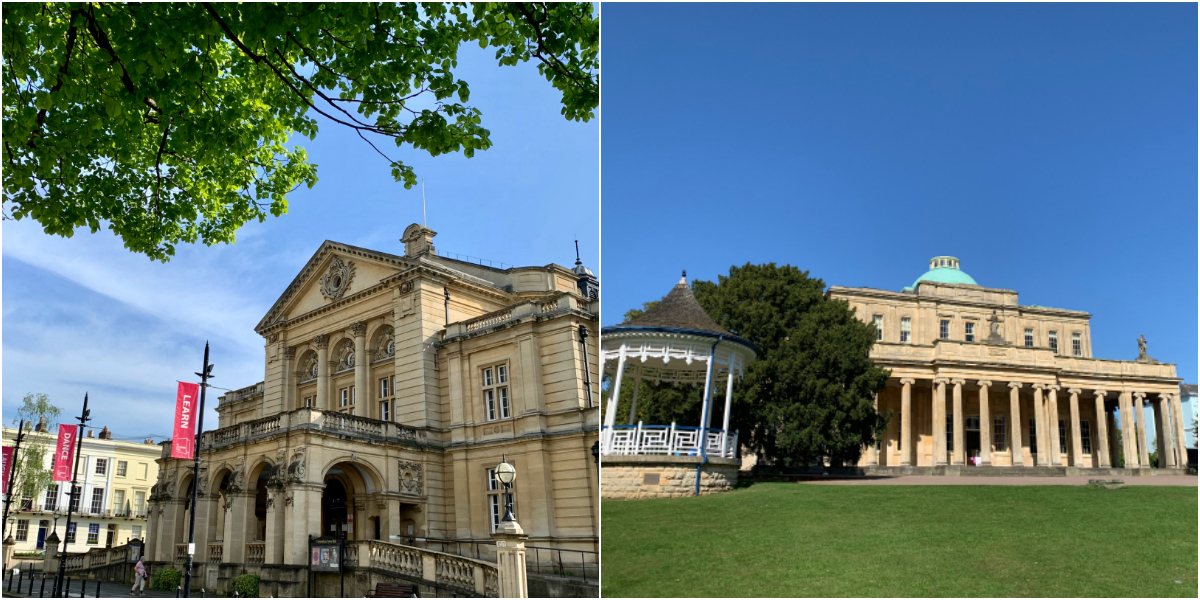 With so many people furloughed, children being schooled at home and the vulnerable and elderly self-isolating and shielding, it's a time to keep connected with the community, and to keep busy and stimulated, a time to embrace creativity and to engage in something new and worthwhile.
That's why this week we've rolled out a new #letsmeetagain community project and inviting everyone to get involved and to help. Our vision is to see our iconic venues in Cheltenham adorned with home-made bunting as we welcome the community back and we meet again.
What a fabulous sight that will be to celebrate Cheltenham re-opening and coming back to life. Our buildings are all sizeable so we're going to need a lot of bunting.
Taking part is easy. You can sew your bunting using fabric, or knit or crochet your triangles if you would prefer. It doesn't matter if you choose to make it patterned, plain, or multi-coloured. You might like to draw or make bunting out of paper which we'll use inside our venues, this could be ideal for our younger bunting makers or those unable to stitch, knit or crochet.
We've created a template for you to use as a starting point (see below), if you'd like to make your triangles bigger you can scale the template up to the size you'd like.
We're also keen to hear from anyone who might be able to donate supplies of fabric, ribbon and wool that could be distributed to people who would like to take part but who may not have any materials and are unable to access these supplies. Please email communications@cheltenhamtrust.org.uk if you can help.
For more detail about #letsmeetagain and how we're supporting the community through the coronavirus crisis visit www.cheltenhamtrust.org.uk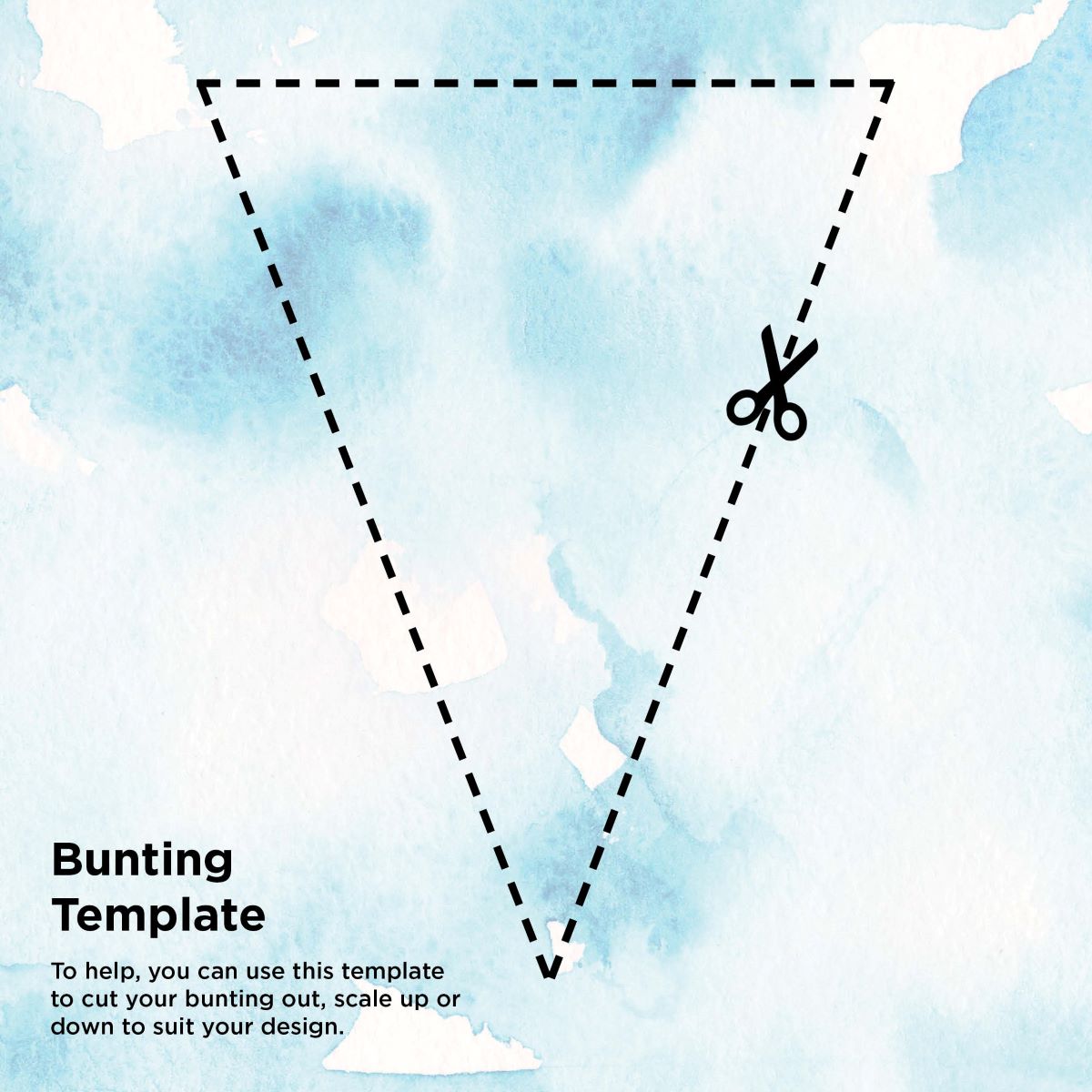 Related
1 Comments