The coronavirus outbreak has made booking delivery slots for groceries via the major supermarkets very difficult due to higher than normal demand. During these unprecedented times many local grocery stores, delis, butchers and even alcoholic beverage shops have adapted to changing customer needs by offering home deliveries and click & collect services.
If you wish to avoid the need to visit your local supermarket, or simply wish to support local businesses and feed your family with tasty local food/drink, we have a comprehensive list of alternative grocery delivery and click & collect services for you in and around Cheltenham.
---
You may also find these articles useful -
Cheltenham restaurants, pubs and cafes offering a takeaway service during lockdown
Cheltenham attractions offering online activities for kids during lockdown
Cheltenham businesses offering online activities for adults during lockdown
---
Click & collect plus delivery for vulnerable customers
Ordinarily a farm shop operating a pick your own fruit and veg system, Primrose Vale have a click and collect service working smoothly, and have implemented a delivery service for the most vulnerable and at risk people in the community. They are currently still trialing the delivery and trying to perfect it, but click and collect is available for all customers who order on their website.
Check out the Primrose Vale website for full details.
Delivery service (10 mile radius)
Dunkertons Cider are making sure you stay fully stocked by offering many tasty goodies. Alongside their array of organic ciders, they also offer sausages and bacon from Cotswold Farm Park plus artisan cheese and bread too, unique items that might be scarce in super markets. Simply head over to their website to place your order with newly implemented free delivery on all orders.
Check out the Dunkertons Cider website for full details.
Collection service
Lumiere have closed the doors of their restaurant for diners, but that doesn't mean they are closed for business. They have teamed up with their greengrocers, Wellocks, providing a collection service from their restaurant with the promise of no queues or contact. Allotted collection times are 1pm until 6pm, but for key workers or people who are self-isolating, alternative arrangements are available to meet your needs.
Visit the Wellocks at Home website for full details
Delivery service
An extension of Tivoli delicatessen, Maison Chaplais are offering essentials such as eggs, flour, yeast, pasta and any other ingredients they have available. What's more, you can also order takeaway meals to save on cooking or if you are running low on supplies. Keep an eye out for their Instagram posts, where they update their followers daily on what they have available. They will deliver free for any orders over £30, simply give them a call on 01242 570222.
Full details on the Maison Chaplais website
Delivery service
The CheeseWorks Cheltenham are known for their fantastic array of cheeses, all of which are available for delivery during this pandemic. Choose between a selection of cheeses, crackers, chutneys and alcoholic beverages to stock the fridge with. They also offer cheese boards, plates and knives for anyone who doesn't already have them. The shop might be closed but local deliveries are going ahead as usual.
Visit The CheeseWorks website for full details.
Delivery service
Waghornes Butchers are open for delivery from their website, offering a range of meats including wild game and dry aged beef. They also have a pantry section, where you can buy a variety of products such as cheese, wine, pies and bread, meaning you can get a wide range of essentials in one shop. They are currently offering free local delivery if you live within eight miles of their store, and you can use the code SHOPLOCAL for 10% off your first home delivery.
Visit the Waghornes website for full details.
Click & collect plus delivery service within 5 miles
For the environmentally conscious, Food Loose store is still open for business. For anyone not familiar, Food Loose is a plastic free store where you can use refillable containers to purchase your food essentials such as pasta, dried fruits, nuts and cereals. Although you can't walk in and shop in store, they have implemented a click and collect and a click and deliver service. Delivery is only available for addresses within a five mile radius, but their click and collect option is open to all customers.
Visit the Food Loose website for full details.
Delivery service
Martins Meats has a range of Cotswold meats available from their website, including Gloucester Old Spot and Cotswold Lamb. They also offer sustainably sourced fish from Cornwall for a bit of variety. If you'd prefer not to battle the supermarkets to get some fresh veg, you can order one of Martins Meats fruit or veg boxes, packed full of a seasonal selection. They will deliver everyday other than Sunday, with free delivery on orders over £100.
Check out the Martins Meats website for full details.
Contactless pick-up and delivery service
If you're tired of trying to come up with meal ideas COOK Cheltenham are offering meals to cater for all tastes and diets. Choose between delivery or contact-free click and collect, all of which can be ordered on their website. During this difficult time, NHS workers and 'at-risk' people get priority delivery slots to ensure they are taken care of.
Visit the COOK Cheltenham website for full details
Delivery service
Their tearoom and campsite is closed however, the shop remains open for business as usual, and the management at Hayles Fruit Farm understand that people are taking precautions with social distancing. Because of this, they are offering deliveries of fresh fruit and food parcels to their customers who live locally to the shop.
Visit the Hayles Fruit Shop website for full details
Delivery service
A local commercial food & drink wholesaler who has been supplying restaurants, pubs & cafes in Cheltenham for 12 years are now offering home deliveries to local residents. Pack sizes are often larger for the commercial market but better value for money so very suitable for current demand.
For full details check out their new website.
Click and collect
Local wholesale food providers Creed have opened their business up to the general public by launching a click and collect service to support our local community who are finding it difficult to shop for essential weekly groceries.
Offering safe collection for essential weekly groceries by delivering them directly into the boot of their customers cars. The new section of their website means customers can 'Browse, Click & Collect' a range of food from meats and fresh veg to food cupboard essentials and freezer goods plus household cleaning essentials. Customers need to order online before 4:30pm for next day collection.
Check out the Creed website for full details.
Delivery service
Our local award winning beer shop, Favourite Beers, on Hewlett Road are continuing to keep their customers happy with daily beer deliveries. Orders placed by 4pm will be delivered the following day.
Click & collect and free delivery service for vulnerable customers
To make things a little bit easier during this difficult time, Court Farm Shop has created a few different ways to help their customers. A collection service has been implemented where vulnerable customers can submit an order form online then collect their order from the store by simply driving up. A member of staff will come out and put the order in your boot. There is also a delivery option for customers within a 4.5 mile radius of the shop. Minimum spend for delivery is £35, however there is no delivery charge.
Check out the Court Farm Shop website for full details.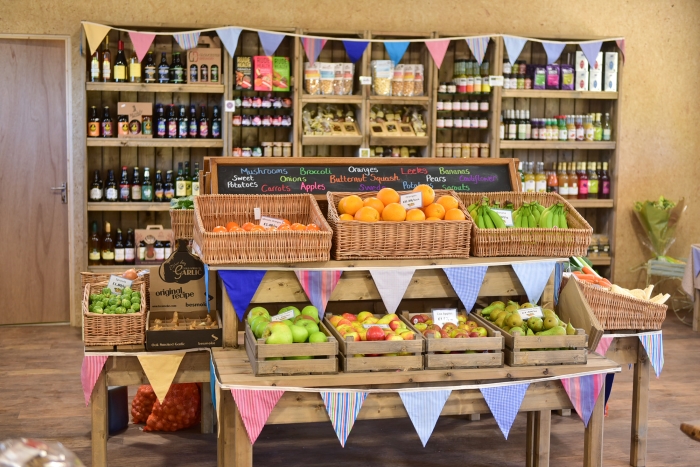 Click and collect plus home delivery for over 70's
Chedworth Farm Shop is providing a collection service for customers to avoid the need to be around others. All customers need to do is email through an order and it will be ready for them to collect from the farm shop. For those who wish for minimal contact, payments can be contact free and your order can be dropped in your boot, so you don't even need to leave your car. To ensure vulnerable groups are catered for, over 70s can have their order delivered as long as they live within eight miles of the shop.
Check out the Chedworth Farm Shop website for full details.
Delivery service
Andy Hill Family Butchers is offering to deliver any orders from his store straight to customers door. As well as meat the butchers are also able to provide fresh fish from Pershore Fresh Fish Mongers. Please be aware that at this current time, they are only accepting orders over the phone on 01242 672193 and not via their website.
Check out Andy Hill's website for full details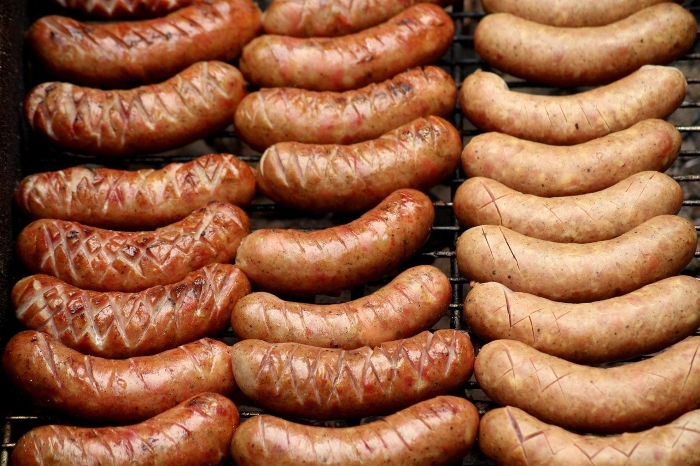 Delivery service
Cheltenham based greengrocer is offering delivery on all products available on their website. Available produce include fruit, vegetables, salad ingredients and milk and eggs. There website impressively states that if there is anything not on their product list that you are in need of, to let them know and they will see what they can supply for you.
Visit the Roots and Fruits website for full details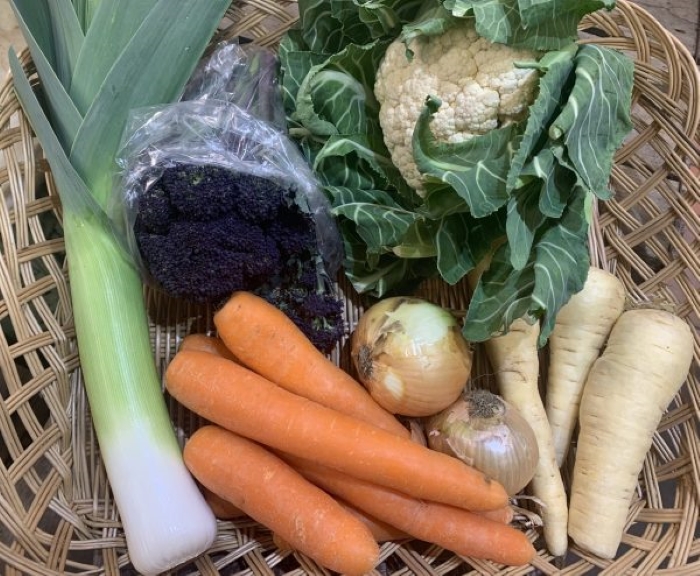 Address: Grange Farm, Tewkesbury Rd, Coombe Hill, Gloucester GL19 4BH
---
We hope you have found this guide to alternative grocery delivery services in and around Cheltenham helpful. Do keep popping back as this article will be regularly updated.
You may also find these articles useful -
Cheltenham restaurants, pubs and cafes offering a takeaway service during lockdown
Cheltenham attractions offering online activities for kids during lockdown
Cheltenham businesses offering online activities for adults during lockdown
Related
2 Comments