Last updated - 23rd April
If there was ever a time that parents need a little online help to entertain their kids it's now, with most kids at home whilst parents are attempting to work! Attractions in and around Cheltenham are going above and beyond to stay connected to their loyal customers.
Below we've listed local theatres and attractions offering online activities from webcam footage of animals to virtual tours of theatres, free online educational resources and even kids exercise classes. Please note this article will be updated frequently so we recommend you bookmark this page and keep popping back for more ideas to entertain your kids during the lockdown.
For ideas to entertain yourself during the lockdown check out our guide - Cheltenham businesses offering online activities for adults during the coronavirus pandemic.
---
**Local theatres in and around Cheltenham offering online entertainment for kids**
As the famous saying goes, 'the show must go on!' Our local theatre team have been demonstrating exactly how true these words are over the last couple of weeks, entertaining their audience with virtual theatre tours, a Friday Film Club and sharing free theatre themed activities for children every Wednesday…
Our other town centre theatre announced today that the Theatre Studio will be offering a range of online courses for their students during the lock down including 'Drama-Rama Story Time on a Saturday morning.
They have over 200 kids who attend weekly so we are sure these online classes will be a big hit! To enquire about becoming a member contact - info@theatrestudio.co.uk
The team at the Bacon Theatre (located at Dean Close School) have been busy sharing relevant content to keep their audiences entertained including this fabulous round up of free musicals by Andrew Lloyd Webber, free National Theatre shows and this comprehensive guide to free stage shows and operas featured on the What's On Stage website.
Keep an eye on the Bacon Theatre Facebook page for more inspiration…
**New - The Roses Theatre in Tewkesbury is streaming the popular family pantomime Dick Whittington on YouTube, from Sunday 19 April 2020 until Sunday 26 April. This panto was originally performed at the Roses Theatre in 2018 and shares the adventurous story of Dick travelling across the seas with his crew complete with entertaining music, comedy scenes and the usual panto mayhem! The theatre plans to stream two more of their previous pantos over the next few weeks too, Sleeping Beauty is next from this Sunday, 26th April at 6pm. To watch the pantos head to the Roses Theatre's YouTube channel.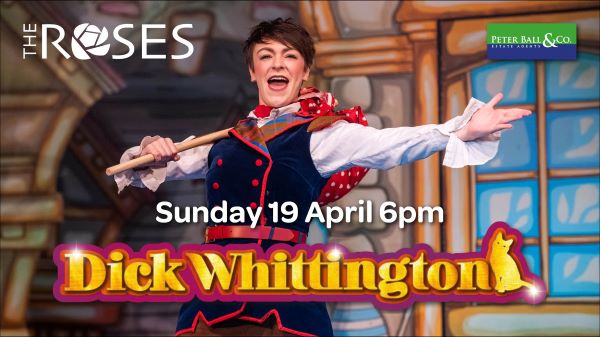 Local legend Tweedy the Clown has been keeping his fans entertained every Wednesday with his new series 'Tweedy's Lost & Found' being shown via the Barn Theatre Theatre Facebook page and YouTube channel. For a guaranteed giggle you can catch up on his two past performances and make sure you tune in this coming Wednesday at 12pm.
His performances are helping to raise vital funds to save the Barn Theatre so please do consider donating via the website.
Our local mouse, Theo, who has performed at the Everyman Theatre and alongside Tweedy is sharing online educational shows geared towards 5-7 year olds from his home in Cheltenham. They are shared weekly on his Facebook page every Friday and then uploaded to his YouTube channel.
**Local attractions in and around Cheltenham offering online entertainment for kids**
Our local Wildlife Trust are continuing to encourage a love of the great outdoors during the lockdown. The informative website shares a whole range of activities for kids and families including guides to help wildlife thrive in back gardens with step by step instructions to make bug hotels and building a pond; downloadable activity sheets in addition to animal webcam footage.
On Tuesdays the charity is sharing on their social media channels 'Billy's Camera Trap Tuesdays' unlocking some of Gloucestershire's best wildlife secrets and digging deeper into the lives of our local wildlife.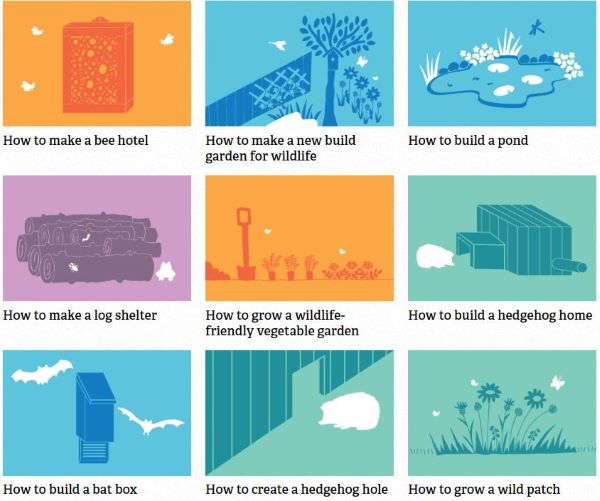 Our local Wildfowl & Wetlands Trust are keeping fans up to date with the day-to-day life of their feathered and scaly residents by sharing videos, pictures, stories and ideas for things to do during the lockdown period via their social media channels…
The team at The Wilson have been sharing inspirational stories of local people going above and beyond during the pandemic including school children who have created artwork to thank refuge collectors and other keyworkers. For a guaranteed pick me up during the doom and gloom of the lockdown check out the #HumanKindChelt stories on their Facebook page…
Easter is going to be very different this year however the Holst Museum team plan to help local parents out by sharing some fun Easter kids activities via their Facebook page on the 6 April.
The farm park team are still hard at work caring for the animals and land, (whilst keeping a safe distance of course!) They have been sharing some video footage of their work which provides an interesting insight into life on the farm...
Fans of the animals at Cotswolds Wildlife Park will be pleased to know they can keep up to date with their favourite animals via video tours with the zoo keepers...
Our local castle has teamed up with The Tudor Travel Guide to share the history of the famous building. The video below is part of their 'Tudor Tales: Politics, Power and Passion in Tudor England' and retells the story of the sixth queen of Henry VIII, Katherine Parr, and her passionate relationship with Thomas Seymour, First Baron Sudeley from their final home together here at Sudeley Castle. If you check out their YouTube channel you'll also find a video featuring our other nearby castle, Berkeley.
The animal welfare team have been sharing news and entertaining webcam footage of their residents via both their Instagram and Facebook channels. They have also shared free animal learning resources for parents to educate their kids at home.
Birdland, Bourton-on-the-Water
Our local bird park have been sharing live videos of feeding times each Tuesday featuring different birds. The next online feeding and talk is this Tuesday 7 April featuring the pelicans. Express your interest in the free event via their Facebook page.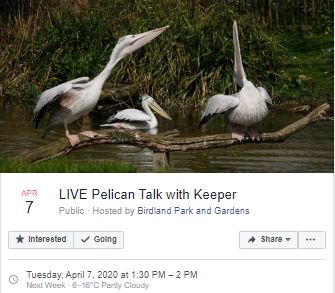 Our local leisure centre have launched #stayfitcheltenham as a way of offering a virtual fitness programme and also an online platform where people can share their pictures and tips on what they're doing to keep fit and healthy during the current health crisis.
The virtual programme offers a range of online activities from virtual workouts and short exercise videos to fun routines for youngsters and even waterless swimming practice for children while they are unable to visit the Leisure at pool.
You can find activities at The Cheltenham Trust YouTube Channel including kids exercises aimed for children age 5 years and under.
We hope you find this list of online activities by our local attractions helpful. We will keep on updating this list so bookmark and pop back soon for more inspiration.
For ideas to entertain yourself during the lockdown check out our guide - Cheltenham businesses offering online activities for adults during the coronavirus pandemic.
If you know of any we have missed please do email us at digital@marketingcheltenham.co.uk or tag us in on social media @VisitCheltenham.
Take care and keep safe.
The Visit Cheltenham Team
Related
0 Comments