With a rapidly changing environment local businesses have had to learn how to adapt quickly.
The incredible team at The Lucky Onion have been working hard on catering for these changing demands and, we are delighted to announce they will have ready-made meals available to purchase from tomorrow, March 20th.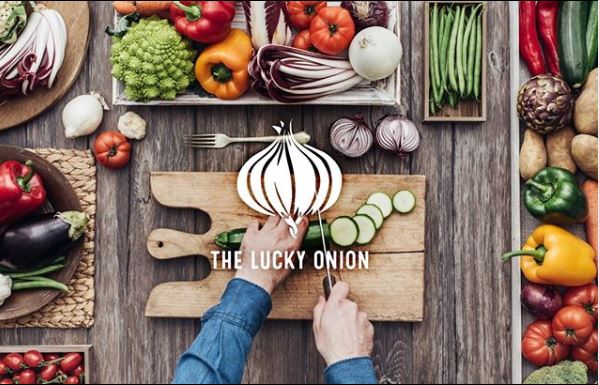 The chefs have been busy whipping up some tasty dishes that are ideal for eating fresh or freezing so you can stock up. They are also offering frozen meals too.
The Lucky Onion team will be taking phone orders and pre-orders over the phone for collection of fresh meals and frozen meal options.
Please note all orders must be pre-paid over the phone and they can provide a free local drop off service for orders over £50.
**There will be a charge of £5 for orders less than £50
Delicious ready-made meals will be availble at ALL of the Lucky Onion Cheltnenham properties during the following hours:
Property Collection times Phone Number
No.131 9am-10pm 07570 093081
No.38 9am-10pm 07957 661797
The Tavern Midday – 10pm 07934 716729
Hollow Bottom (Guiting Power). Midday-10pm 01451 610078
Wheatsheaf (Northleach) 9am-10pm 07395 939 895
Crown (Minchinhampton) Midday – 10pm 07908 488522
---
READY MADE MENU
Soups- £4 (455ml)
Chicken & Vegetable Broth
Curried Cauliflower (PB)
Chestnut Mushroom (PB)
Carrot & Coconut Dhal (PB)
Spring Green & Lentil (PB)
**All soups are dairy and gluten free.
Oven Ready Meals for two people - £10 -£15
Vegetable Moussaka – Classic Moussaka made with lentils instead of Lamb mince (GF)
Beef or Vegetable Lasagne
Fish Pie – Creamy Salmon & smoked Haddock filling topped with mash potato & cheddar (GF)
Chicken & Leek Pie -topped with puff pastry
Mac & Cheese – Cheesy white sauce with macaroni & Herb Crust
---
Everything you need to know about 'Ready Made' at The Lucky Onion properties...
For Fresh Meals - Consume within 2 days of purchase or freeze immediately. Cooking instructions are provide on labelling.
Message from The Lucky Onion Group regarding hygiene practices -
"Staff will be vigilant with regard to social distancing upon collection or delivery drop off.. Rest assured that the safety of our customers and staff is our number one priority and any member of staff who thinks they may have any of the symptoms will be told not to come to work for 14 days. We are regularly washing surfaces and touchpoints and our staff are being vigilant on extreme hygiene standards during this time. We look forward to hearing from you soon..Stay Safe.
The Lucky Onion Team"
For more local companies who are offering a take away / delivery service check out our Instagram stories. A full list to follow very soon.
Related
0 Comments